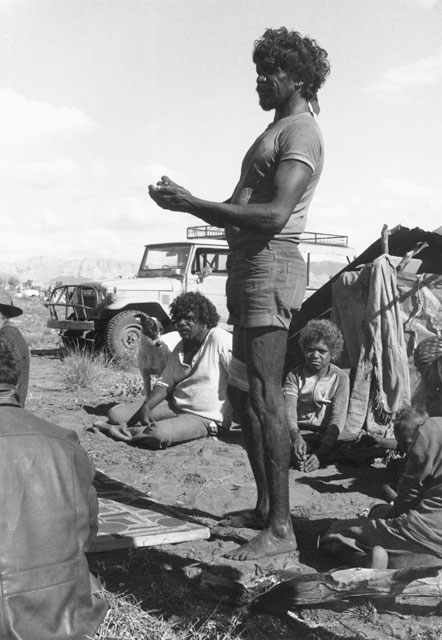 about 1935–2000
In 1958 Tim Payungka brought his family to Haasts Bluff settlement with Uta Uta Tjangala, his father-in-law. A handsome man with a superb physique, he was considered 'a classic Aboriginal warrior'. He was part of the original group of Papunya painters and helped with Pintupi–English translation. He had a great love of ceremony and song, and used his command of the Warlpiri language to encourage the sharing of ritual knowledge between the different cultural groups.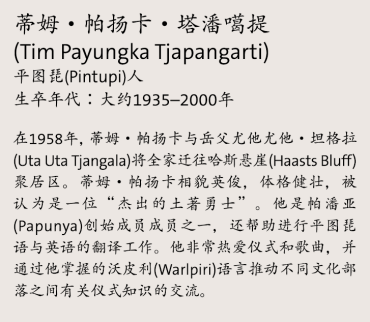 Tingarri Story, 1975

During the Dreaming a large group of Tingarri Men gathered for ceremonies. A ritual area was prepared by clearing the ground of plants and raking it smooth, then hardening the surface with a mixture of blood and water. Meat was then presented to the elders – a gift from the young men in return for the teaching of the sacred law. The ceremonial area is indicated by the large set of concentric circles at the centre of the painting. The lines that connect the large and small circles symbolise ceremonial objects employed in the related rites.
Return to

Top