Biomedical scientist
2017 Australian of the Year | Queensland
A global authority on the biology of nasal cells, Professor Alan Mackay-Sim led the world's first clinical trial using these cells in the treatment of spinal cord injury.
His research played a central role in proving the safety of nasal cell transplants, and gave hope to thousands of Australians with spinal cord injuries.
Alan's fibreglass model of a nose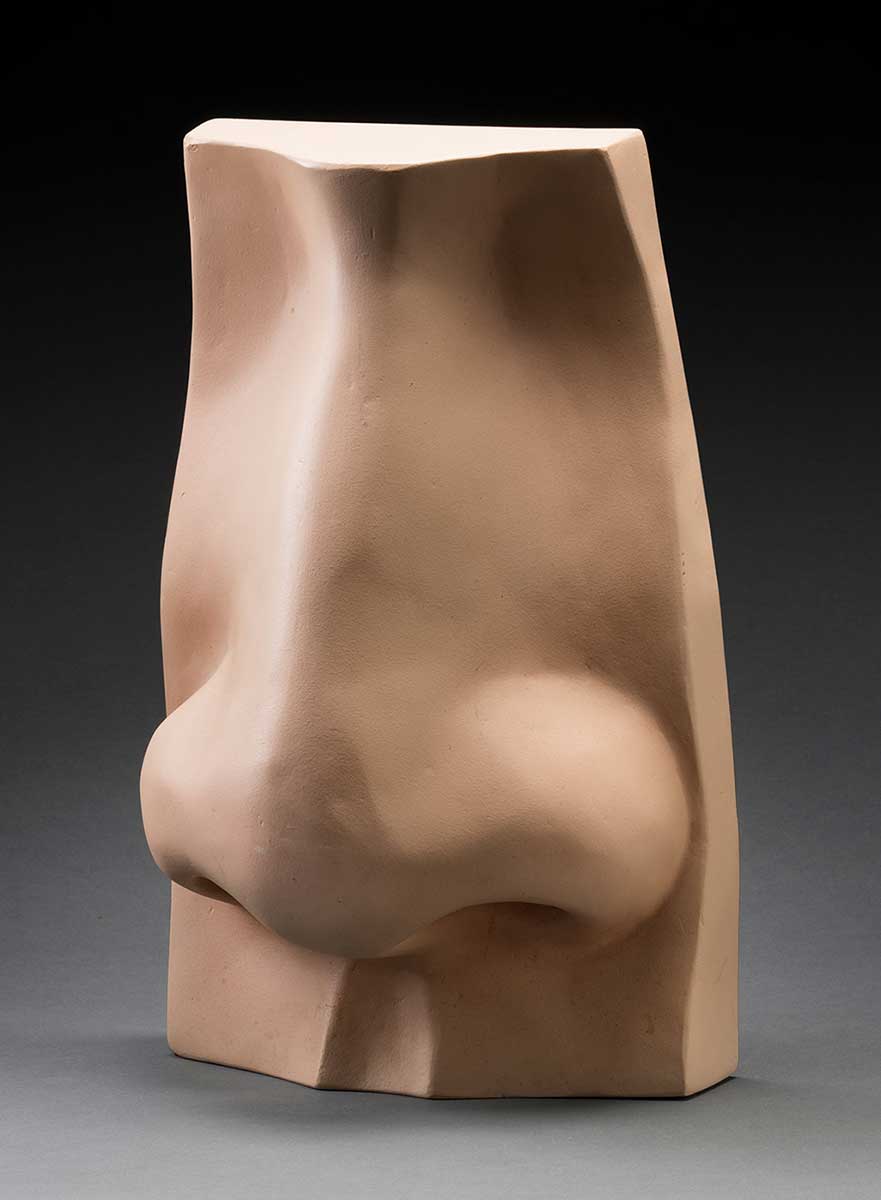 Alan has always been fascinated by the sense of smell. This fascination has led him on a path of discovery through his research into nasal cells and their potential to encourage neural regeneration.
Initially used for experiments in the 1990s, this model nose usually hangs on the wall of Alan's office. It is a symbol of a lifelong passion to understand the sense of smell and then turn this understanding into new clinical insights and applications.
I have been interested in the sense of smell since my earliest research. My work has ranged from testing smell in animals, to health and disease in humans and to understanding the biological processes underpinning smell. I have been particularly interested in the regeneration of the olfactory tissue in the nose, something that happens each day of our lives.
One of the clinical applications of the research is transplanting olfactory cells into the injured spinal cord. The cells are olfactory ensheathing cells and make it possible for the sensory nerves to regenerate. We did the first clinical trial taking cells from patients' noses, grew them in the lab and transplanted them into their injured spinal cord. This proved the procedure was safe.
We also use the stem cells from the nose as a way to understand the biology of brain diseases. By comparing cells from patients and healthy controls we can discover what has gone wrong with disease and how we might use drugs to normalise cell functions. This is giving us new drugs to take to the clinic for new therapies.
In conversation with Alan Mackay-Sim, Australian of the Year 2017
Biomedical scientist Alan Mackay-Sim, global authority on the biology of nasal cells, reflects on his time as Australian of the Year. He received the award for his research into the use of nasals cells in the treatment of spinal cord injury.
Return to

Top