Who we are
The National Museum of Australia explores the land, nation and people of Australia.
We focus on Indigenous histories and cultures, European settlement and our interaction with the environment.
What we do
The National Museum brings to life the rich and diverse stories of Australia through compelling objects, ideas and events.
Open 9am–5pm daily,
except Christmas Day
Lawson Crescent, Acton Peninsula, Canberra
13 Jul 18
Museum news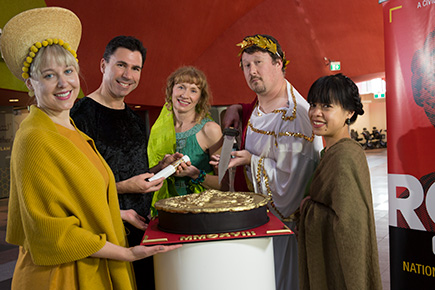 The Museum is celebrating Julius Caesar's birthday with cake in the lead up to the Rome: City and Empire exhibition opening on 21 September 2018.
By National Museum of Australia