Who we are
The National Museum of Australia explores the land, nation and people of Australia.
We focus on Indigenous histories and cultures, European settlement and our interaction with the environment.
What we do
The National Museum brings to life the rich and diverse stories of Australia through compelling objects, ideas and programs.
Open 9am–5pm daily,
except Christmas Day
Lawson Crescent, Acton Peninsula, Canberra
20 Jun 17
Museum news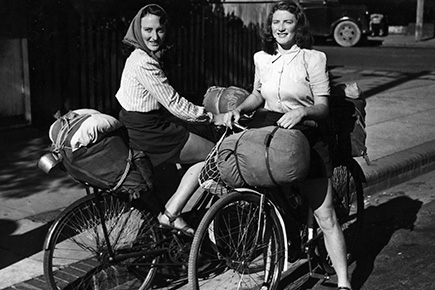 School friends Shirley Duncan and Wendy Law set off on their bikes to travel around Australia in 1946. Their journey took three years.