Eva Howie made this doll's house in the 1930s for her eldest daughter, Barbara Hetherington. The house is furnished with many tiny items, some of them handcrafted from bread dough.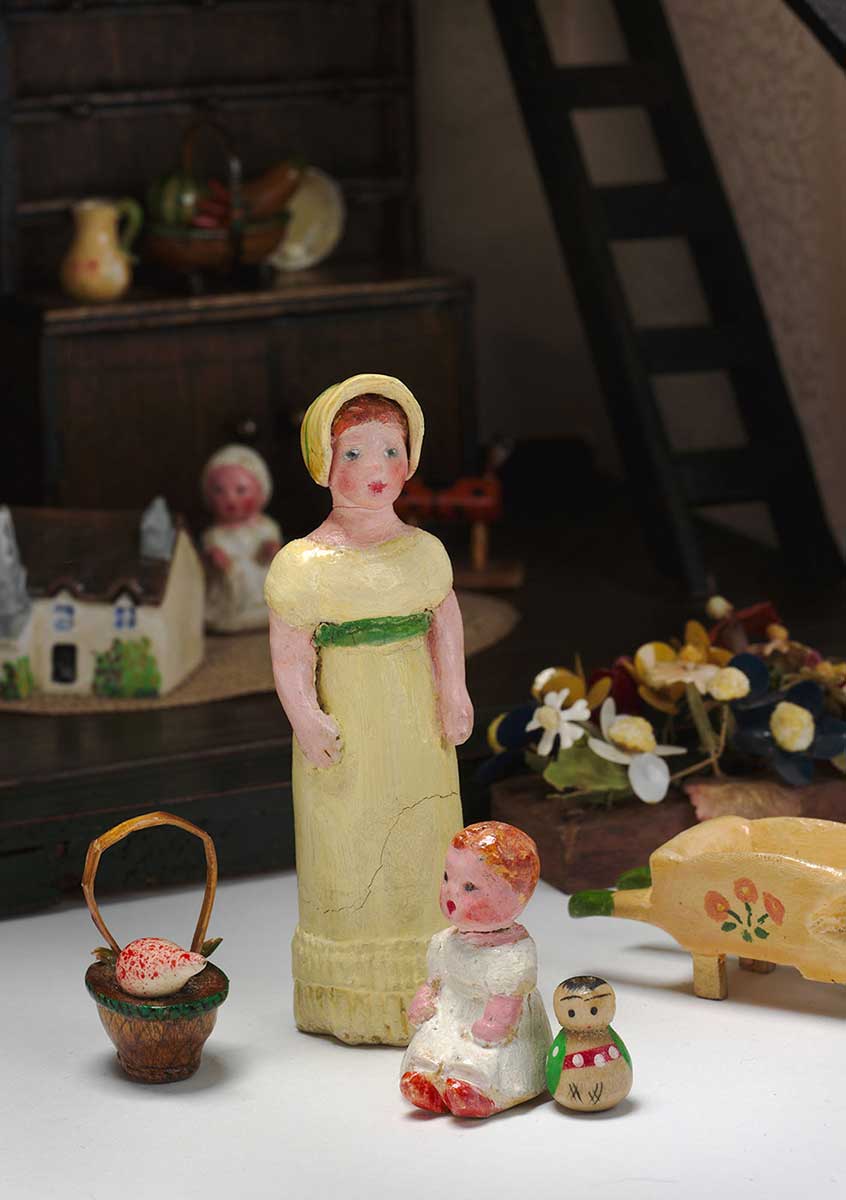 Eva Howie (about 1880–1972) of Eden Hills, South Australia, modelled this doll's house on an illustration from Millicent Mouse and her Funny Wee House. The book was one of Barbara Hetherington's (1911–1991) childhood favourites.
The roof of the house can be lifted up to reveal an attic and the walls slide to one side to reveal two ground-level rooms. In the front room there is a staircase and in the back room there is a fireplace.
The house sits on a dark green garden base that is landscaped with miniature flowerbeds including glass daffodils and fabric tulips.
The internal furnishings are a mixture of purchased and handmade items. There are beds, quilts, crocheted floor mats and handwritten newspapers.
Many of these tiny items were handcrafted from bread dough. The intricate detail of these pieces is testament to the skill of Eva Howie as an artist.
Collectable doll's houses
Doll's houses and miniatures are a popular collecting focus for many people. Originally the playthings of the wealthy, doll's houses are now accessible to a much wider audience.
There are two types of doll's houses: those that are meant to be played with by children and those that are built as showpieces. The Hetherington family doll's house is of the latter kind.
Barbara was no longer a child when she received the gift and subsequent generations were not allowed to play with the treasure made by their great-grandmother. This admiration ensured that it remained intact and in excellent condition for over 50 years before it was donated to the National Museum of Australia in 1991.
Return to

Top