Art has played an important and sustained part in the Marika family's lives, which led Wally Caruana, the former curator of Aboriginal Art at the National Gallery of Australia, to liken them to the Boyd dynasty.
Mawalan 1 and his brothers Mathaman, Milirrpum and Roy Dadaynga Marika, were all accomplished artists and passionate advocates of Indigenous rights. It was their involvement in the historic Gove Land Right Case that led to the passing of the first land rights legislation in Australia.
Mawalan's son, Wandjuk Marika, was also a prolific artist and tireless ambassador for his people and the first chairman of the Australia Council's Aboriginal Arts Board. Wandjuk's son, Mawalan 2 Marika, and his sisters, B and Dhuwarrwarr Marika, Milirrpum's son, Wanyubi Marika, Mathaman's daughter, Yalmay, and Dhuwarrwarra's son, Barrmula Yunupingu, are also talented practitioners proudly carrying on their family's cultural legacy while embracing new media and innovative ways of depicting their stories. All of these artists feature in the Yalangbara: Art of the Djang'kawu exhibition.
Mawalan 1 Marika (c. 1908–1967)
Mawalan 1 Marika was a highly influential ceremonial leader, political activist and artist.
He was leader of the Rirratjingu clan when the Yirrkala Mission was established on his Rirratjingu clan land in 1936. As a result he became a pivotal spokesman for his people and negotiator with the non-Indigenous world.
He saw art as a form of advocacy that could promote a better understanding and appreciation of the Yolngu world. He helped shape the commercial bark painting movement at the mission, especially during the 1950s when there was greater demand for more important religious stories.
He contributed to the remarkable set of 365 crayon drawings for Ronald and Catherine Berndt in 1947, painted large barks for the Art Gallery of New South Wales and in 1956 won a prize in the Leroy-Alcorso textile design competition.
He also contributed to the Yirrkala church panels and helped send the famous bark petition to the federal government as part of his land rights struggle.
He was the founder of the Marika artistic dynasty who broke convention by teaching his oldest daughters how to paint along with his sons. This paved the way for Yolngu women to eventually establish themselves as painters in their own right and today this legacy is continued on by his daughters, Dr B Marika AO and Dhuwarrwarr.
Mathaman Marika (c. 1920–1970)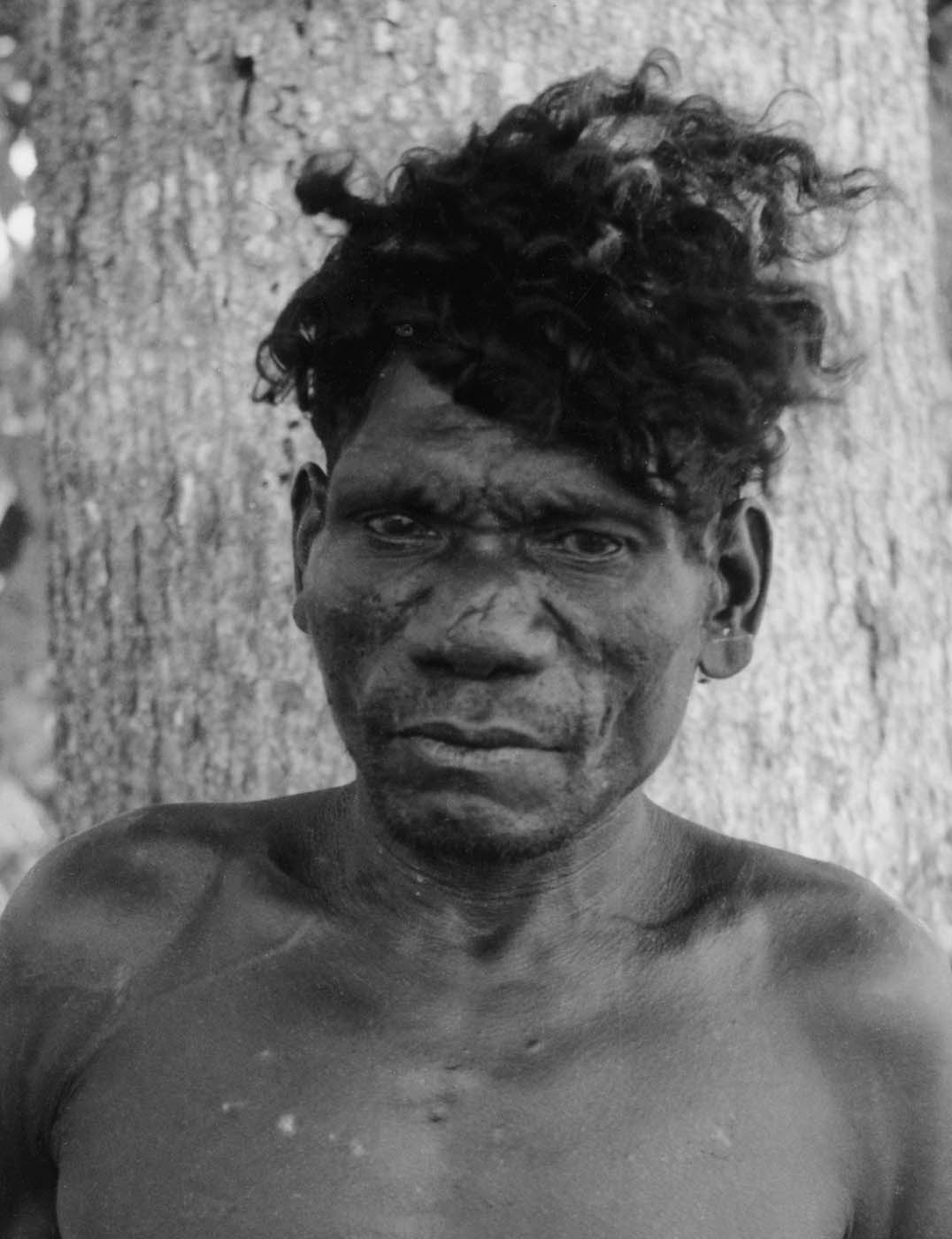 Mathaman Marika, as the next eldest brother, succeeded Mawalan 1 in continuing on the Gove land rights struggle in the late 1960s.
He was an important ceremonial man and a distinguished artist who was most prolific from the late 1950s through to his death in 1970. During this time he developed a close friendship with the Melbourne-based art dealer Jim Davidson who became the main agent for his work in the 1960s.
During his artistic career, Mathaman developed his own particular style for painting the Djang'kawu's travels to Yalangbara, the Morning Star ceremony, and the Nhulunbuy stories such as Wuyal the Sugarbag Spirit.
He also regularly painted the Wagilag Sisters associated with the site of Marwuyu in central Arnhem Land. The rights to paint this were apparently established early in the 20th century by Mawalan's grandfather with the Manhdalpuy clan during an exchange of ceremonial songs and paintings. Because of this, Mathaman and his descendants continue to paint the Wagilag story today.
Milirrpum Marika (c. 1923–1983)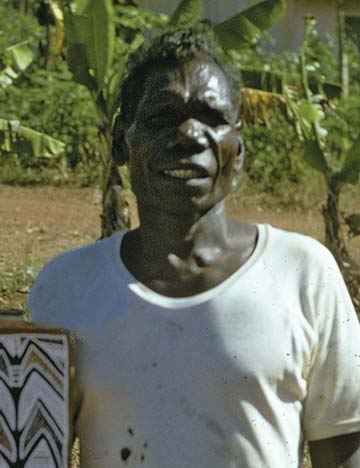 Milirrpum was the third oldest brother of the famous generation of Marika leaders that included Mawalan 1 and Mathaman.
Milirrpum was an important ceremonial and community leader at Yirrkala from the 1970s until his death in 1983. He was also a talented and distinctive artist who was most active after 1960 and was represented in a number of group shows during his lifetime.
Stylistically his paintings were very similar to those of his younger brother, Roy. However, due to other commitments and interests, especially in the education area, he was not as prolific an artist as Mawalan 1 or Mathaman, although his work is represented in a number of public Australian collections.
He is perhaps best known for his involvement in the landmark case Milirrpum and Others v Nabalco Pty Ltd and the Commonwealth of Australia, 1971, that finally led to the federal government's Aboriginal Land Rights (Northern Territory) Act 1976.
Roy Dadaynga Marika MBE (c. 1925–1993)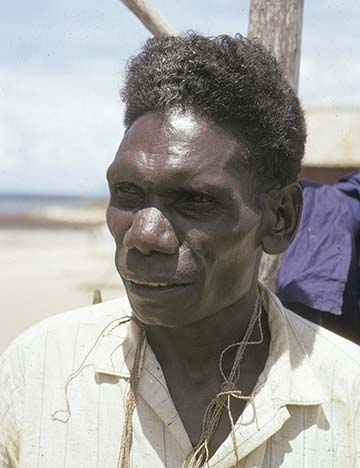 Roy Marika was the youngest brother of Mawalan 1, Mathaman and Milirrpum. Following the Yolngu law of seniority, he succeeded as the leader of the Rirratjingu clan after the death of his older brother, Milirrpum, in 1970.
His involvement in the Nabalco case that eventually led to the Aboriginal Land Rights (Northern Territory) Act 1976 provided the groundwork for his lifelong fight for Yolngu rights.
Roy was elected president of the Yirrkala Village Council founded by the mission in 1965 and continued on with the replacement Yirrkala Dhambul Community Association until 1990. He was awarded an MBE for his advocacy for Indigenous rights and community work.
He was also an artist whose graphic style of painting was similar to that of his immediate older brother, Milirrpum. The subjects he painted were the same as those illustrated by other family members about the Thunder Man, Wagilag Sisters and the Djang'kawu Sisters. However, due to his extensive community commitments, Dadaynga was not as prolific as some of his other family members.
Wandjuk Djuwakan Marika OBE (1929–1987)
Wandjuk Marika was one of the Australia's great Indigenous ambassadors who played a critical role in the fight for land rights, helping to prepare the text for the famous bark petition in 1963.
He was also a talented artist whose work is represented in all major state institutions.
Because of his talents as an artist, singer, didjeridu player, storyteller and educator, Wandjuk was appointed a founding member of the Australia Council for the Arts and became a member of the Council's Aboriginal Arts Board in 1973.
It was on his behest that the copyright licensing Aboriginal Artists Agency was established.
He staged his first solo exhibition in Hogarth Gallery, Sydney, in 1982. The proceeds from the exhibition and from acting in Werner Herzog's film Where the Green Ants Dream, allowed him to consolidate his outstation at Yalangbara and spend more time there with his family.
Until his death in 1987, he pursued an active life supporting Indigenous artists, teaching others about his Yolngu culture and, most importantly, instructing his children about their roles and responsibilities in a bicultural world.
Dr B Marika AO (1954–2021)
Dr B Marika AO was a multi-talented artist, actress, educator and promoter of Indigenous cultural and environmental values.
She was the first Yolngu printmaker and only recently branched into bark painting. A very early one of these was awarded the Telstra Bark Painting Award at the 22nd Telstra National Aboriginal and Torres Strait Islander Art Award in 2005.
Dr B Marika AO lived at Yirrkala until moving to live in Darwin in 1973. After six years she moved to Sydney where she started drawing to pass the time. With encouragement from her friend, author Jennifer Isaacs, Dr B Marika AO began a successful career in printmaking in 1983.
She returned to Yirrkala in 1988 where she initially managed the community art centre, Buku-Larrnggay Arts and Crafts, and pursued her printmaking and various cross-cultural education programs.
In 1992 her increasing interest in the environment led to her election as vice chairperson of Dhimurru Land Management Aboriginal Corporation. She also established the Mawalan 1 Gamarrwa Nuwul Association to manage Rirratjingu lands.
After the defunding of Landcare, Dr B Marika AO worked as a cultural officer at Laynhapuy Homeland Association, balancing her career of an artist with her job and membership on numerous interstate committees. In 2002 she won the prestigious Australia Council's Red Ochre Award.
Dhuwarrwarr Marika (born c.1946)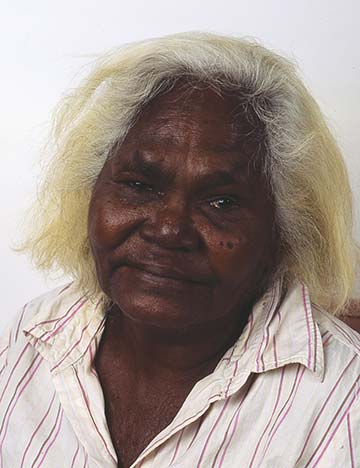 Dhuwarrwarr Marika has devoted herself to a range of artistic, cultural and community-based activities throughout her life.
After completing school she worked as a nurse at Yirrkala, Darwin and then Sydney before returning home and developing her artistic talents – learning basketry from her mother and aunt and then the basics of Rirratjingu painting from her father, Mawalan 1.
Her earliest recorded paintings were done in the 1970s and over time she has become increasingly active as a bark painter, carver, mat maker and printmaker. She has also produced murals for community buildings at Yirrkala, for Darwin Airport, the Batchelor Institute of Indigenous Tertiary Education, and the Atherton School in Queensland.
Her work has been consistently represented in group shows since the late 1980s onwards and is represented in most Australian state galleries.
She has been on many local and national committees including being an executive member and women's council representative for the Northern Land Council.
She is a devoted mother and grandmother who sees her art and the educational programs that she has undertaken through her life as an important way of passing on her culture and promoting it to the outside world.
Wanyubi Marika (born 1967)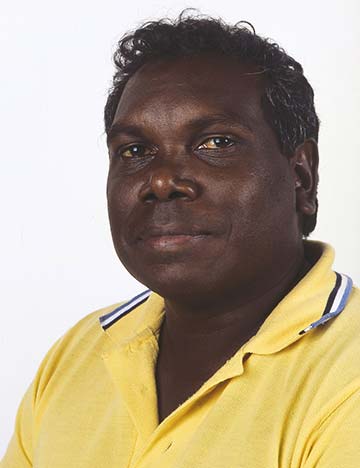 Wanyubi has emerged as the youngest and most promising artist in the Marika family.
His father, Milirrpum, wanted him to have a good education, so he attended Nhulunbuy Secondary School until 1984 and later obtained an Associate Diploma of Community Management from Batchelor College in 1997.
Since leaving school he has undertaken a variety of jobs including teaching, earth moving, clerical, environmental rehabilitation and management jobs for various local organisations.
He was never directly taught how to paint by Milirrpum, who passed away when Wanyubi was at school, so the responsibility fell to his other 'fathers', Milirrpum's brothers, Roy Dadaynga and Wukuka Dhunggala Marika.
Wanyubi also received instruction and support from his mother's brother, Gawirrin Gumana, when he was living at Gangan in 1985 and, more recently, from high-profile Madarrpa artist Miniyawany (Djambawa) Marawili.
Since beginning to paint seriously in 1997 Wanyubi has exhibited in a number of exhibitions and was featured in his first solo exhibition at Annandale Gallery in 2004.
He spends time between Yirrkala and his wife's outstation at Baniyala, devoting his time to his artwork and working for the Laynahpuy Homelands Council as the Indigenous protected area program coordinator and senior ranger. He is also the Buku-Larranggay Mulka committee chairperson.
Yalmay Gurrwun (Marika) Yunupingu (born 1956)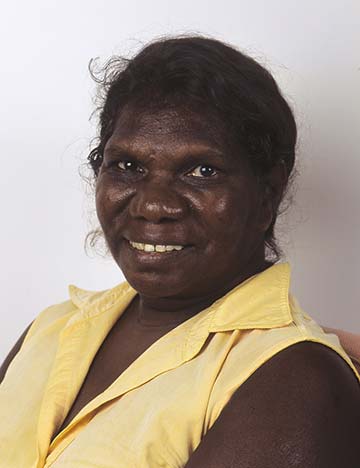 Yalmay Yunupingu is the daughter of artist Mathaman Marika. She is a gifted linguist and qualified teacher with a 1996 Graduate Diploma of Teaching from Batchelor Institute of Indigenous Tertiary Education.
In 2004 she was appointed senior teacher at the Yirrkala Bilingual Program where she is currently employed. During her long career as an educationalist, Yalmay has been a strong advocate of bilingual or 'two-way' teaching.
In 2005 she was awarded the Northern Territory Government's Teaching Excellence Award in the Remote Primary category for her work at Yirrkala Community Education Centre (CEC) and, in 2006, was awarded the Australia Day Local Government Award, Citizen of the Year, for Yirrkala community.
Yalmay started painting later in life and produces artwork occasionally, when she has time. She also makes pandanus mats and learnt how to produce etchings in 2003 and then woodblock prints in 2004 at the Garma Festival.
Her work has featured in the 13th National Aboriginal and Torres Strait Islander Art Award, 1996, at the Museum and Art Gallery of the Northern Territory; Painters of the Wagilag Sisters Story, 1997, at the National Gallery of Australia; and Painted Places, 1998, at the Bayly Art Museum, University of Virginia, USA.
Mawalan 2 Marika (born 1957)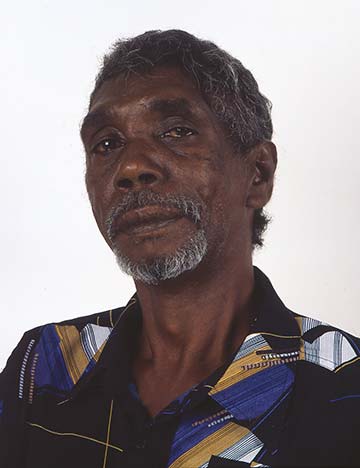 Mawalan 2 Marika is the eldest son of the famous artist and cultural ambassador Wandjuk Marika. He was named after the sacred mawalan, or digging stick of the Djang'kawu.
Mawalan 2 is now regarded as the pre-eminent male custodian of Rirratjingu law, who shares his custodial responsibilities with his aunty and Mawalan 1's eldest daughter, Laklak (Langani) Yunupingu Marika.
Through his father, Mawalan 2 has special custodial responsibility for the 'sunrise' or eastern side of Port Bradshaw at Yalangbara and the ceremonies associated with it.
He has worked in many different jobs at Yirrkala in the fields of education, communication and cultural maintenance, environmental protection and currently works at Sheperdson College Elcho Island.
Due to his work commitments, Mawalan 2 has only painted intermittently since the late 1980s. His more recent works about Yalangbara were produced for the 1999–2000 Saltwater touring exhibition put together by the Buku-Larrnggay Mulka Centre and subsequently acquired by the Australian National Maritime Museum, Sydney.
Currently his work is also held in the collections of the National Gallery of Australia, the Museum and Art Gallery of the Territory, and the University of Virginia Kluge-Ruhe.
Jimmy Barrmula Yunupingu (born 1963)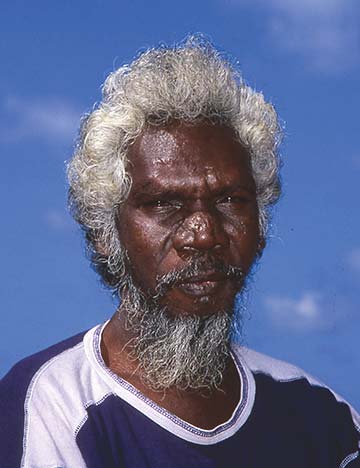 Jimmy Barrmula Yunupingu is the son of Dhuwarrwarr Marika and her Gumatj husband, Raymah Yunupingu.
As a child he recalls watching Mawalan 1 painting and telling him stories, although it was mainly his mother who taught him to paint, leaving her indelible stamp on his painting style.
Barrmula grew up in Yirrkala and attended Nhulunbuy High School. Later he studied at Batchelor College south of Darwin and received his Certificate in Broadcasting and Maintenance in BRACS (Broadcasting Remote Area Communication Scheme) in 1994.
After his return to Yirrkala, he worked for the local BRACS radio station and has since undertaken a variety of jobs around the community.
He has only produced a small number of paintings on the Yalangbara area, for which he has managerial responsibilities through his mother. After a sustained illness following his wife's death, he has stopped painting and currently lives at Dhambaliya (Bremer Island) just north of Nhulunbuy with his mother and other family members.
Return to

Top