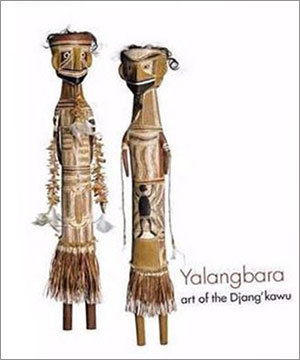 Edited by Margie West, Museum and Art Gallery of the Northern Territory (MAGNT)
Yalangbara: Art of the Djang'kawu was produced on behalf of members of the Rirratjingu clan to celebrate Yalangbara (Port Bradshaw), the landing site of the Djang'kawu ancestors; the lawgivers and progenitors of the Rirratjingu and other people throughout north-east Arnhem Land.
Their creative activities are depicted by three generations of talented Marika artists, including Mawalan 1, Mathaman, Milirrpum, Roy, Wandjuk, Dr B Marika AO, Dhuwarrwarr, Mawalan 2, Jimmy Barrmula and Wanyubi Marika.
The accompanying text by scholars Howard Morphy, John E Stanton, Jennifer Isaacs, Margie West and Geoffrey Bagshaw, examines aspects of Yolngu (Aboriginal) aesthetics and material culture, history, myth, land ownership and copyright to show the complex interrelationship of these themes in Yolngu life.
Biographies of the artists are also included along with a translated version of the Djang'kawu story by Mawalan 1 Marika. The catalogue text was developed in close consultation with the Marika family.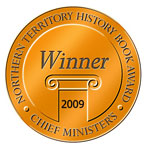 Joint winner of the 2009 Chief Minister's Northern Territory History Book Award 2009

ISBN: 9780980384673
Paperback, 208 pages, 22.2 x 28
December 2008
Indigenous; Art; Northern Australia
Cover image:
Ancestral Being of the Dhuwa Moiety, Mawalan 1 Marika, 1960, carvings. Art Gallery of New South Wales Collection
Return to

Top