Charity founder
Victoria | 2021 Australian of the Year
Donna Stolzenberg has been working with and caring for people experiencing homelessness for 20 years. As a proud Ngatjumay and Mirnang woman, she also understands the systemic issues facing Indigenous Australians, who are overrepresented in homelessness statistics.
In 2014, Donna had the simple idea to hand out 50 donated sleeping bags to homeless people. That has evolved into the National Homeless Collective, an organisation that helps people affected by homelessness, domestic violence and social disadvantage.
Under Donna's direction, the charity has created six sub-charities targeting different issues: Period Project, School Project, Plate Up Project, Sleeping Bags for the Homeless and Secret Women's Business. It also runs The Kala Space, an op shop employing women affected by domestic abuse or homelessness.
Donna's generosity and resourcefulness have helped provide practical solutions in Australia's most recent crises, aiding those affected by bushfires or locked-down during the Covid-19 pandemic.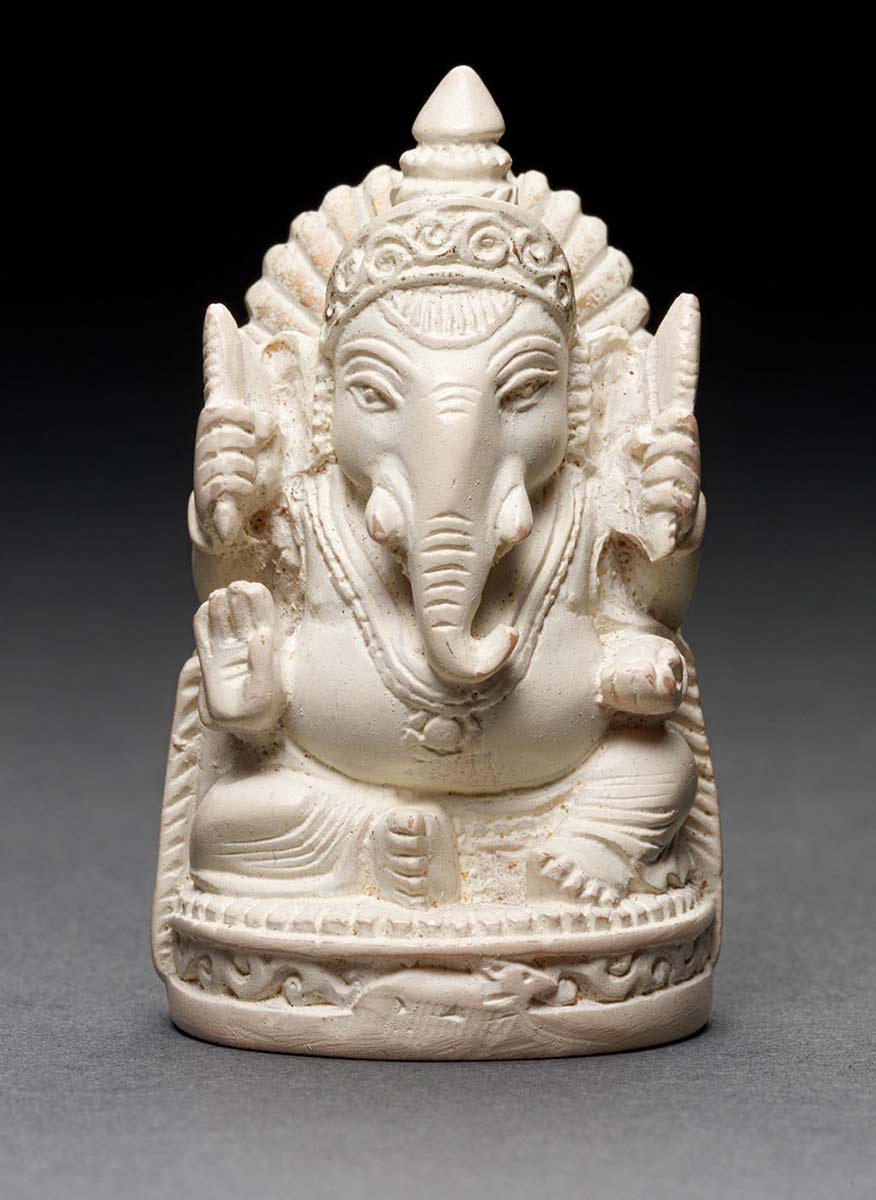 In 2015, Donna Stolzenberg, changed her life. After seeing the difference that a single blanket could make to a person living rough, she quit her day job, founded the National Homeless Collective and began working to improve the lives of people who were homeless through domestic violence and social disadvantage.
With firsthand experience of overcoming hardship, Donna built the collective on a foundation of deep compassion and generosity.
This small statuette of Ganesh, the Hindu god of new beginnings and remover of obstacles, has travelled the world with Donna. It reminds her of the infinite possibilities of life.
A few years ago, I started carrying this tiny statue of Ganesh, a Hindu god, around with me. Ganesh is the god of new beginnings. I look at every day as being a new beginning. Yesterday has happened, it's done. I can't take any of it with me, I can only accept what is coming today.
I started the charity giving out one blanket, one sleeping bag. Then I thought I would give a few more. I realised I was being pulled in a new direction and had accidentally started a charity. I let it take on a life of its own – it was the people I met who dictated how the charity grew. I just saw a problem and found a solution.
The charity has taught me to let go of control. Whatever is presented to you in life, just run with it. I hope that people see my story and that this helps them surrender to their own journey. Every day, we are presented with amazing opportunities – sometimes we just have to notice them.
This exhibition was developed by the National Museum of Australia in collaboration with the National Australia Day Council. Portrait images supplied by the National Australia Day Council.
Return to

Top