Saltwater Freshwater Arts Alliance is an Aboriginal owned and operated organisation that seeks to drive change through innovative arts- and culture-based programs designed for the Gumbaynggirr, Dunghutti, Biripi and Worimi Aboriginal communities across the mid-north coast of New South Wales.
The alliance is governed by a board representing 10 Local Aboriginal Land Councils — Karuah, Forster, Purfleet Taree, Bunyah (Wauchope), Birpai (Port Macquarie), Kempsey, Thungutti (Bellbrook), Unkya (Macksville), Bowraville and Coffs Harbour — which ensures effective community engagement and representation across the region.
Saltwater Freshwater's core business focuses on what gives Aboriginal people an advantage — their culture. Positioning culture as the foundation for long-term sustainability, Saltwater Freshwater seeks to create culturally based training and employment opportunities through a year-round program of activities grounded in arts and skills development.
The organisation facilitates culture camps to inspire, connect and empower young people, runs canoe building, dance, weaving, language and storytelling workshops. It also runs the Aboriginal Art Award and touring exhibition, and the annual Saltwater Freshwater Festival.
The Cultural Connections partnership is enabling Saltwater Freshwater Arts Alliance to enlarge their footprint across the region by employing two Aboriginal Project Officers.
Ben Ferguson and Michelle Flanders are coordinating a number of projects aimed at supporting the skills and cultural development of Aboriginal people across the mid-north coast of New South Wales.
Chris Spencer, General Manager, Saltwater Freshwater Arts Alliance:
The Cultural Connections Program is an invaluable resource for Saltwater Freshwater Arts Alliance (SWFW) and our communities. The program provides the opportunity for SWFW to employ a male and a female project officer to fulfil our cultural responsibilities to our communities through project delivery … Without the support of the program SWFW would not be in a position to deliver all of our projects to over 300 kilometres of the mid-north coast of New South Wales … being able to be responsive and respectful of the needs of our communities is the biggest benefit.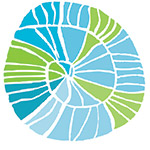 Explore more on our Cultural Connections Program partners
Explore more on Cultural Connections
Banner photo: Steve Back Photography
Return to

Top