Join us for creative, hands-on activities for children and their families. Book a Museum-guided activity or free self-guided activities, all inspired by our exhibitions.
---
Marvellous Motifs – the wonders of Islamic art and culture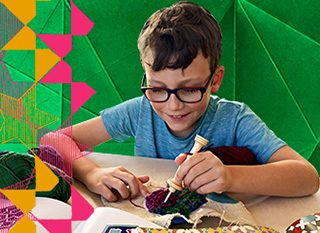 Weekdays 9–20 July
10–11.30am and 11.30am–1pm
Join us on a tour of the exhibition 'So That You Might Know Each Other': Faith and Culture in Islam and discover the incredible motifs, patterns, shapes and lines of Islamic art and design.
Megalo Print Studio's experienced printmakers will introduce families to the wonderful world of screen-printing. Kids will make hand printed cards to take home and contribute to our collaborative textile artwork.
All ages, children must be accompanied by an adult
Cost: $10 child, $7 Mkids
Bookings essential: Eventbrite (fees apply)
Bay Window
Afternoon play space
Weekdays 9–20 July
2–3.30pm
Relax and immerse yourself in the beautiful carpeted tent generously provided by the Canberra Embassy of the United Arab Emirates in the Gandel Atrium. Read a book or design an Islamic-inspired artwork in one of the self-facilitated activities.
All ages, children must be accompanied by an adult
Free
Bookings not required, places limited
Bay Window
Toddler program
Every month on the first Wednesday
10am–11am
Time for the under-fives to have fun and explore the Museum. Join us on the first Wednesday of the month in a series art-making, storytelling and gallery exploration activities.
Suitable for ages 3–5 years and their carers
Cost: $10 child, $7 Mkids
Bookings essential, limited spaces: Eventbrite (fees apply)
Bay Window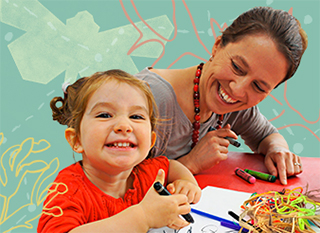 ---
---
Inspired by A History of the World in 100 Objects
---
More
See our calendar for more fun activities for families and children