Click on the map hotspots or the tiles below to explore the works as it was in the 1920s and 1930s. Visit some of the departments and see the workers who built the Sunshine stripper harvester.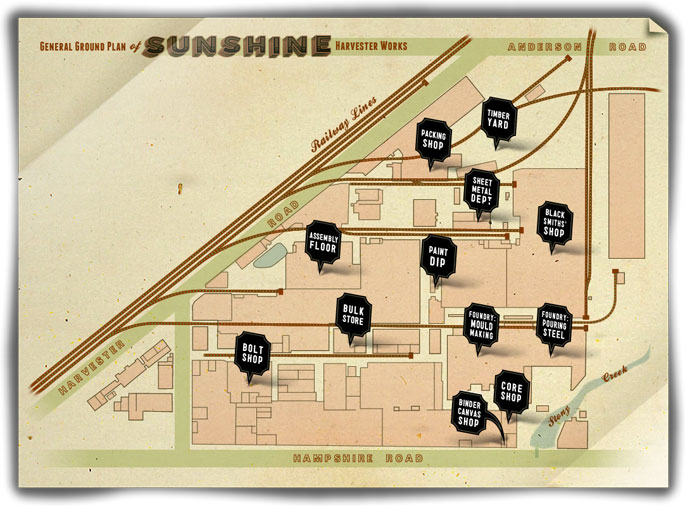 The Sunshine Harvester Works manufactured many types of agricultural machinery and farming tools. Factory employees produced hundreds of different parts for Sunshine products, as well as spare parts and many of the tools and machines used in the factory itself.
To make the manufacturing process more efficient, the Sunshine works was divided into many departments, or 'shops'. Each relied on workers with specific skills, and specialised materials and equipment.
Explore more on the Sunshine Harvester Works
Return to

Top