Many Chinese migrants opened laundries or worked in factories. This scene shows laundry workers and cabinet-makers. The Nomchong family's store was located in Braidwood, New South Wales. Here, family members are loading goods outside the store. Chee Dock Nomchong appears along with his wife, Mary Nomchong. William Ah Ket, a Melbourne-based lawyer who defended the rights of Chinese workers and factory owners against unfair legislation, appears on the left.

The Chinese furniture trade
The move by Chinese immigrants into furniture-making had its beginnings in the gold rush days when Chinese miners made wooden boxes to transport gold back to China. Their furniture, often made from rattan and Australian cedar, appealed to people on limited incomes both for its price and contemporary style. Rattan is a pliable palm, soaked in water so it can be easily shaped into cane furniture.
Lonsdale, Little Lonsdale and Exhibition Streets in Melbourne were the centres of the Chinese furniture trade. Some 175 Chinese firms could be found along these streets.
Pressure from other furniture-makers to curtail expansion of the Chinese furniture trade brought about the Factories and Shops Act, passed by the governments of both Victoria and New South Wales in 1896. All Chinese-made furniture had to be stamped with the words 'Chinese labour'. The legislation also regulated the definition of a factory — whereas a minimum of four Europeans were considered to constitute a factory, one Chinese person could be legally considered a factory.
During the depression of the 1890s, many Chinese cabinet-makers lost their jobs and turned to running laundries. In a few years almost every suburb in Melbourne had its own Chinese laundry. In 1913, 31 per cent of Victorian laundry workers were Chinese, compared with less than five per cent in New South Wales where, despite less stringent regulations, they failed to attract significant custom from the Anglo-Australian community.
Successful shopkeepers and traders
Many Chinese Australians became successful shopkeepers and traders. Most of these businesses flourished in Melbourne and Sydney, but other enterprising Chinese settlers traded a wide range of goods in smaller cities and towns.
The Nomchong family is an institution in Braidwood, New South Wales. For 100 years they ran a very successful general goods business serving the local community and beyond, to Tarago and Nelligen.
Even though many Chinese traders were accepted into wider society there was still hostility towards their community. Anti-Chinese leagues were formed by trade unions and gold miners.
In March 1888, the Fifth Intercolonial Trade Union Congress in Brisbane resolved to take coordinated action. Three months later, the Intercolonial Conference on the 'Chinese question' was held in Sydney. This resulted in laws being passed in New South Wales, South Australia, Victoria, Western Australia and Queensland, uniform in their intention to restrict Chinese entry to the colonies. There were a few exceptions, such as Chinese who had been naturalised and accredited representatives of foreign governments. After Federation, one of the first acts passed by the Commonwealth Government was the Immigration Restriction Act 1901.
Throughout this period various members of the Chinese community worked assiduously to reform the anti-Chinese feelings of wider Australian society. In Sydney, Mei Quong Tart, George Kwok Bew, and the reverends George Soo Hoo Ten and John Young Wei campaigned to counter this strong racism. In Melbourne, barrister William Ah Ket, Lowe Kong Meng, Reverend CH Cheong and Louis Ah Mouy worked to improve understanding between Chinese and non-Chinese Australians.
Despite their efforts to bring about change, they were unable to prevent the passage of the Immigration Restriction Act and the imposition of the White Australia policy.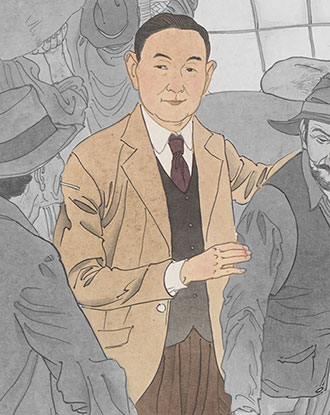 Chee Dock Nomchong
With his family, Chee Dock Nomchong ran a very successful general store business in Braidwood, New South Wales which operated for over 100 years.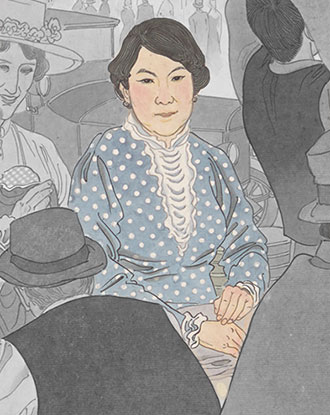 Mary Nomchong
Active in many charitable and community organisations at Braidwood, New South Wales, and wife to Chee Dock Nomchong.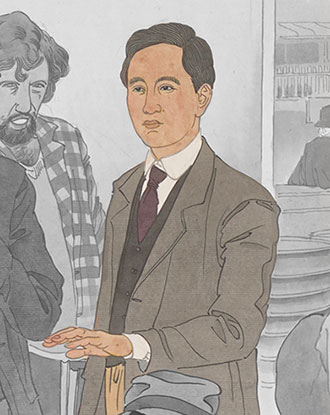 William Ah Ket
Active campaigner for Chinese rights, and Acting Consul for China in 1913–1914 and 1917.
Return to

Top