Legendary Australian horseman was one of Australia's 1960 Rome Olympics 3-day equestrian event champions. In his 80s, Neale continued to breed, ride and train horses.
A bush rider's Olympic story
15:27
The National Museum thanks Neale and Velma Lavis for their generosity and hospitality. All photos on this site are courtesy of Neale Lavis unless otherwise stated.
This online feature was first published in 2014, after curator Carol Cooper learned from her farrier that Neale was 'one of the best blokes' she was ever likely to meet. So began Carol's 2013 exploration of how Neale and 2 other Aussie farmers riding 'Australian ponies,' rose above the longstanding equestrian traditions of Britain and Europe to win gold at this prestigious event.
Neale Lavis
Neale Lavis (1930–2019) was born in Murwillumbah, north eastern New South Wales on 11 June 1930. He spent his earliest years on a banana plantation. Lavis's family then moved to a dairy farm at Bodalla on the far south coast of New South Wales. Lavis rode in his spare time, mustered cattle and competed in equestrian events at local shows. In April 1957, Lavis won the first 3-day event held in Australia at the Sydney Royal Show.
Selection for Rome Olympics
After his success at the Sydney Royal show in 1957, Lavis focused on representing Australia in the 3-day equestrian event at the 1960 Olympic Games in Rome. Lavis and his horse Mirrabooka made the team. They sailed to England to compete in the Badminton Horse Trials and Great Auclam International, in readiness for Rome. Disaster struck when Mirrabooka suddenly became lame 5 weeks out from the Olympics.
Victory at 1960 Rome Olympics
The 3-day event was held at an equestrian centre in the hills outside Rome. Mirrabooka performed well in the dressage and excelled at the difficult cross-country course, where teammate Bill Roycroft was injured and many riders retired. Lavis and Mirrabooka completed a clear round in the showjumping and the Australians won team gold. Lavis also won individual silver and recalled the raising of the Australian flag at the medal ceremony as one of his proudest moments.
After Rome
After Rome, Lavis met and married Velma. They had 4 children and Neale became a successful breeder of Hereford beef cattle and thoroughbred horses, including the Melbourne Cup winner Just a Dash. Lavis nurtured his love of bush riding and started a tradition of pack rides in the Snowy Mountains with friends. In 2014 he continued to breed racehorses and mentor young riders.
Generous mentor
Lavis was also a wonderful and prodigious mentor to his many friends and family and to the wider horse community. He remembered the support given to him in the past. Instances like the Moruya Pony Club fundraising before he went overseas in 1959, to give him the money to purchase a high quality Italian dressage and jumping saddle for use in Rome.
Over the years, Lavis gave generously of his time, teaching younger generations, and sharing the knowledge and skills that he has gained over a lifetime of bush and competitive riding, from buckjumping to high jumping, eventing and dressage at the highest national and international levels.
Rome medals and momentos
Neale and Velma Lavis generously welcomed Museum staff to their family property outside Braidwood, in New South Wales. They allowed the Museum to photograph, copy and borrow many precious horse-related objects and materials. These photos from 2013 and 2014 reveal more of Neale's horse story and the medals and mementos from his great bush victory at the Olympic Games in Rome.
Filming the Lavis story
Lavis generously allowed the Museum to copy precious family photos and personal 8-millimetre films showing his Olympic performances and preparation. This material was reworked for the Museum's film 'A bush rider's Olympic story'. These images were taken in December 2013, when Neale was interviewed about his life, and filmed riding his racehorse, Wattle Grove.
Sharing bush horse stories
Carol Cooper is a keen horsewoman and former senior curatorial fellow at the National Museum of Australia. She explored the origins and passion for bush riding in Australia, as the Museum worked on the exhibition Spirited: Australia's Horse Story.
Carol Cooper:
I believe that our early and continuing association with the bush is at the heart of the question about what it is that makes Australian bush horses and riders unique.
Neale's incredible victory at the 1960 Rome Olympics 3-day equestrian event is where I began my exploration of bush horses.
Dashing horses and riders of show-ring high jumping
The great bush riders and horses who gave inspiration to Neale include the Chittick family of Kangaroo Valley in New South Wales. These famous horses and riders competed in show-ring horse high-jumping events, an essential and incredibly exciting feature of Australian agricultural shows in the period 1900 to 1950.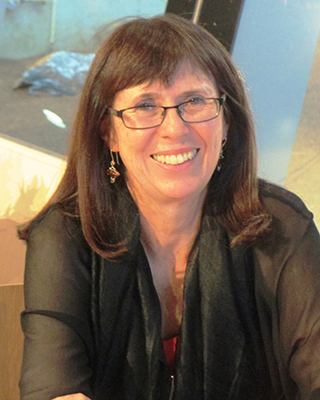 These dashing horses, men and women commanded huge followings at shows along the eastern seaboard. Try picking who is horse and who is rider from names including Musician, Mrs Stace, Maisie, Bob Chittick, Nelson Chittick, Dariel, Rowley Doctor, Thumbs Up, Lady Radium, Dolly Fogg, Dungog, Emilie Roach and Azara!
Famous national horses and riders pitched themselves against local heroes and amazing feats of high jumping were celebrated with enormous rivalry and enthusiasm.
Indigenous Australians and bush riding
Rowley Doctor, one of the most famous riders of the Depression years was Aboriginal and he and Jimmy Callaghan (also Aboriginal) were the only riders clever enough to win competitions with the fiery, champion jumping pony Thumbs-Up. Why was this the case? Alan Chittick says simply that, 'they really understood horses'.
While the contribution of Aboriginal people to stock work in northern Australia is well recognised, participation of south-eastern riders in almost all aspects of bush horse riding including, buckjumping, rodeo, racing, high-jumping and circus pursuits is less well known. Back further still into the 19th century, Aboriginal contributions through drovers, stockmen, black trackers and the native police, merit more research.
Bush culture horse sports
Other horse sports generated through bush culture are also integral to the development of bush riding in Australia. Included will be early steeple chasing and the fine art of playing polo, which contributed to the development of the Waler breed and the formation of the legendary Australian Light Horse mounted regiments. These are subjects which fold naturally into the origins of bush horses and riders, as is the complex cult of the brumby, and the rise of the Australian Stock Horse and its much loved bush accoutrement, the stock-saddle.
Words and images of the bush
Overlying almost all these subjects are the vivid images of Australian bush horses and riders in art, poetry and literature. Their wild spirit has been captured and celebrated as an icon of Australian life.
Further reading
The Horse in Australia, Fiona Carruthers, Random House, North Sydney, 2008.
Trailblazers: Australia's First Olympic Equestrians, Wyatt (Bunty) Thompson with Petronella McGovern, Rosenberg Publishing, Dural, 2008.
Our Solo: Bill Roycroft's Gold Medal Horse, Joan Palmer, Maryborough, 1982.
Return to

Top