Manufactured in 1912, this imposing machine is one of the earliest Australian-made tractors.
Adapting the internal combustion engine
Horses and steam engines powered Australian agriculture before the turn of the 20th century.
The invention of the oil-driven, internal combustion engine in the 1870s transformed automotive and agricultural industries around the world.
Many British, European and American innovators began exploring the tremendous capacity of petrol and kerosene oil-powered machinery to replace animal and human labour. Perhaps the first 'agricultural motor' to arrive in Australia was an English-made 'Ivel' exported to a Tasmanian orchardist in 1903.
Alfred and Ernest McDonald
Across Australia, agricultural expansion, demand for labour and technological advancement set the stage for local innovation.
In 1903, Alfred Henry McDonald (1883–1963) established an engineering workshop in Flinders Street, Melbourne, with his brother, Ernest John McDonald (1886–1956).
The brothers tinkered with the design of imported tractors to better suit Australian conditions. By 1908 they had produced the first Australian-made, oil-powered tractor, known as the 'EA'. This machine marked the transition between steam-powered traction engines and today's internal combustion engine tractors.
By 1912, their improved 'EB' model was rolling out of the new AH McDonald & Co factory and foundry in Stawell Street in Richmond.
Slideshow
EB tractor arrives on French Island
The Australasian newspaper estimated that the McDonalds' EB could perform 'ploughing, cultivating, hauling [etc] at a saving of from 25 to 50 per cent on horses.'
Nonetheless, early tractors consumed great quantities of fuel and water, required mechanical know-how and were occasionally unreliable not to mention expensive to purchase.
Frank Chilcott, a young farmer living on French Island in Victoria's Western Port Bay, purchased this EB (no. 140) new in 1912 after he came into an inheritance.
The 3-tonne tractor's arrival was a memorable event. A police escort guided it through Melbourne, onto a barge bound for French Island, then along rough local roads. Frank's small nephew, Garth Bennetts, was reportedly so alarmed by the fearsome sight that he ran to hide under his bed.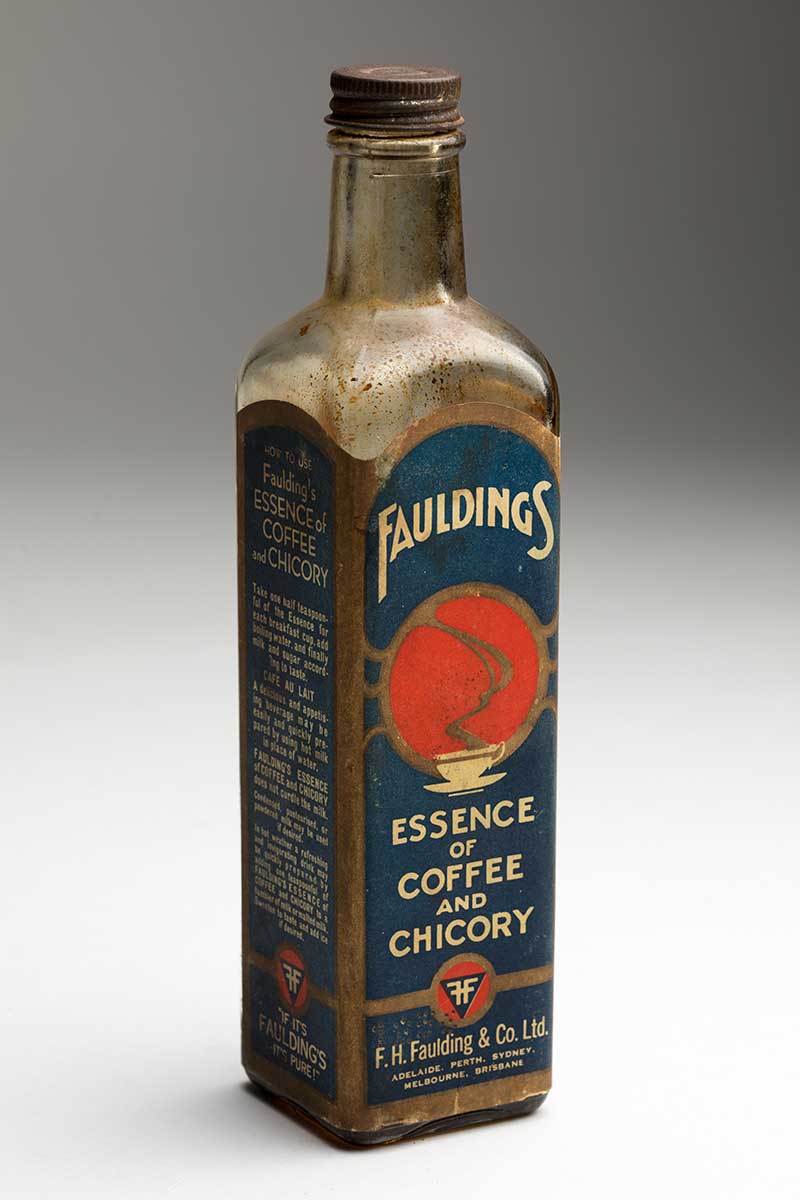 Chicory production on French Island
The tractor was likely used for land-clearing for the cultivation of chicory, then a prolific industry on French Island.
During the 1940s dried and ground chicory roots were added to popular coffee products produced by mainland manufacturers, including Bushells and Fauldings.
The tractor's drivebelt may have been useful for chopping timber to fuel the many chicory drying kilns on the island.
After Frank's early death, the tractor likely passed to his brother-in-law, Richard Bennetts. It remained on French Island in later decades.
EB tractor as a collector's item
This machine's later history attests to the commitment of local history groups to preserving important early agricultural machinery. It was purchased in the 1970s by South Australian collector Kevin Rohrlach and restored by Rod Fechner.
The tractor spent much of its more recent life in the United States in private ownership but returned to Australia following its sale at auction in 2020.
In 2021 the Museum acquired the tractor with funding assistance from the National Cultural Heritage Account.
Return to

Top