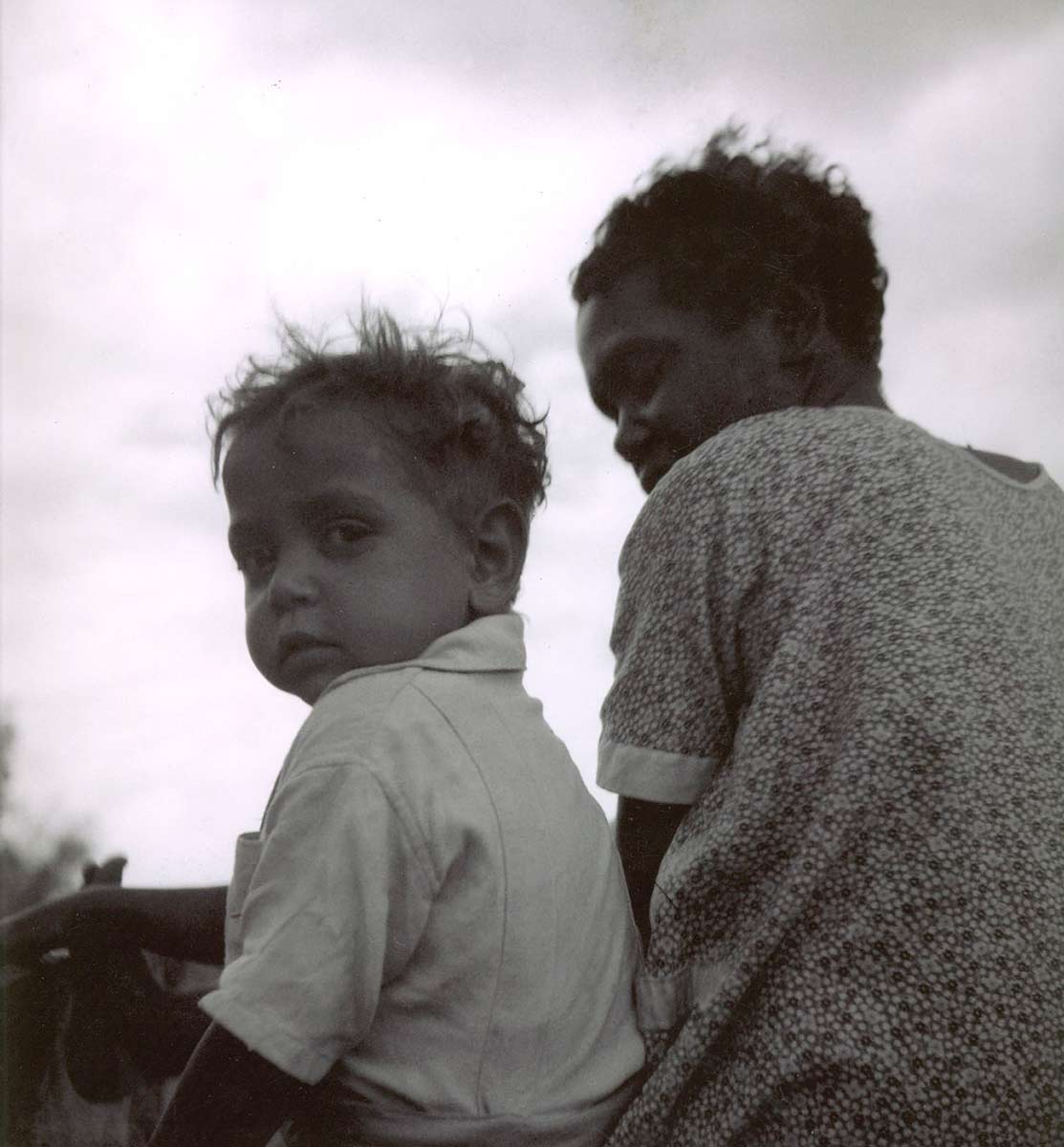 John Moriarty is a distinguished Australian who comes from the Yanyuwa people at Borroloola in the Northern Territory.
Cultural leader
Moriarty is best known for his cultural and artistic leadership resulting from the successful establishment, in partnership with his wife Ros Moriarty, of the Balarinji Design Studio.
The John Moriarty collection at the National Museum includes precious objects from his childhood, photographs and diaries.
The National Museum also holds the extensive Balarinji art and design collection.
Early years
John Moriarty was born into the world of the Yanyuwa people on the banks of the McArthur River, near the small town of Borroloola around 1938. John's mother Kathleen (Morr-my-bina) was a tribal Aboriginal women and his father, John Moriarty, was an Irishman from County Kerry.
When he was 4 years old, Moriarty, along with other classmates, was taken from the school he attended at Roper River. He was sent via Alice Springs to the Mulgoa Home at Mount Wilson in New South Wales and later to the St Francis Home in Adelaide.
Moriarty was part of the Stolen Generation of Aboriginal children who were separated from their families and placed in government or church homes so that they could, supposedly, be better assimilated into white Australian culture. Despite hardships suffered in these institutional homes, Moriarty also found friendship and support.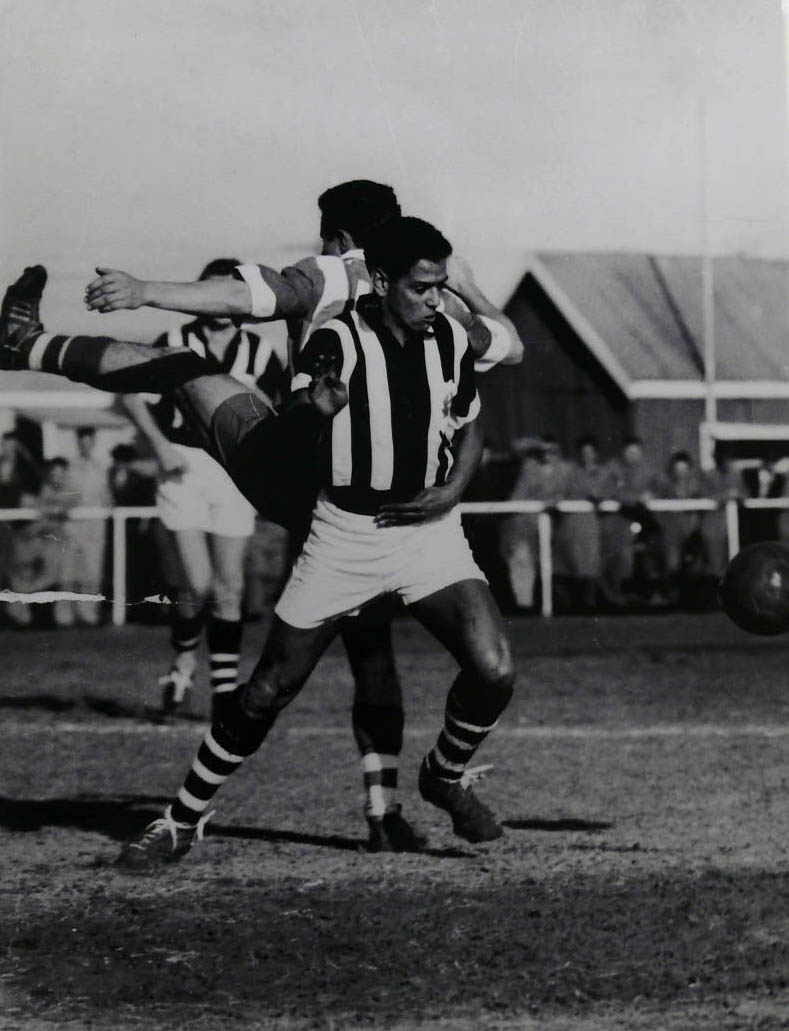 Sporting and academic achievements
In 1960, John Moriarty was the first recognised Indigenous Australian to be selected for a national soccer team. He represented the state of South Australia 17 times in soccer competitions.
After finishing high school at St Francis College and learning a trade as an apprentice boilermaker, Moriarty returned to study.
In 1970 he became the first Aboriginal person to graduate with a Bachelor of Arts degree at Flinders University. In 1971 he received a Churchill Fellowship to study the world's First Nation people.
Moriarty received an Advance Australia Award for service to industry and commerce in 1995. He received honorary doctorates from both the University of South Australia and Flinders University in 1997.
He became a Member or the Order of Australia (AM) in 2000 and won the Flinders University Convocation Medal in 2001.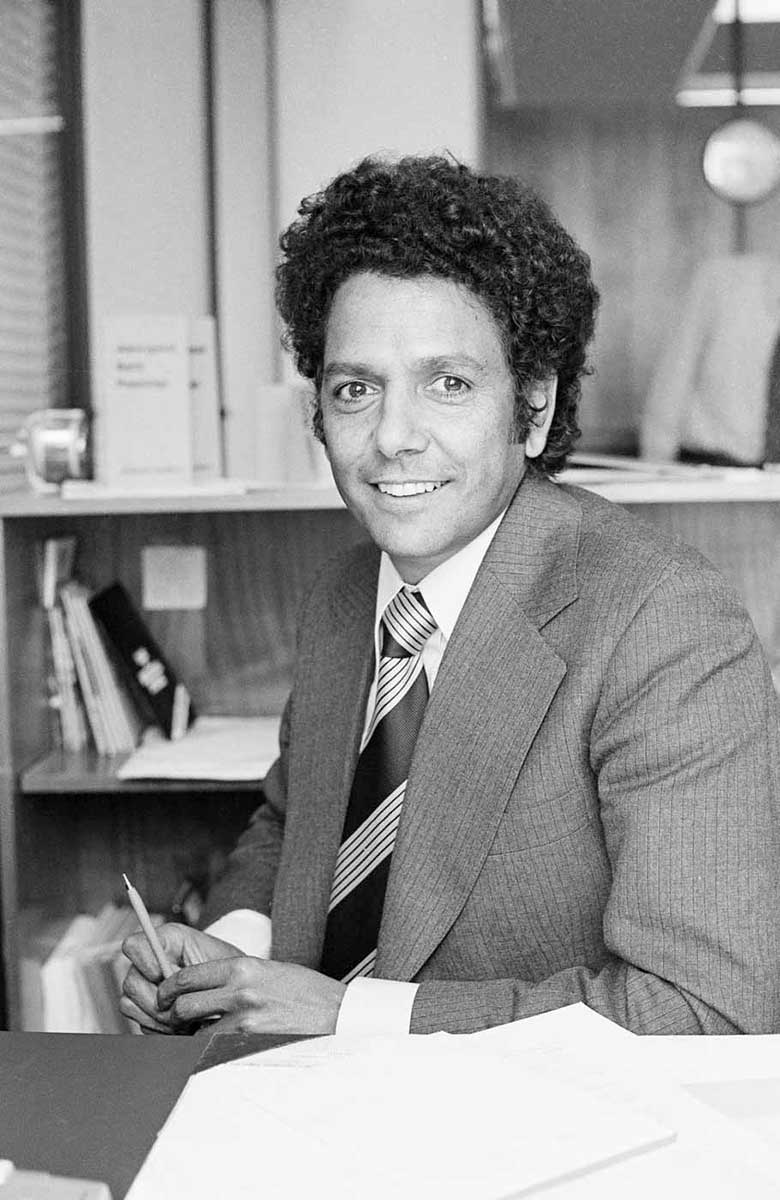 Indigenous affairs
John Moriarty has been an active member of various Indigenous political organisations. He worked for the Aboriginal Affairs departments at state and federal levels.
Moriarty held numerous board appointments. He was a chairman of the Aboriginal and Torres Strait Islander Arts Board of the Australia Council and the National Aboriginal Sports Corporation of Australia.
Balarinji Design Studio success
The Balarinji Design Studio established by John and Ros Moriarty in Sydney in 1983 celebrates Aboriginal heritage through contemporary Australian design.
Balarinji has achieved a prestigious national and international profile, most notably through the Qantas 747-400 series of Dreaming aircraft.
John Moriarty acknowledged the success of the Qantas project in his 2000 autobiography Saltwater Fella: 'It's meant a great deal in my struggle to promote my culture.'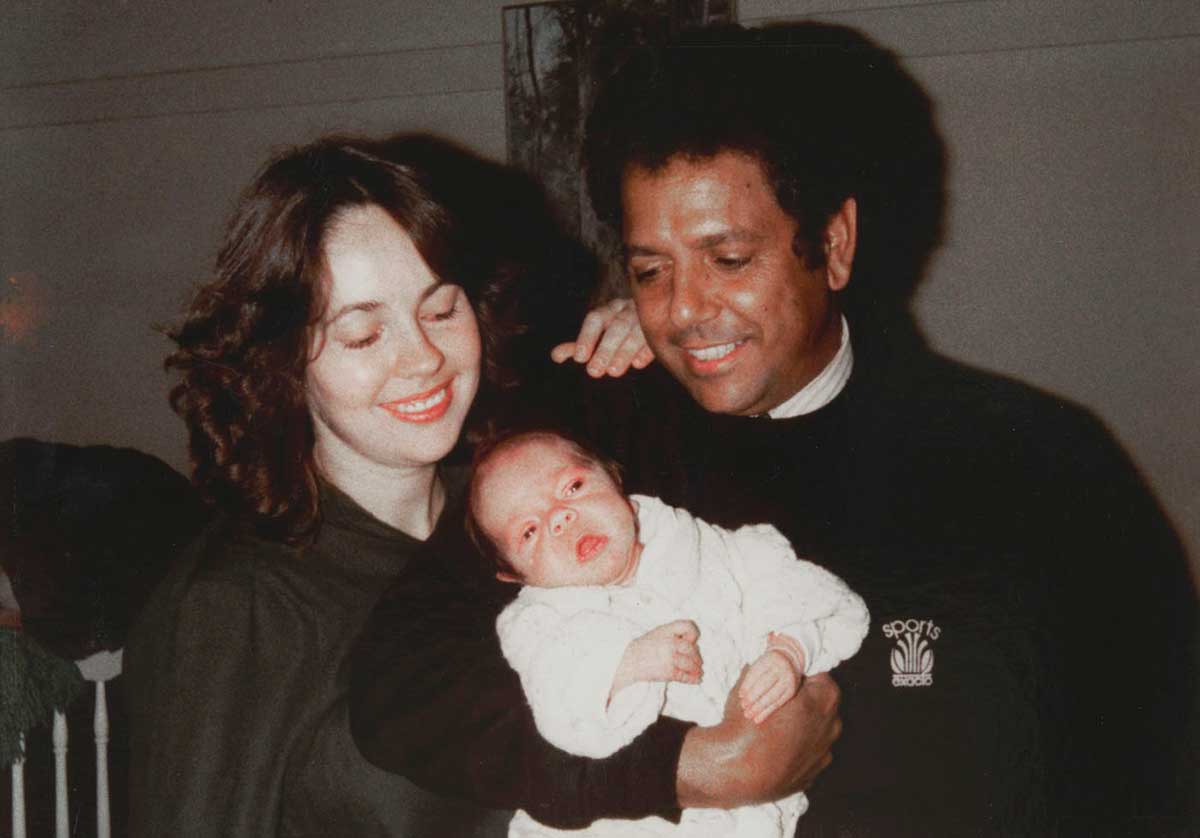 Ros Moriarty
Ros Moriarty was born in Tasmania and is a graduate of the Australian National University, Canberra.
She was a journalist with Radio Australia and has held senior positions with the Federal Department of Aboriginal Affairs in Canberra and Sydney.
Ros and John were married in 1982 and since that time Ros has focused on raising their three children, and building their business. Ros is managing director of the Jumbana Group and creative director of Balarinji Studio.
Ros received the Advance Australia Award for service to industry and commerce. She founded the Nangala Project's Indi Kindi pre-literacy program. In 2010, Ros published her award-winning memoir, Listening to Country.
John Moriarty personal collection
The National Museum purchased John Moriarty's personal collection in 2009. It consists of a few precious objects, personal papers (including scrapbooks, diaries, and correspondence), photographs and colour transparencies, publications and printed material, audio cassettes and film.
The objects in the collection mark important stages in John's life. There is a small pandanus basket that John's mother made and sent to him when he was living at the St Francis home in Adelaide. John recalled his happiness at having proof his mother was alive and that she loved him.
The collection also includes a soccer trophy and three blazers, as well as John's first woollen dressing gown, given to him when he arrived at the St Francis home. These objects were treasured and kept by John through many moves after he left the St Francis home. They are now part of the National Historical Collection.
Photographic collection and Merle Griffin
The largest group of material in the Museum's John Moriarty collection is photographs. Many were taken by John in his work with the Department of Aboriginal Affairs from the 1960s to the 1990s, at locations including remote Aboriginal communities. There are also images from overseas study tours and holidays and trips to visit his family in Ireland.
A unique part of his collection is a group of 37 black and white negatives taken at Borroloola in the early 1940s by professional photographer, Merle Griffin. Some of these photographs were published in articles that Griffin wrote for Walkabout magazine.
Remarkably, quite a few include images of John Moriarty's lost childhood, taken with his extended family on the banks of the McArthur River. Even more remarkable is the story about how John learnt about these images, and how eventually he was given the original negatives by Merle Griffin.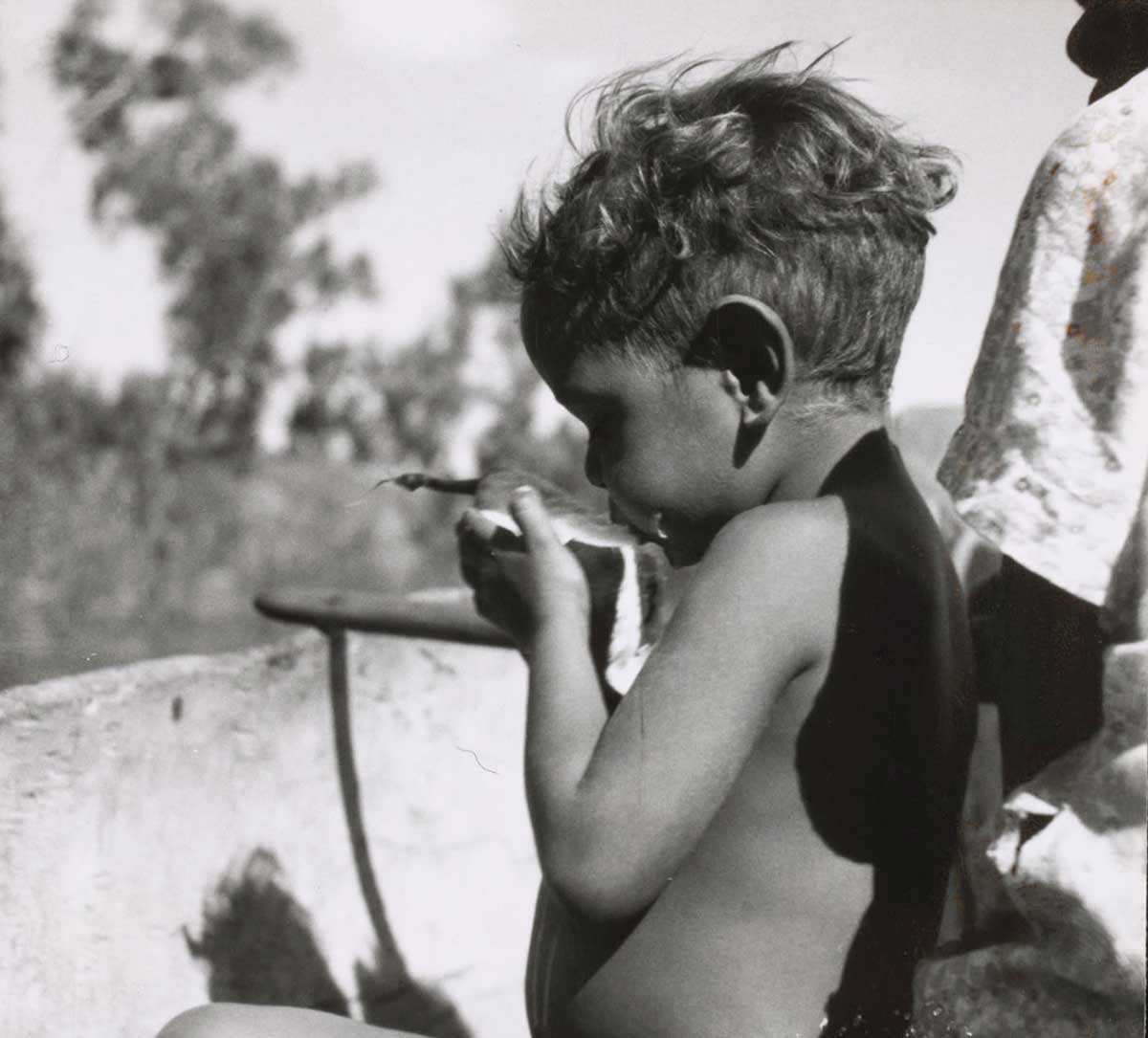 Images of lost years
The story, as told by John in Saltwater Fella, is that during his first trip overseas in 1963 he met a woman on board the ship to Europe who was a friend of Merle Griffin.
On her return to Australia, she mentioned to Merle that she had met a young man called John Moriarty from the Northern Territory. Merle recognised the name and when John arrived back in Australia in 1964, a letter from Merle awaited him.
They met, and formed a bond when Merle showed John her photographs of his family in Borroloola. Although he had no recollection of the photos being taken, they brought back incredibly strong images and feelings for these lost years.
Merle Griffin is a rather enigmatic figure. Born in Tasmania in the 1900s, Merle was educated in Melbourne. She was a lively and adventurous woman who liked singing and amateur theatre, travelling and photography. Merle never married. She was a member of the Melbourne Walking Club and the Kooroora Club, which encouraged literary and debating pursuits.
Merle worked at the Melbourne Post Office for many years and was later active in her retirement, trekking in the Himalayas in her eighties. She lived into her early nineties and remained a valued friend of the Moriarty family.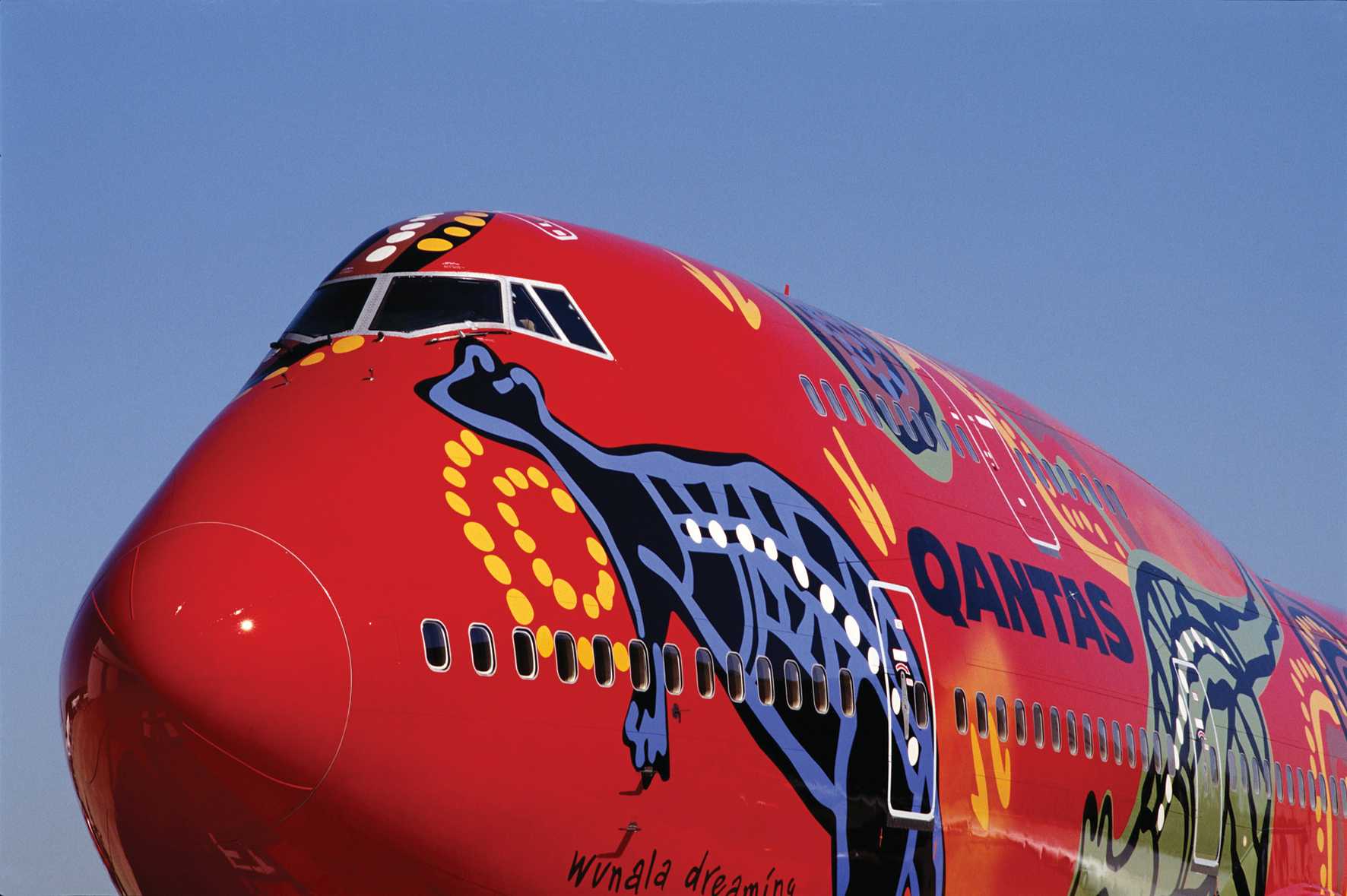 Balarinji and the National Museum
John and Ros Moriarty discussed the idea of gifting the Balarinji business and design archive to the National Museum of Australia in 2008.
The Moriartys believed they had reached a watershed moment with the archive and needed to take a new direction.
The Balarinji archive mirrored design activities in a pre-digital age. After 25 years of operation, the studio had become digital with all design work done on computer, rather than the earlier hand drawn and painted design processes.
It was time to bring together the artworks and the large body of associated archival material used in their creation. This would help ensure this history of innovation in Australian design was recorded, preserved and made publically available.
In 2009 the National Museum acquired John Moriarty's personal collection and the Balarinji Art collection of 316 original artworks, mainly gouache on paper.
The Balarinji Business and Design Archive collection of more than 30,000 individual items was gifted to the National Museum through the Federal Government's Cultural Gift Program.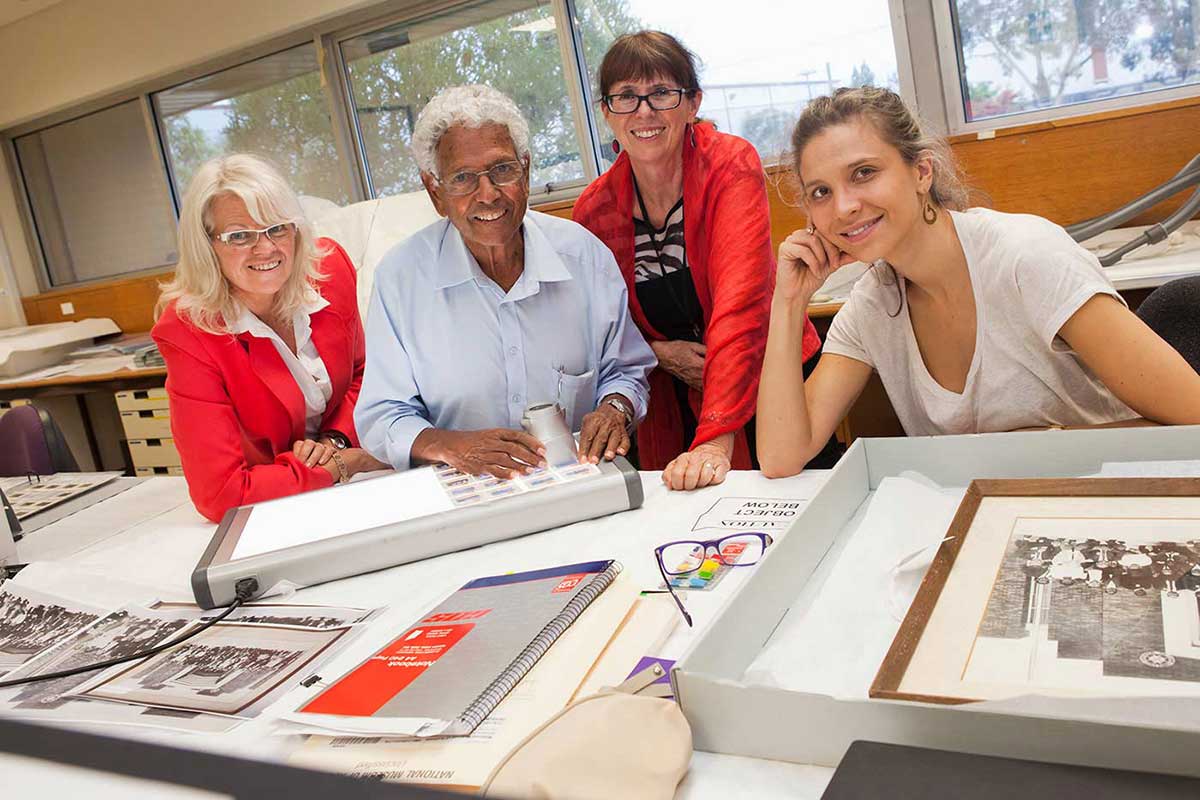 Nangala Project
The Moriarty family in 2010 embarked on a new not-for-profit venture, the Nangala Project, funded largely by their business success.
The Nangala initiative includes the 'Indi Kindi' program, launched in Borroloola in 2012 and aimed at improving literacy and numeracy outcomes in 0–5 year old children in remote communities.
The John Moriarty Football for Under Six program aims to improve school attendance through positive sport activities.
References
Sylvia Kleinert and Margo Neale, eds, The Oxford Companion to Aboriginal Art and Culture, Oxford University Press, 2000.
John Moriarty, Saltwater Fella, Viking, Victoria, 2000.
Ros Moriarty, Listening to Country, Allen & Unwin, New South Wales, 2010.
Andrew Sayers, Australian Art, Oxford University Press, 2001.
Return to

Top