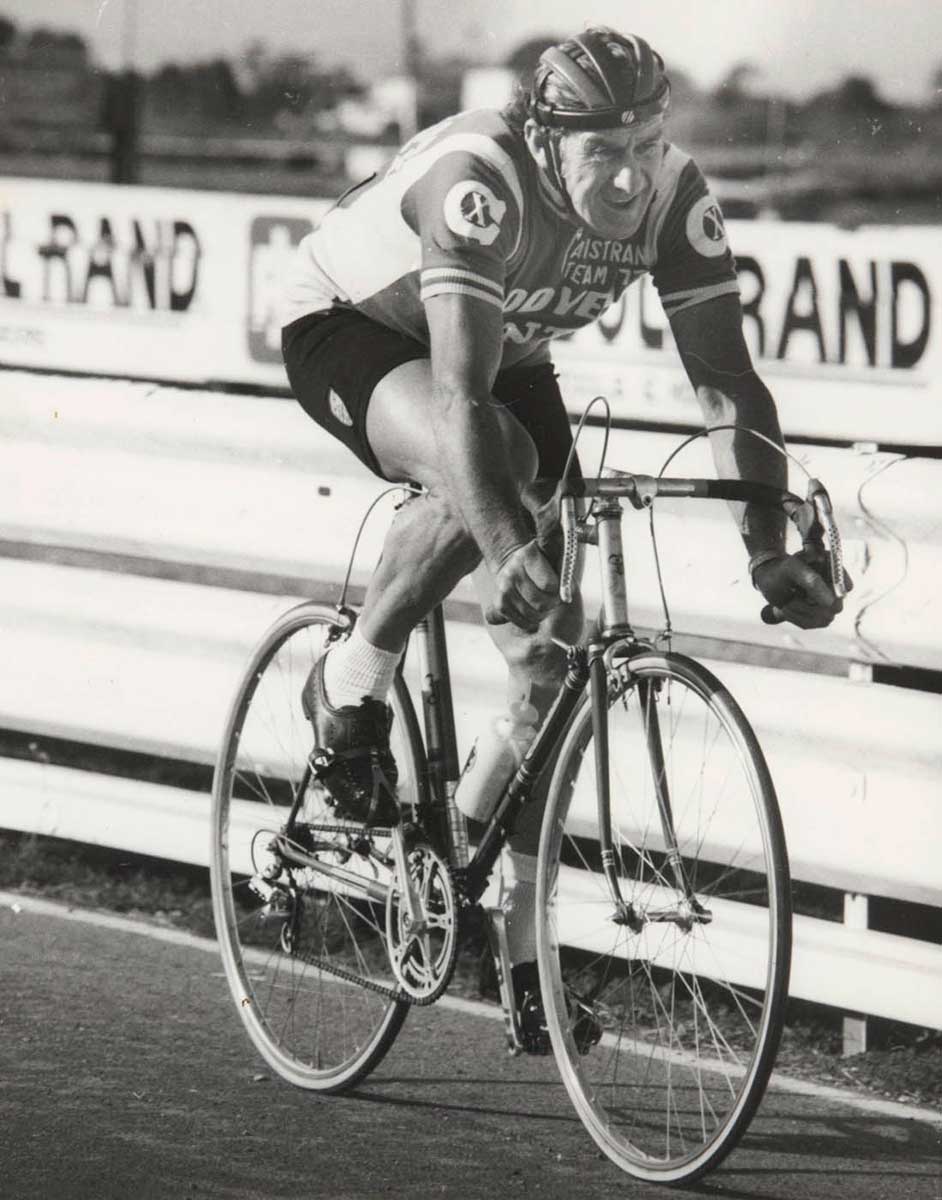 Amateur cyclist Jim Coyle enjoyed his greatest success as a veteran after a comeback from retirement, winning the Australian and Victorian road racing titles several times during the 1970s and 1980s.
A cycling life
Jim Coyle was born in 1924 and began racing bikes when he was 16 years old.
After four years' service with the Australian Imperial Force in New Guinea and Borneo during the Second World War, he took up a job as a waterside worker, and joined the Northcote Amateur Cycling Club in Melbourne.
Coyle was a prolific winner of handicap races, derbies and scratch races throughout the 1950s and early 1960s.
In 1964, as interest in cycling waned, Coyle retired from racing. He made a comeback in 1974 at the age 50 and competed twice in the Veterans' Games in the United States and represented Australia at the World Masters' Games in Austria in 1976.
A self-confessed 'ratbag', Coyle was determined to keep racing 'until he dropped'. His long racing career was recognised in 1979 when he received an Australia Day award for outstanding prowess in the field of sport. Coyle finally retired from racing in 1990.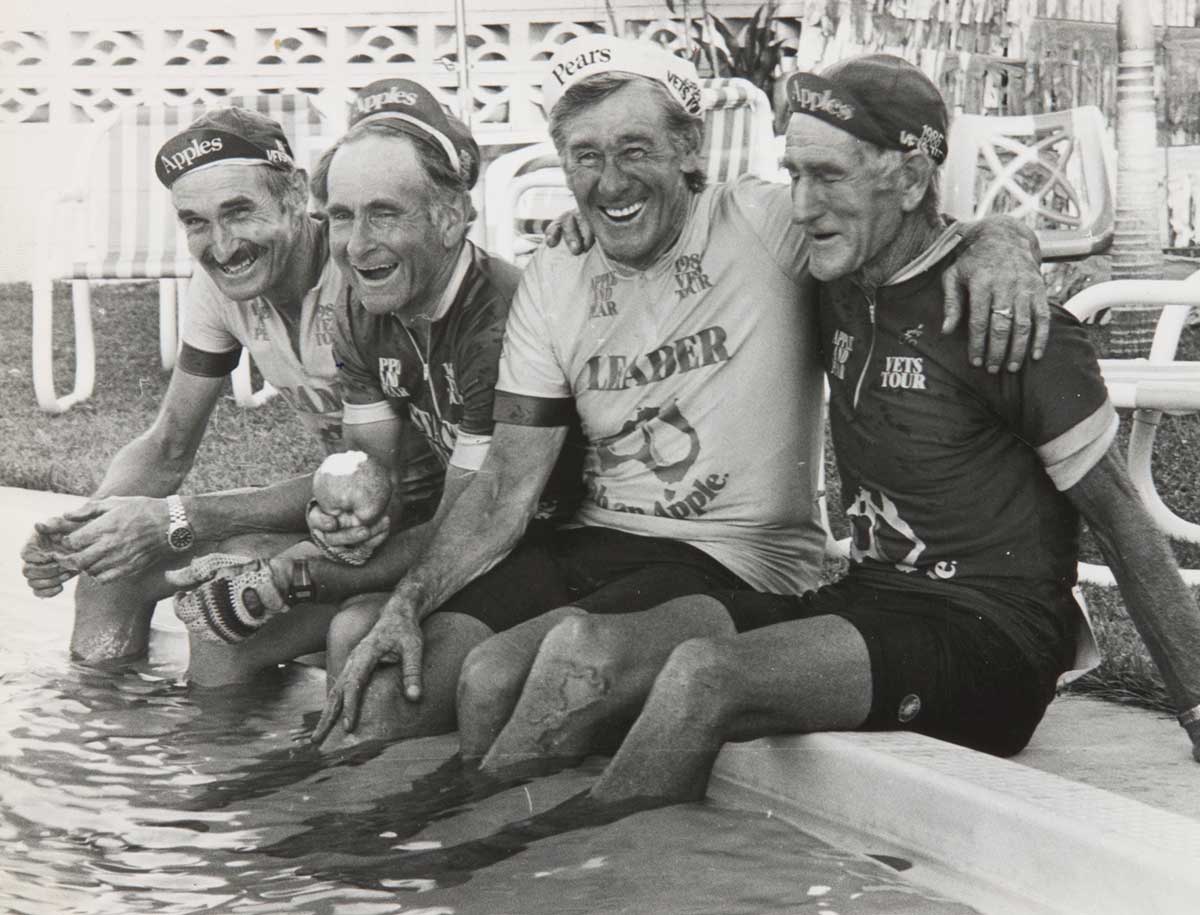 Early achievements
Coyle's early wins included the four-mile scratch race at the 1946–47 National Amateur Cycling Championships and the 1947–48 Victorian Amateur Cycling Union board track half-mile handicap.
He won the Fifty-Mile Road Championship in 1950 and the All-round Track Championship for three consecutive years from 1949 to 1951, representing the Northcote club.
In 1953 Coyle was one of a specially selected field of 20 riders chosen to compete in the half-mile Melbourne Derby against Australian world champion, Sid Patterson, and Italian cycling star, Enzo Sacchi.
Even after his first 'retirement' in 1964, Coyle retained a keen interest in, and trained, many of the younger members of the Preston-Heidelberg Cycling Club (now the Preston Cycling Club) in the north-Melbourne suburb of Reservoir.
Return to

Top