A small 1790s Pembroke work table helps to tell a story about style, patronage and commerce in the early days of the Australian colony.
Known as the First Fleet table, it was handcrafted in England with a veneer of Australian 'beefwood' timber – possibly grevillea or casuarina.
Surgeon-General John White
The timber used in the veneer was sent from Australia by Surgeon-General John White, who arrived with the First Fleet.
White sent the planks from Port Jackson to his patron, Sir Andrew Snape Hamond, in England. He probably hoped the gift of such a rare, exotic timber would help retain Snape Hamond's good favour – the British naval officer could exert a powerful influence over White's career.
Beefwood
In New South Wales, the colonists called the timber beefwood, because the freshly cut logs resembled raw meat. It It attracted early attention from cabinetmakers and was a valuable export for the colony.
In London, a cabinetmaker sliced the precious timber into thin veneers to top this small Pembroke work table. It sat in the drawing room of Snape Hamond's home in Norfolk.
A label written by Snape Hamond, found on the inside of the table's top drawer, records the timber's origin. It reads:
Sent from Botany Bay by Dr White surgeon of the Navy – in Planks & this Table made up in London – Beef Wood.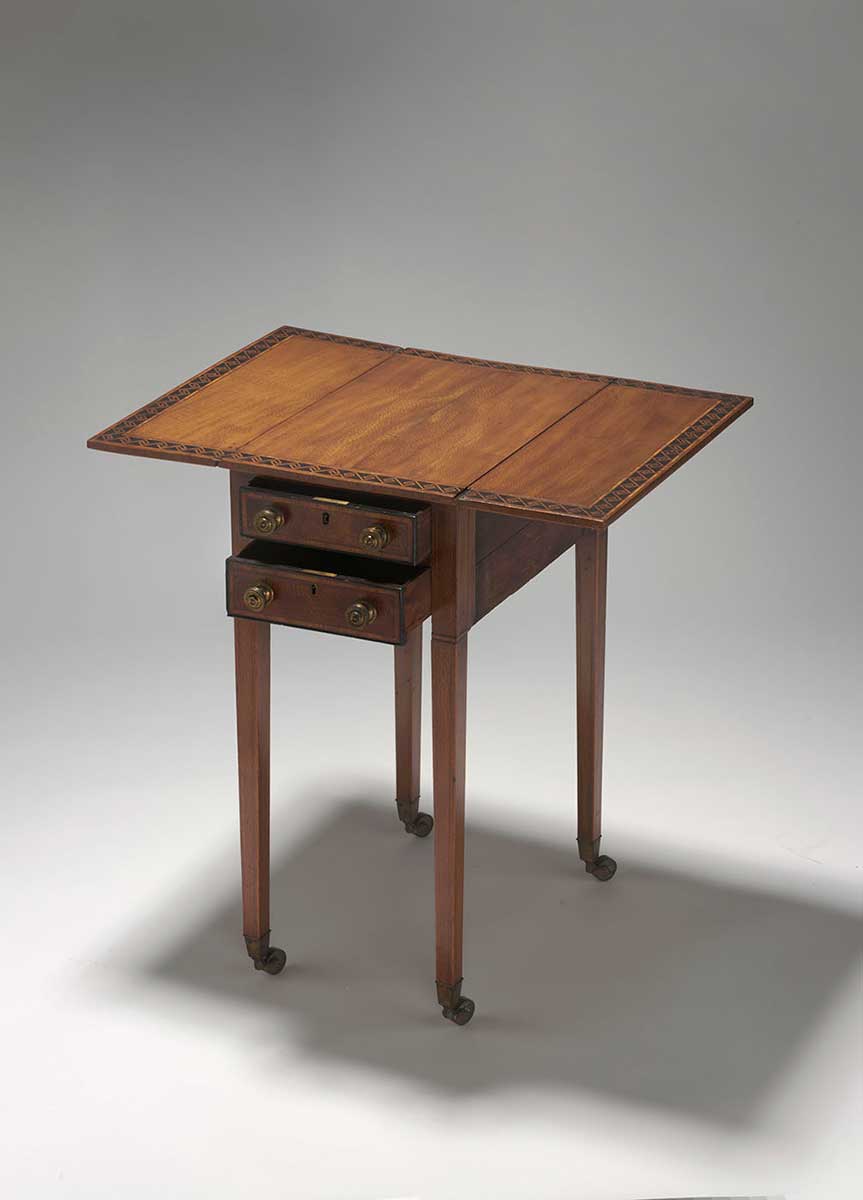 Patron Sir Andrew Snape Hamond
As the well-connected Commissioner of the Navy, Snape Hamond received many petitions from naval officers.
He was White's patron and when the naval surgeon wished to return from Australia to England, he applied to Snape Hamond, who then lobbied on his behalf.
The Hamond family had links with Australia and the Pacific. Sir Andrew was appointed to the court martial board that tried the Bounty mutineers.
The table, which stands 60.5 centimetres high, was owned by Snape Hamond's descendants until it was bought at auction by the National Museum.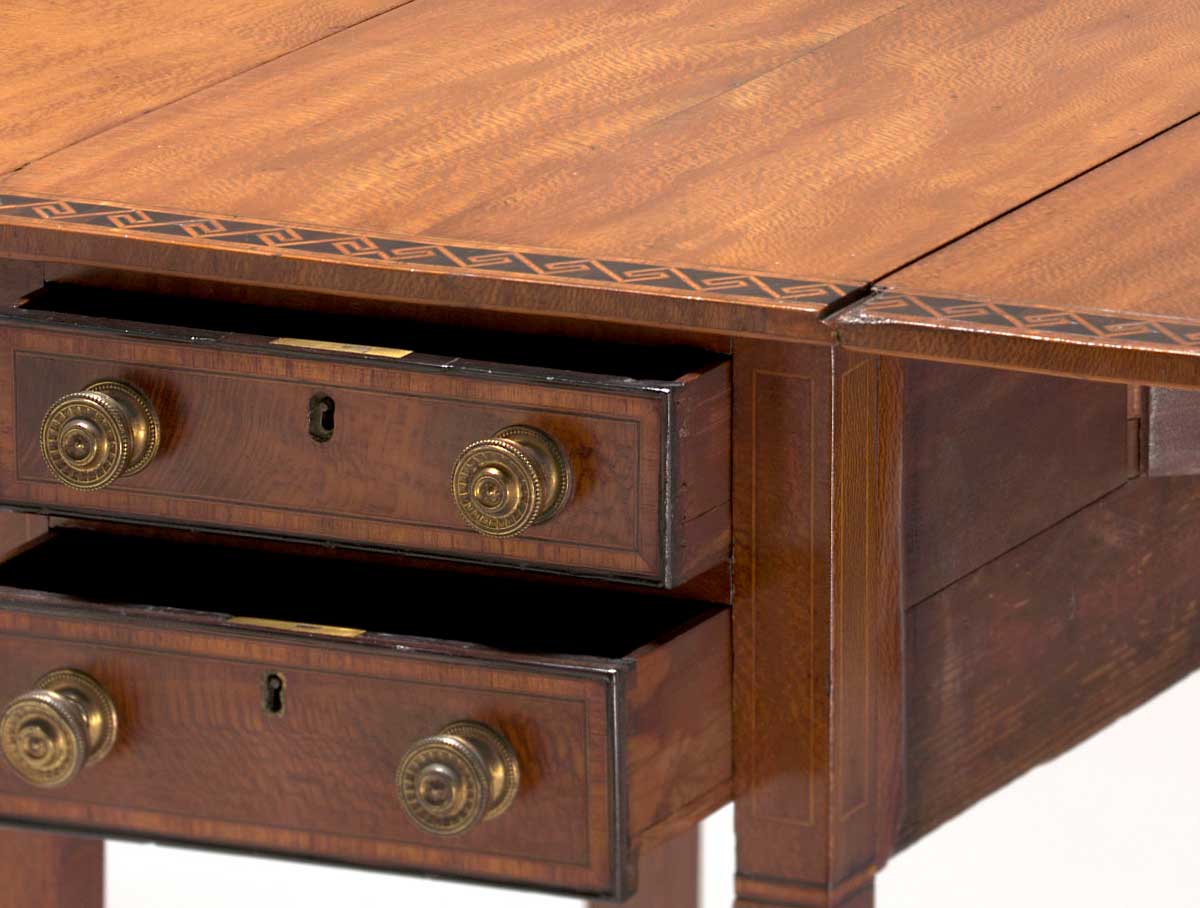 Pembroke work table
The First Fleet table is of a neo-classical style which was fashionable among the British ruling class.
Small, slender-legged work tables with hinged, fold-down tops, were known as Pembrokes.
A prized furnishing in middle-class homes from the 1750s to the 1850s, the Pembroke was a sign of wealth, leisure and sophistication.
Poised ever-ready to serve, this table could be used at breakfast or tea, for writing and needlework, or for playing cards and games.
Its small size and folding sides meant it could be carried from room to room, used outside, or put away when not in use.
This table appears to be influenced by the style of English furniture designer Thomas Sheraton. His furniture featured simple, delicate forms.
The scrolled motif on the First Fleet table echoes Sheraton's taste for inlaid decoration, particularly the banding and contrasting geometric patterns.
Return to

Top