This set of Aunty Ivy posters and badges feature Aunty Ivy, a character created by Alex Stitt in the course of the highly successful 'Life. Be in it' public health campaign in the 1980s. Aunty Ivy encouraged people to garden, to improve their health. She was inspired by Sydney gardening personality Ivy Lovric.
Aunty Ivy was one of many characters created by the graphic designer and animator. Introduced in the late 1980s towards the end of the campaign, Aunty Ivy encouraged people to get out into the garden, enjoy the fresh air, grow some vegetables and, without even realising it, improve their health. The character was inspired by Sydney gardening personality Ivy Lovric.
Public health campaign
The 'Life. Be in it' campaign was initiated by the state government of Victoria in 1975. It was taken up by the Australian Government in 1978 and introduced throughout Australia. 'Life. Be in it' aimed to educate the Australian public about exercise in a fun and non-threatening manner, making it part of everyday routine.
The campaign was developed by the advertising group Monahan Dayman Adams and promoted through community announcements on television, cartoons in newspapers and also through community groups. As the campaign developed, the central character, couch-potato Norm, was joined by a cast of friends, including Aunty Ivy.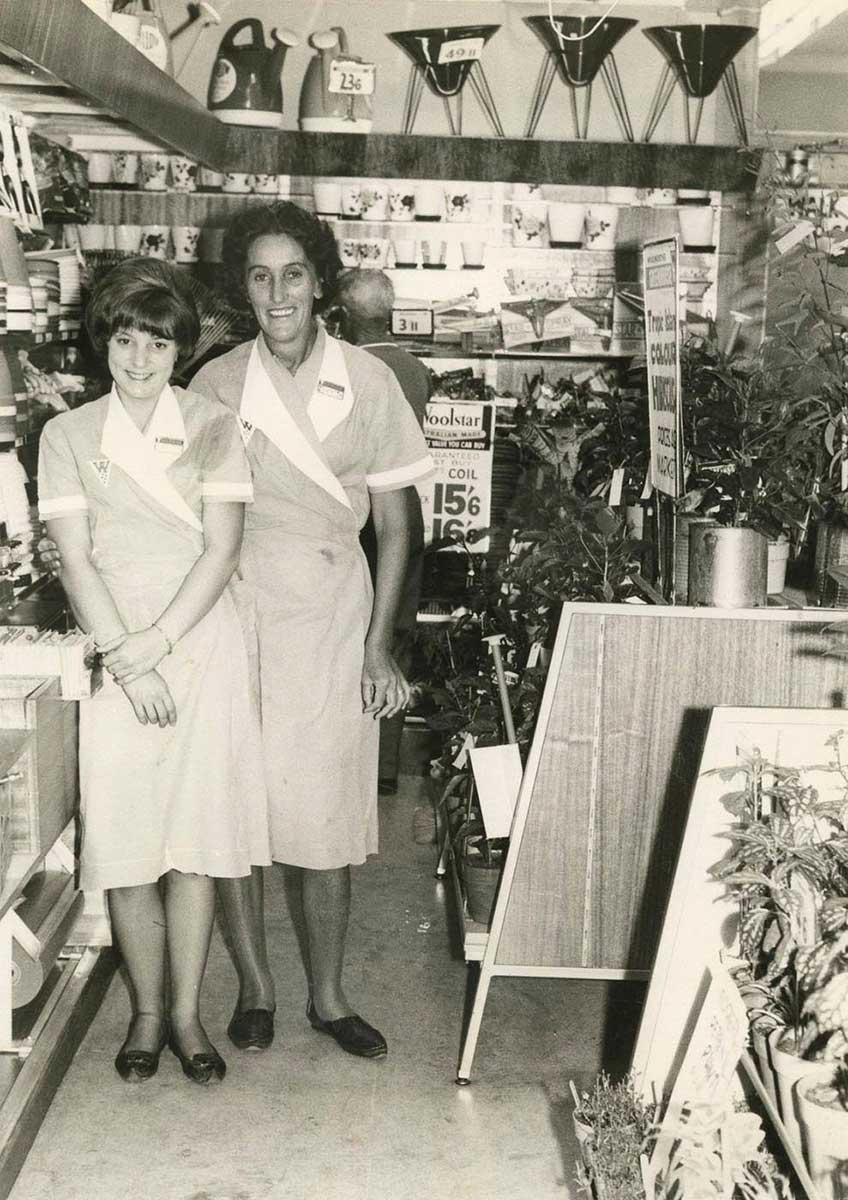 Love of gardening
Ivy Lovric, the woman who inspired the Aunty Ivy character, had a life-long passion for gardening. Her interest was nurtured from a young age.
Lovric was born in 1921 at the cottage hospital in Young, in southern New South Wales. Her parents, Lydia and Philip James Hunt, had emigrated from the East End of London shortly before the First World War.
Ivy's father enlisted with the Australian Imperial Army. On his return from the war he established a fruit orchard on a soldier settlement block at Bendick Murrell, about 25 km north-east of Young.
Lovric grew up learning about gardening from her father, through practical experience and self-guided learning.
She developed a passion for what she called 'old fashioned gardening', preparing the soil, making your own compost, planting a vegetable garden, growing fruit and nut trees and caring for her beloved camellias.
Over the years, Lovric became well-known in Sydney. She shared her love of gardening through newspaper columns, at garden shows, on her own talkback radio segment and on television.
Changing roles for women
In the late 1950s Lovric was employed as the manager of the gardening department at Woolworths Hurstville, New South Wale. Many customers sought out her gardening advice.
Her daughter remembers visiting her mother at the store after school, only to be faced with a queue of people lined up to ask for her mother's advice on all manner of gardening problems.
It was unusual at that time for a woman to hold a managerial position, but Lovric was one of many women in post-Second World War Australia who were challenging the belief that 'a woman's place is in the home'.
The traditional role for married women of performing domestic duties and caring for children was changing, and there was a fight for equal pay for women and a shift towards double-income families.
More from the Ivy Lovric collection
Nock & Kirby's gardening expert
After leaving Woolworths, Lovric worked at Grace Bros for ten years, before moving to a full-time position at the Nock & Kirby hardware store in George Street, Sydney. Nock & Kirby, keen to promote their new employee's skills, advertised that there was a 'gardening expert' in store.
The partnership of Thomas Nock and Herbert Kirby began in November 1894. The original Nock & Kirby store was at Circular Quay, before the business expanded and moved to new premises at 417 George Street, Sydney.
By the 1950s Nock & Kirby's had become a household name in New South Wales. The shop sold everything from pots and pans to clothing, as well as hardware and gardening equipment.
The company traded until 1983 when it was taken over by Burns Philp & Co and renamed BBC Hardware. Bunnings (Wesfarmers) bought the BBC Hardware chain in 2001.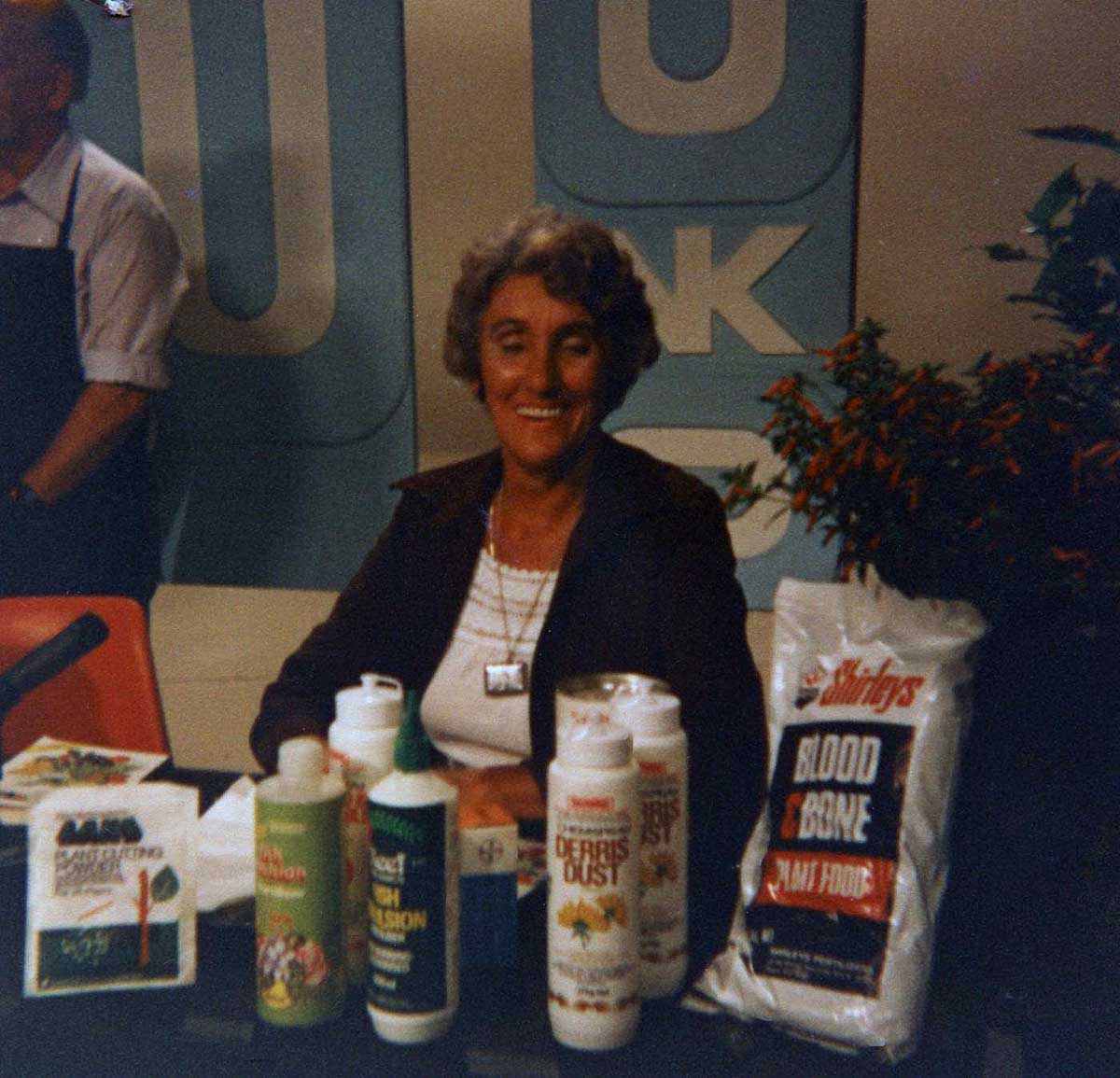 Television and radio
During the 1970s, in addition to her full-time position at Nock & Kirby's, Lovric became one of the public faces of the company. She appeared on a television program, Nock & Kirby's Television Workshop, which aired on Channel 9 on Saturday mornings.
The program featured Joe the Gadget Man, Joe Sandow, demonstrating kitchen gadgets and Handy Andy, Andrew Waugh, giving DIY advice. At the time, it was the longest running show on television.
Lovric appeared on the show as the gardening expert on a panel discussing Nock & Kirby products. She did not receive any additional payment for her television appearances, except for an allowance to get her hair done each week.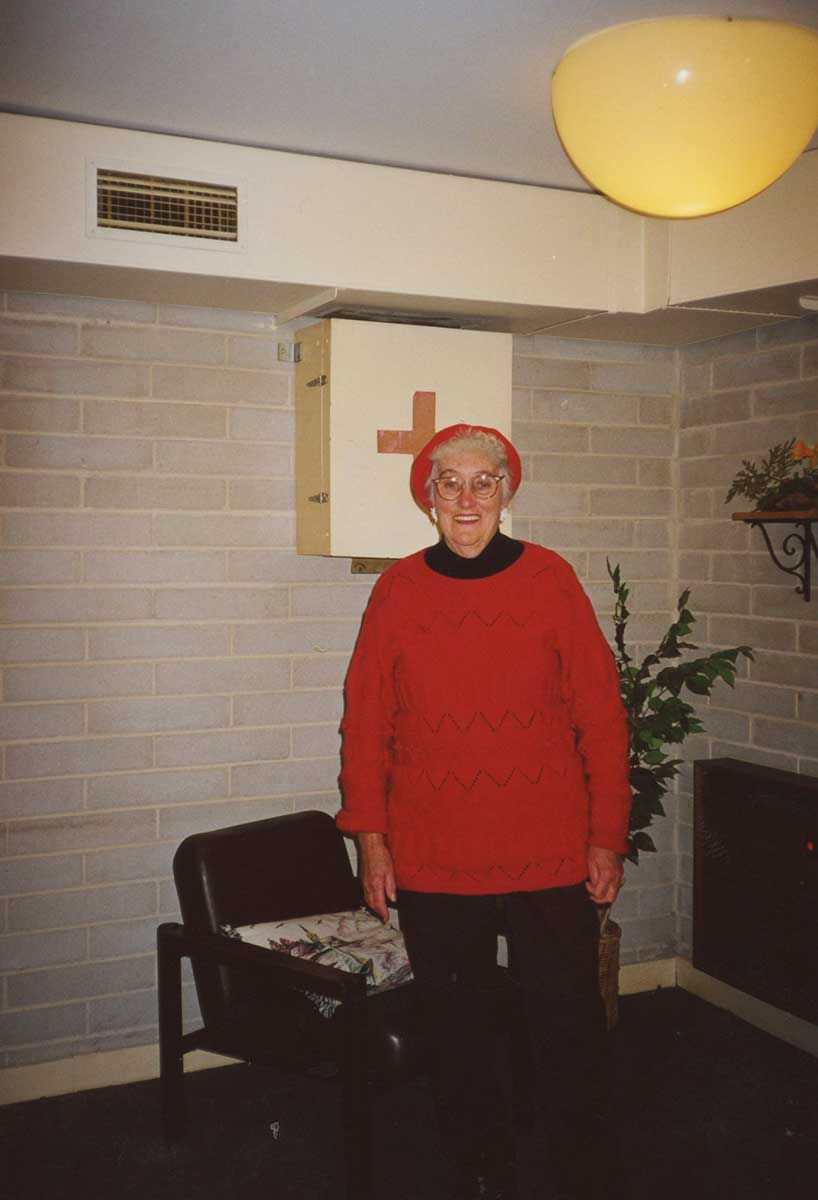 Retirement
In 1981 Lovric recorded a series of gardening segments with Radio 2GB on Saturday evenings, which were an extension of Nock & Kirby's marketing.
The radio shows featured a five-minute talk, followed by a five-minute question session. Lovric also travelled to gardening expos promoting and selling gardening products.
At age 60, Lovric retired from Nock & Kirby's, and moved to the Blue Mountains just west of Sydney where she created her own garden, including a chicken run and duck house.
Lovric continued to do promotional work at gardening expos, including Canberra's Floriade. It was around this time she was approached to be involved with the 'Life. Be in it' campaign.
Lovric became the president of Katoomba Senior Citizens' Club. As president, she was invited to join Blue Mountains Council committees and received a NSW Premier's award for her volunteer work with the Senior Citizens' Club.
Lovric was an active member of the community until her death in July 2011.
'Life. Be in it' Come 'n Try Gardening poster
This poster features 'Aunty Ivy', one of many characters created by graphic designer and animator Alex Stitt in the course of the highly successful 'Life. Be in it.' public health campaign. The 'Aunty Ivy' character was based on Sydney gardening personality, Ivy Lovric. She encouraged people to get out into the garden, enjoy the...
References
Thomas Nock in the Australian Dictionary of Biography
Alexander Stitt and Paddy Stitt, Stitt: Autobiographics, Hardie Grant Books, Melbourne, 2011, p. 149.
Counterpoint: Staff Magazine of Nock and Kirby's and Beard Watson, February 1976, Beard Watson & Co, p. 4.
'Ivy climbs up the wall to success', Daily Mirror, 4 February 1981.
'The Nock & Kirby Story', The Australian Hardware Journal, Australia, 15 February 1973, p. 39.
Return to

Top