Wattle Day, celebrated on 1 September, passes unnoticed by many Australians. For others, like Museum Founding Friend Dawn Waterhouse, it's a special day with a connection to both Australia's history and her own personal story.
At 96, Dawn is a vocal advocate for the importance of wattle, our national floral emblem. Dawn's lifelong passion for wattle began early. Her parents were married on Wattle Day in Sydney in 1917. It was a time of austerity and life in Australia seemed rather grey. The wedding day celebrations were further hampered by a national train strike, meaning most of the wedding guests were unable to get to the city.
Dawn remembers her mother saying that despite all this, the day was made bright because Sydney had been dressed in wattle blooms. It was wound around telegraph poles, men and women wore a sprig on their jackets, and children sold golden bunches on street corners. It was as if the city had decked itself in gold for their special day.
Each year on her parents' wedding anniversary, Dawn and her sister Del would scamper up Red Hill in Canberra and collect wattle to festoon the family home, the cubby house and themselves. Her mother was always delighted and would say 'darlings you have made the rooms look aglow'.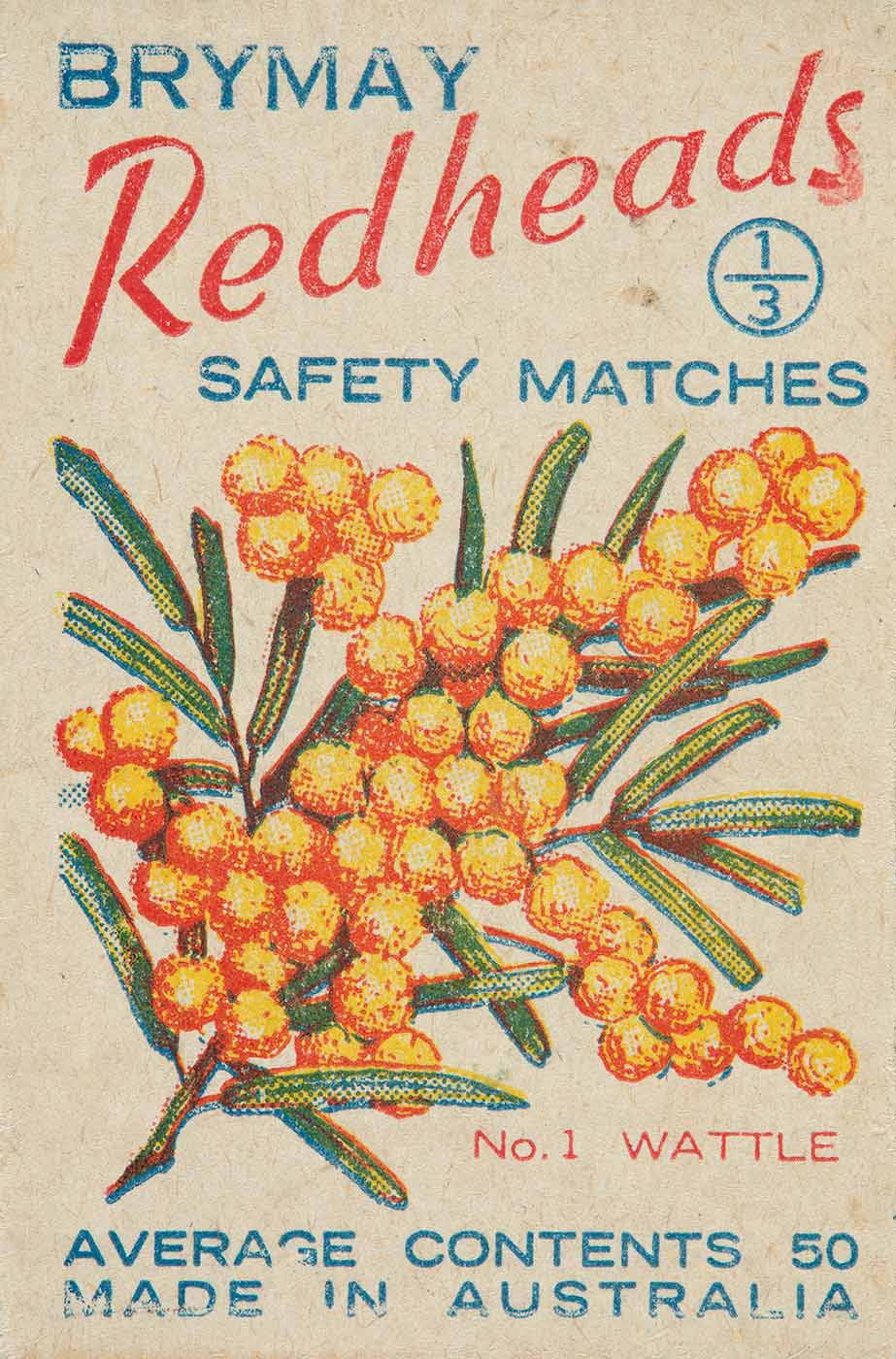 The first Wattle Day was held on 1 September 1910 in Sydney, Melbourne and Adelaide. Over the next few years there was a push to extend celebrations across the country.
In 1913 wattle was represented on the Commonwealth coat of arms and the first wattle blossom stamp was issued in December of the same year.
During the First World War sprigs of wattle were sent in letters from family to soldiers on the front lines, and wattle was sold on street corners to raise funds for the war effort.
A Little Sprig of Wattle by AH Scorr, 1916, 4th Battery, AFA:
My mother's letter came today,
And now my thoughts are far away,
For in between its pages lay
A little sprig of wattle.

'The old home now looks at its best,'
The message ran; 'the country's dressed
In spring's gay cloak, and I have pressed
A little sprig of wattle.'

I almost see that glimpse of spring:
The very air here seems to ring
With joyful notes of birds that sing
Among the sprigs of wattle.

The old home snug amidst the pines.
The trickling creek that twists and twines
Round tall gum roots and undermines,
Is all ablaze with wattle.
Australia's national floral emblem
By the Second World War wattle was no longer being widely used as a symbol of Australia, and Wattle Day all but disappeared.
Calls to make wattle a national floral emblem didn't re-enter the national consciousness until the 1980s.
In 1988 golden wattle was named as Australia's national floral emblem, and in 1992 a national Wattle Day was finally re-established on 1 September.
Wattle in the Museum's collection
The Museum's collection includes a wonderful array of objects made from wattle that display its distinctive blooms, including pieces from Dawn Waterhouse's personal collection.
Indigenous communities have used wattle for thousands of years as food, fuel, medicine and to make objects such as spears, dilly bags and boomerangs.
In the 19th and 20th centuries it has adorned everything from coins and medals to fine bone china, matchboxes, postcards and works of art.
Perhaps CJ Dennis expressed the appeal of wattle best:
Shy gold begins to peep through the sombre green — the wattle's wedding dress — and Spring is near. Then suddenly it seems, one golden morning, the Bush awakes a living thing. Flowers bloom, birds sing, and all the world puts on its gayest dress to greet the laughing Spring.
Wattle Day at the Museum
To mark Wattle Day 2020 the Museum displayed Sir William Dargie's magnificent 1954 portrait of Queen Elizabeth II wearing a dress embroidered with sprays of wattle. The work hung in the Friends Lounge from 29 August.
Return to

Top