The National Museum of Australia recently had the pleasure of hosting two cultural workers from Gwoonwardu Mia Gascoyne Aboriginal Heritage and Cultural Centre in Carnarvon Western Australia.
As participants of the 2021 WA Museum Boola Bardip's Emerging Curators Program, Yinggarda and Wadjarri woman Toni Roe (Operations Manager, Engagements and Events) and Whadjuk and Balladong Noongar woman Norma Lee (Engagement Assistant), joined the National Museum team for a 2-week professional development residency which included engagements with 8 Museum departments, and with our partner cultural institutions.
This program was established by the WA Museum Boola Bardip in 2011 to develop collaborative partnerships with Western Australian First Nation's professionals and organisations.
The program provides hands-on learning experiences and professional support to cultural workers, strengthening cultural development opportunities for local projects that are grounded in community. It is one of several ongoing partnership projects between the 2 museums.
Toni said:
This residency gave Norma and I a great project to work on; we are interviewing 5 elders from each of the 5 language groups. We are going to curate an exhibition out of it, with help of designer Scott Watson. Watch this space!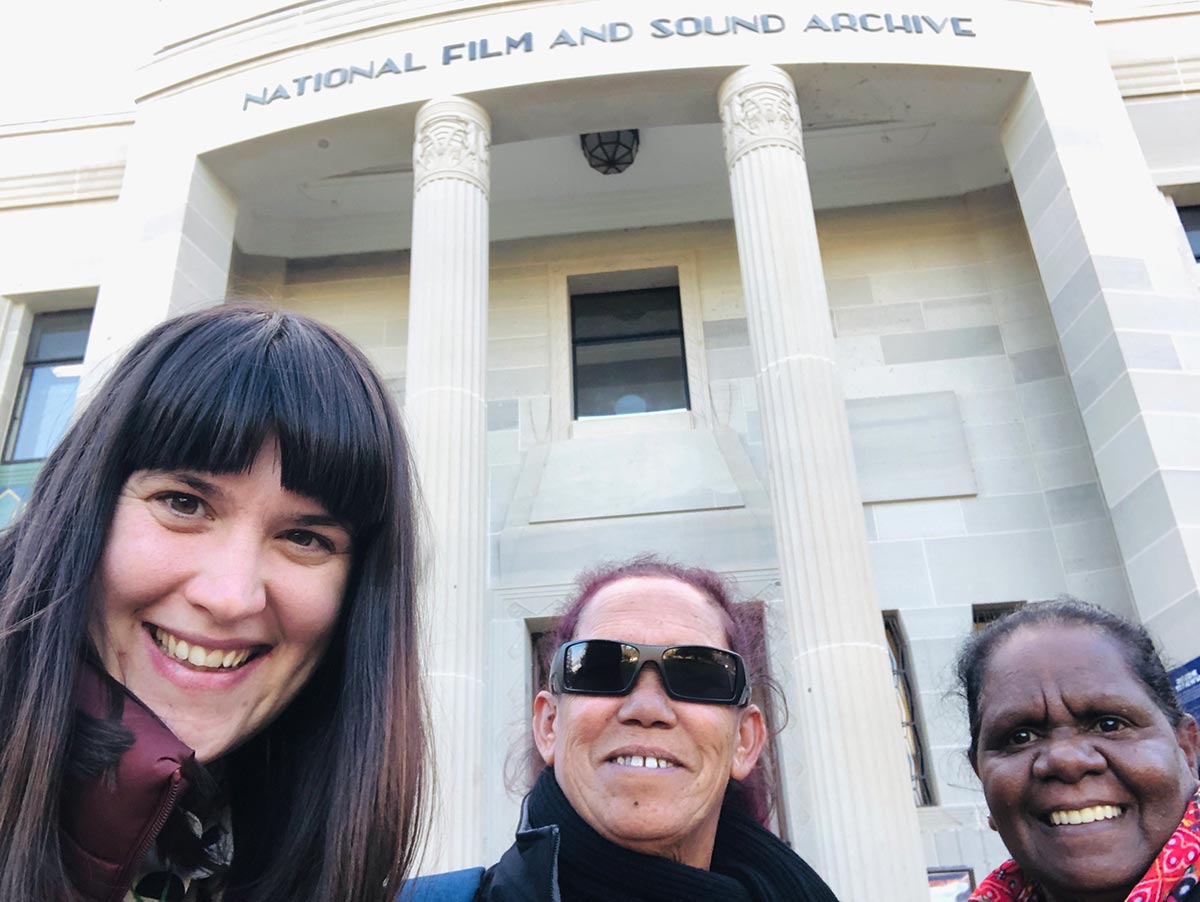 Toni and Norma will hold an oral history exhibition in the form of a yarning circle inside the visitor's centre at Gwoonwardu Mia.
They are recording oral histories, portraits and stories around the theme of 'childhood experience', as shared by 5 elders representing each language group in the Gascoyne region: Yinggarda, Bayungu, Malgana, Thadgari and Thalanyji.
They will also be including young people's experiences and creating a living, intergenerational digital archive for future generations.
During the emerging curators' stay in Canberra, the Museum supported their research and project development. Toni and Norma also developed networks as well as curatorial, educational and conservation practices to use on their return to Gwoonwardu Mia.
Norma said:
My greatest takeaway learning was when we went to AIATSIS and were shown how to look up histories of our own Country and language groups, family groups and so forth. Now I can look up into further family histories of my ancestors. Soon I would love to tell my children and my grandchildren stories and history of our family.
Toni reflected that the National Museum's Welcome to Country 'was an impactful moment' during their stay, but the most rewarding moment was a welcome in language by Nambri-Ngunnawal custodian Paul House.
Toni said:
Every single day was as amazing as the next. It taught me a lot on how to become an excellent curator. Especially talking with Shona Coyne, who was also once an emerging curator … I've made lifelong friends during this program.
Paul House's didjeridu
A wooden didjeridu that is tapered with one end wider than the other. The didjeridu is painted in three separate sections. All the sections feature dot paintings on a black background with cream, yellow, orange, green and blue dots. The section in the centre of the instrument features a painting of a lizard. The entire length of...
Return to

Top