Rome: City and Empire was an exhibition from the British Museum that captured the grandeur of the vast empire of ancient Rome and shared stories of everyday life, worship, war, glory and death, through more than 200 beautiful objects.
Highlights included a gold and jasper sealstone ring depicting Mark Antony, an ancient carved marble head of a woman resembling Cleopatra and a Pompeii fresco.
Rome: City and Empire was previously on show at the National Museum of Australia from 21 September 2018 to 3 February 2019.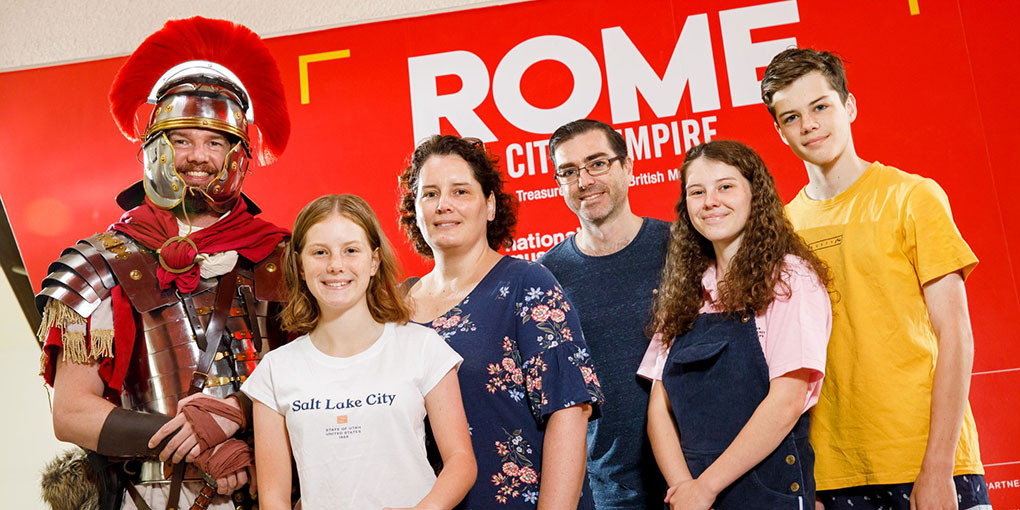 Celebrating 100,000 visits to Rome: City and Empire.
Rome: City and Empire audio series
Listen to our Rome exhibition audio tours, an ABC RN conversation with Richard Fidler and talks with Roman experts including curators, J Patrick Greene and Elizabeth Minchin.
Rome catalogue
A must-have memento featuring all of the British Museum objects on show in Canberra for Rome: City and Empire plus an exclusive chapter about the influence of Ancient Rome on contemporary Australia.
The presentation of this exhibition was a collaboration between the British Museum and the National Museum of Australia. Images © The Trustees of the British Museum, 2018. All rights reserved
Return to

Top