The cameras used by Willie Phua to film the Vietnam War and other key events seen on Australian television were part of the Capturing Asia: Willie Phua, News Cameraman display.
Capturing Asia was previously on show at the National Museum of Australia from May to October 2016.
From the early 1960s until 1993 many pivotal events were filmed for Australian television by Singaporean news cameraman Willie Phua.
Phua's story is a testament to the enduring relations between Australia and Asia, and his cameras are a powerful reminder of how important the televised image was in acquainting Australian audiences with the complexities of their region.
Born in 1928 on Hainan Island, China, Willie Phua was five years old when he arrived in Singapore with his parents, who were seeking a better life in the British colony. During the Japanese occupation, the young Phua traded cigarettes and sold food to Australian prisoners of war.
Phua honed his filmmaking skills while working as a sales assistant with the Singapore Photo Company after the Second World War. He was introduced to news cinematography in the early 1960s when he filmed a large fire on a squatter's estate for Radio Television Singapore. Phua quickly established a reputation for accurate and daring film of local and regional events.
Phua took on assignments for the British Commonwealth International Newsfilm Agency, known as Visnews, and the Australian Broadcasting Commission (ABC). His relationship with the ABC lasted over three decades.
He worked with Australian foreign correspondents throughout Asia, recording tumultuous race riots in Singapore and Malaysia, genocide in East Pakistan, bloody coups in Thailand, the overthrow of the Marcos regime in the Philippines, and conflict in Vietnam, Afghanistan, Malaysia and Indonesia.
Peter Munckton, ABC correspondent:
He taught us civility, diplomacy, a touch of humility and to accept that other people had to retain face. In other words, the essentials for covering the region.
In the early 1980s Phua was the ABC's only permanent cameraman in Asia. He had already attained legendary status and was renowned for his professionalism, bravery and his sense of humour. His personal rapport with Asian leaders also allowed access and opportunities for the many young and inexperienced Australian reporters he worked with during his career.
Phua's calm, determined manner smoothed the way for many inexperienced reporters who struggled to navigate the complex social and cultural protocols of the region. Known to many correspondents as 'Uncle Willie', Phua has been a generous mentor to a generation of reporters and filmmakers.
Paul Lockyer, ABC correspondent:
A gifted cinematographer ... steeped in the history of his working environment and all its sensitivities, willingly moulding and protecting a string of young, ambitious Australians on their foreign assignments.
Phua had an uncanny ability to be in the right place at the right time to capture moments that told a much bigger story. He was one of the few television camera operators to film the so-called 'Tank Man', the young protester who briefly held back a column of Chinese tanks near Tiananmen Square in Beijing in 1989. The image came to symbolise the uprising and was picked up by media outlets around the world.
Phua retired following a strenuous assignment on Mount Fuji for ABC Tokyo in 1993, when he was unable to carry heavy camera gear. In 1996 Phua received an Honorary Medal of the Order of Australia for his services to Australian broadcasting.
Citation for Willie Phua's Honorary Medal of the Order of Australia, awarded in 1996:
Mr Phua's camera work has been responsible for Australians seeing all aspects of life in Asia, thus stimulating Australian interest in the region.
In 2016 Willie Phua was retired and lived in Singapore with his wife, Cindy.
Acknowledgements
This pop-up display was the first collaborative project between the National Museum of Australia and the National Heritage Board of Singapore. Willie Phua's cameras were on loan from the National Museum of Singapore. The program 'Legacy of a news cameraman' was developed in partnership with the National Museum of Singapore.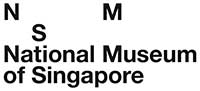 The National Museum of Australia and the National Museum of Singapore collaboration was supported by the Australian Government through the Australia-ASEAN Council of the Department of Foreign Affairs and Trade.

Return to

Top