4 May 2023
Dr Trinca announces departure after 10 years
The National Museum of Australia's Council has commended the work of Director Dr Mathew Trinca AM who has announced he will step down in early 2024, after 10 years at the helm.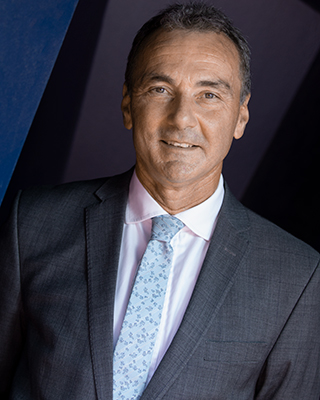 Dr Trinca has announced he will not seek reappointment for a third term at the National Museum in Canberra, to allow for renewal of the organisation.
The development follows a major federal government pre-budget announcement of additional funding for the country's national institutions, including an extra $78 million for the National Museum.
On behalf of the Council, National Museum Chair Ben Maguire commended Dr Trinca for a decade of accomplishment.
'On behalf of the Council I'd like to thank Dr Trinca for his passion and commitment to the National Museum – his vision and leadership have taken the organisation to new heights,' said Mr Maguire.
'Dr Trinca's stewardship has been critical to not only growing the Museum's visitor numbers and expanding its domestic and international program, but also to successfully shepherding the institution through some difficult economic and social challenges, including COVID-19 closures.
'The Council thanks Dr Trinca for his leadership and wishes him and his family every success in the future'.
After starting as a senior curator at the Museum in 2003, Dr Trinca was appointed as director in 2014. February 2024 will mark the end of his second 5-year term.
Under his tenure, the organisation's visitor numbers have grown significantly, the Museum launched the award-winning Australia's Defining Moments Digital Classroom – and in 2022 the organisation opened the new Tim and Gina Fairfax Discovery Centre and the Great Southern Land environmental gallery – the biggest redevelopment since the Museum opened its doors at Acton in 2001.
Over the past decade the Museum also developed a series of ground-breaking exhibitions including Encounters (2015), Endeavour Voyage (2020) and Songlines: Tracking the Seven Sisters (now running at Musee du Quai Branly in Paris) and brought major international exhibitions to Australia as part of partnerships with the British Museum, the Vatican, the Sharjah Museum of Islamic Civilization, the National Art Museum of China, the National Museum of China and the National Museum of Singapore.
Dr Trinca thanked the government for its pre-budget funding announcement and said he was grateful for the experience at the National Museum.
'I'd like to thank the government, Council and Museum staff for their support over the last 10 years – it has been an honour to serve the Australian people by bringing national stories to life and exploring what it means to live in this country,' said Dr Trinca. 'I look forward to seeing the next chapter in the Museum's work and will work hard over the next six months to prepare the ground for my successor'.
The Museum's Council and the federal government hope to choose the next director by the end of this year.
Media contact: Diana Streak 0409 888 983 or media@nma.gov.au
Return to

Top