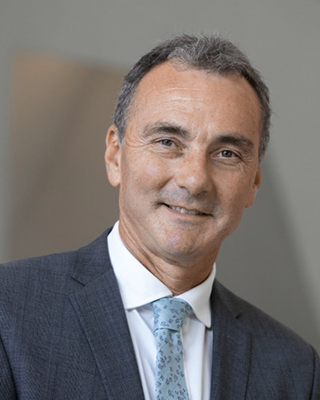 26 January 2020
The National Museum of Australia's director Dr Mathew Trinca has been made a Member of the Order of Australia (AM), for significant services to the museums and galleries sector.
After starting his career in Western Australia, Dr Trinca joined the National Museum in Canberra in 2003 where he served as Senior Curator and Assistant Director before being appointed as Director in 2014.
In 2018 he was reappointed for a second five-year term as Director.
Central to Dr Trinca's vision for the Museum is an institution that is strongly audience-focused and which shares the nation's story as widely as possible, in Australia and abroad.
Dr Trinca advocates close collaboration among institutions across the cultural sector and beyond and leads a Museum which works closely with Aboriginal and Torres Strait Islander communities to help facilitate First Australians telling their own stories, in their own way.
National Museum Council Chair, David Jones, congratulated Dr Trinca on the award, saying his vision has expanded the institution's depth and reach to the benefit of all Australians.
"The Order of Australia award is recognition of Dr Trinca's long-serving commitment to the cultural sector where he is an acknowledged leader — under his leadership the National Museum has won multiple awards for exhibitions including Songlines: Tracking the Seven Sisters (2018); and Encounters: Revealing stories of Aboriginal and Torres Strait Islander objects from the British Museum (2016)," said Mr Jones.
"Internationally, the Museum has successfully delivered an ambitious program in China and beyond and embraced digital technology to take the Australian story to new audiences — I congratulate Dr Trinca on this highly deserved award," said Mr Jones.
Dr Trinca joined the National Museum after working as a history curator and manager of the MuseumLink program at the Western Australian Museum, in Perth.
In 2006 Dr Trinca was appointed as the Museum's Assistant Director, Collections, Content and Exhibitions. Dr Trinca has a PhD in history from the University of Sydney and is a graduate of the University of Western Australia. Dr Trinca is also the co-chair of the Australia-Singapore Arts Group and is chair of the International Council of Museums (ICOM) Australia.
Media contact Tracy Sutherland, 02 6208 5338 | 0438 620 710 or media@nma.gov.au
Return to

Top