Create your own Roman soldier's helmet inspired by the Rome: City and Empire exhibition at the National Museum of Australia.
How to make a Roman soldier's helmet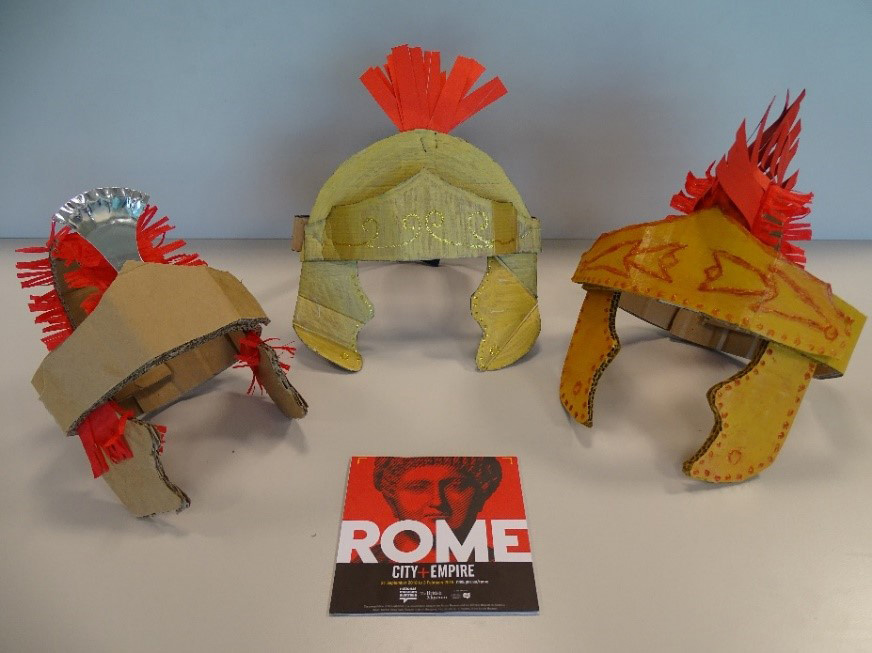 A typical Roman helmet was called a galea. Some galea were topped with a crest, which could be made of horsehair and was sometimes dyed red.
In the Roman army, you were given a rank, such as centurion, standard-bearer, legionary or cavalry trooper. To join you had to be at least 18 years old.
At its peak, the Roman army numbered almost 450,000 men. If you survived 25 years in the army, you would gain Roman citizenship, which came with lots of benefits.
The Romans ruled over parts of Europe, Africa and Asia for nearly 2000 years and created great cities and a vast empire.
Return to

Top