Help create a soundscape to the Garden of Australian Dreams
Breathing Space by Genevieve Lacey is a new sound installation for the Garden of Australian Dreams. The oasis of quiet reverberations reveals the calls, tremulations and deep stirrings of country.
Your donation will support the National Museum of Australia and the composition and installation of Breathing Space. Donations over $2 are tax deductible.
Breathing Space is made with many collaborators, including musicians playing or singing newly composed material and a chorus of female voices speaking the powerful words of Waanyi Nation writer Alexis Wright.
It will fill the garden with choruses of frogs and cicadas, and ethereal instrumental and vocal phrases. This will be an ever-changing soundscape where no two days are the same – inviting visitors to come back again and again to hear the seasonal variations.
Six areas will pulse with human and other-than-human sounds emanating from motion-activated speakers embedded in paths and walls. In the garden's central field, all the vibrations converge and disperse in undulating drifts of sound that resonate the stories of Australia.
National Museum Director, Dr Mathew Trinca:
This innovative sound installation will transform the Garden of Australian Dreams, bringing music, language and the sounds of country into our central garden space. Breathing Space will strengthen the connections between the natural and the built, people and place, listening and learning.
About the artist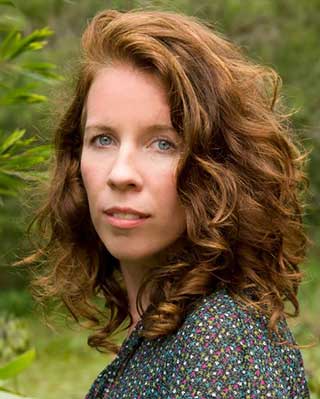 Genevieve Lacey
Genevieve Lacey is an Australian composer and recorder virtuoso who connects people and ideas through sound. Her poetic, musical works and performances are experienced worldwide in concert halls and theatres, as public art and in the digital realm.
All donors to the Summer Appeal will be acknowledged on the National Museum of Australia website.
Donations over $50 will be acknowledged in The Museum magazine and Museum Highlights publications. Donors who contribute $1,000 or more will become Patrons of the Museum and will be acknowledged in the annual report.
Donors may choose to remain anonymous.
Return to

Top