Help us acquire a piece of Australian history
The Australian Colonial Billiard Table and scoreboard are masterpieces of late 19th-century Australian design. Created in the 1880s to showcase Australian craftsmanship to the world, they reveal a unique colonial view of Australian life.
Until recently these objects were held in private hands in the United States. Your donation will help the National Museum of Australia acquire the billiard table and scoreboard for our National Historical Collection.
Australian carving and furniture making
The Australian Colonial Billiard Table is an extraordinary example of Australian carving and furniture making.
Benjamin Hulbert, a Sydney-based billiard table maker built the Tasmanian blackwood table in 1884–85 for display at the Colonial and Indian Exhibition in London in 1886. He employed master carver George Billyeald to decorate the table with 10 ornate figurative panels and other design elements.
Australian historical themes
The panels depict popular Australian themes of the time, including life on the goldfields, exploration, the discovery of William Buckley, the story of lost children in the bush, and the conflict between settlers and First Nations peoples.
National Museum of Australia Senior Curator, Dr Ian Coates:
Billyeald's dramatic carvings change our understanding of how Australians viewed their world in the 1880s. The explicit images of conflict between settlers and First Nations peoples stand in sharp contrast to the later silence about this crucial aspect of our nation's shared history.
Explore the intricate carvings
The high relief carvings also feature the New South Wales colonial emblem, the crest of the Prince of Wales, and a range of Australian flora and fauna, including kookaburras, snakes, kangaroos and dingoes. The scoreboard is similarly decorated with floral motifs.
Bringing Australia to the world
The Australian Colonial Billiard Table and scoreboard are well travelled. On completion in 1885, the table and scoreboard toured to the United Kingdom, France and the United States.
It is believed that while in London they made an appearance at Buckingham Palace, where the table was admired by Queen Victoria and used by billiards enthusiast Prince Albert, the Prince of Wales.
Closer to home, the table spent time at the Commercial Hotel in Milton, New South Wales, before going on tour to New Zealand. Most recently it was owned by a private collection in the United States.
All donors to the 2022 Annual Appeal will be acknowledged on the National Museum of Australia website.
Donations over $50 will be acknowledged in The Museum magazine and Museum Highlights publications. Donors who contribute $1,000 or more will become Patrons of the Museum and will also be acknowledged in the Annual Report.
Donors may choose to remain anonymous.
We would like to thank and acknowledge our donors to the Annual Appeal 2022, including those who would like to remain anonymous.
Donors $10,000+: The Pratt Foundation
Donors $1,000–$9,999: Dr Marion Amies, Marc Besen AC, Graeme and Linda Beveridge, Dr Patricia Clarke, Joanne Daly, Sarah Davies AM, Haydn Daw and Susan Daw OAM, Sue Dyer and Dr Stephen Dyer, Marilyn Jessop, Colin Macdonald, Professor Ingrid Moses AO, Professor Robert Shanks, Julie White, Louise Willey, David Williams
Donors $50–$999: Jing Ai, Robin Anderson, Anna-Rosa Baker, Sarah Brasch, Shane Browne, Dr Geoffrey Burkhardt, Professor Stewart Campbell, Christine Clark, Elizabeth Cowan, Cathy Crompton, Anne Fletcher, Linda Freasier, Margo Geering, Elizabeth Grant AM, John Gray, Tom and Rosemary Halstead, Malcolm Harrild, Helen Harvie, Rohan Haslam, Heather Henderson, Louise Hodgman, Gary Humphries, Jennifer and Eric Hunter, Dr Joseph Johnson OAM and Madeleine Johnson, Patricia Kneebone, Marion Kossatz, Geraldine and Edward Kruger, Rob Lundie, Maria Magda Damo, Dr Marian Simpson, Diana Mashford, Doris McCauley, Anne Melson, Eveline Milne, John Morland, Jenny Myers, Constantinos Nikias OAM, Janet O'Dell-Teys, Brett Odgers, Luke Olive, Margaret Pender, Michael Protopsaltis, Tony and Kaye Purnell, Lesley Riley, Alan and Helen Rose, Jennifer Rowland, William Ruse, Geoffrey Rutledge, Horace and Anastasia Saducas, Judith Shelley, Dr Marian Simpson, Anthony Skalkos, Wendy Smith, Helene Stead, Helen Todd, Linnett Turner, Jenny Tyrrell, Gabrielle Watt, Moh Yan Yang
The Australian Colonial Billiard Table and scoreboard were purchased with the support of the Australian Government through the National Cultural Heritage Account. This grant program assists Australian cultural organisations to acquire significant cultural heritage objects.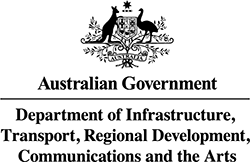 Contact us
Karen Pittar, Philanthropy Coordinator
Email development@nma.gov.au
Phone +61 2 6208 5373
National Museum of Australia, GPO Box 1901, Canberra ACT 2601
Subscribe to our eNews for more on the Museum's exhibitions and events
Return to

Top