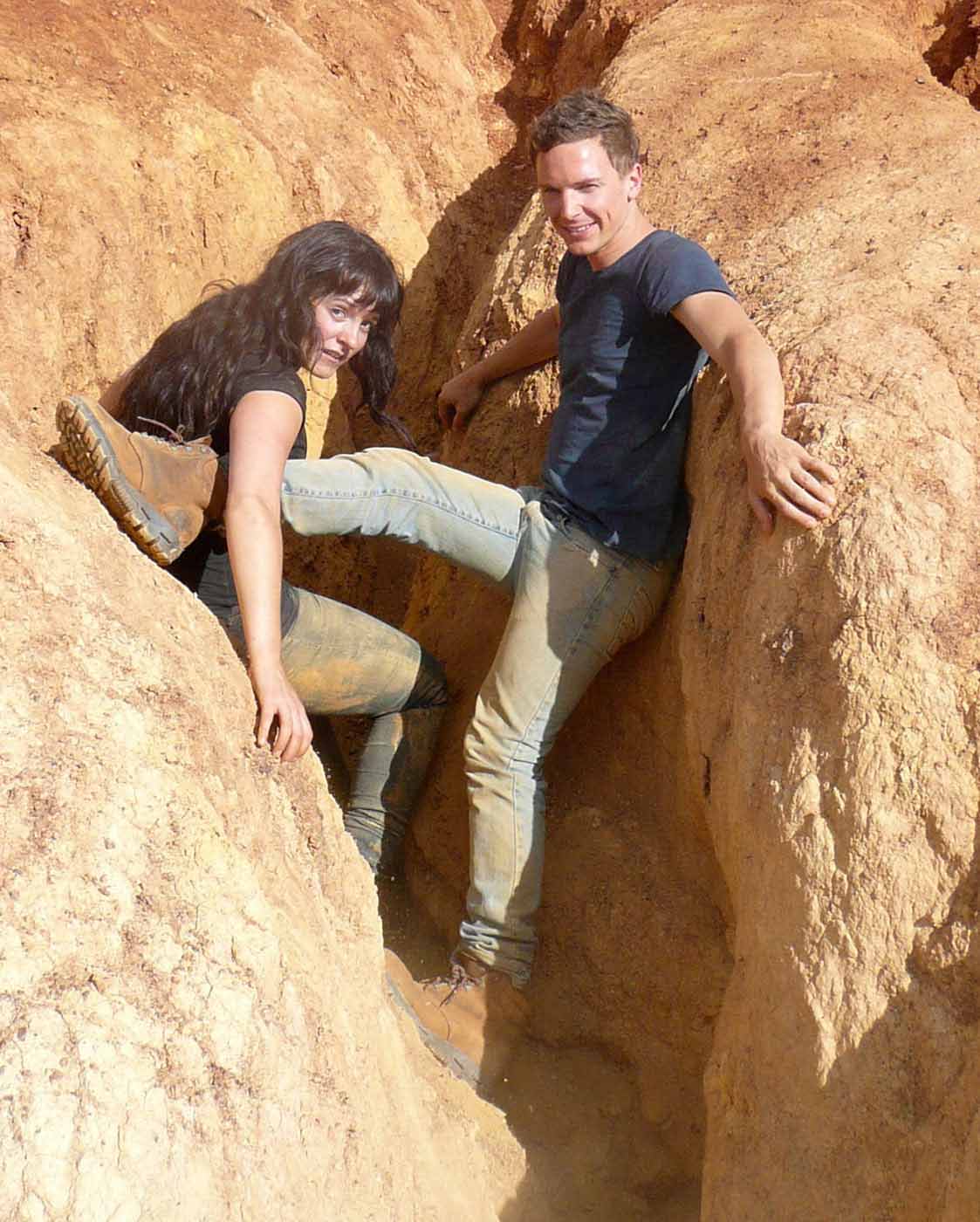 Laura Boynes
Laura Boynes studied at the Western Australia Academy of Performing Arts and completed her honours degree with LINK Dance Company in 2007. In 2008 she took up residency in New York with Cadi McCarthy and Company.
Laura was invited to work with UK film maker David Hinton for a Screen Dance Laboratory at Critical Path in Sydney in 2008. Her films have been shown in the Reeldance Western Australia, Electrofringe Sydney and Cinedans Amsterdam.
James Shannon
James Shannon started dance at the Canberra Dance Development Centre and Quantum Leap Youth Choreographic Ensemble in 2001. In 2007 James joined Tasdance and has since toured works nationally and internationally.
He was nominated as 'Dancer to Watch' in the 2007 Dance Australia Critics Choice and was recently the recipient of the Tasmanian youth arts award for professional development.
Commissioned by the Australian National University for Violent Ends, Water/Marks is a dance film that combines contemporary dance with environmental concepts. Man-made lines upon the ground, dancer's bodies sliding down an eroded gully, markings and memories of water and where it was once contained — filmed in Central Western New South Wales, Water/Marks explores the anxieties of drought, erosion and footprints marking the landscape. Having grown up on the land, environmental issues have been very prominent in Laura's life.
Explore more on Violent Ends
Return to

Top