This sword was presented to Sergeant Arthur Steele by grateful citizens following the capture of Australia's most famous bushranger, Ned Kelly.
During the siege at Glenrowan in June 1880, the Kelly Gang all wore armour to protect themselves. It was Sergeant Steele who found a way around Ned's armour by shooting the bushranger in the legs.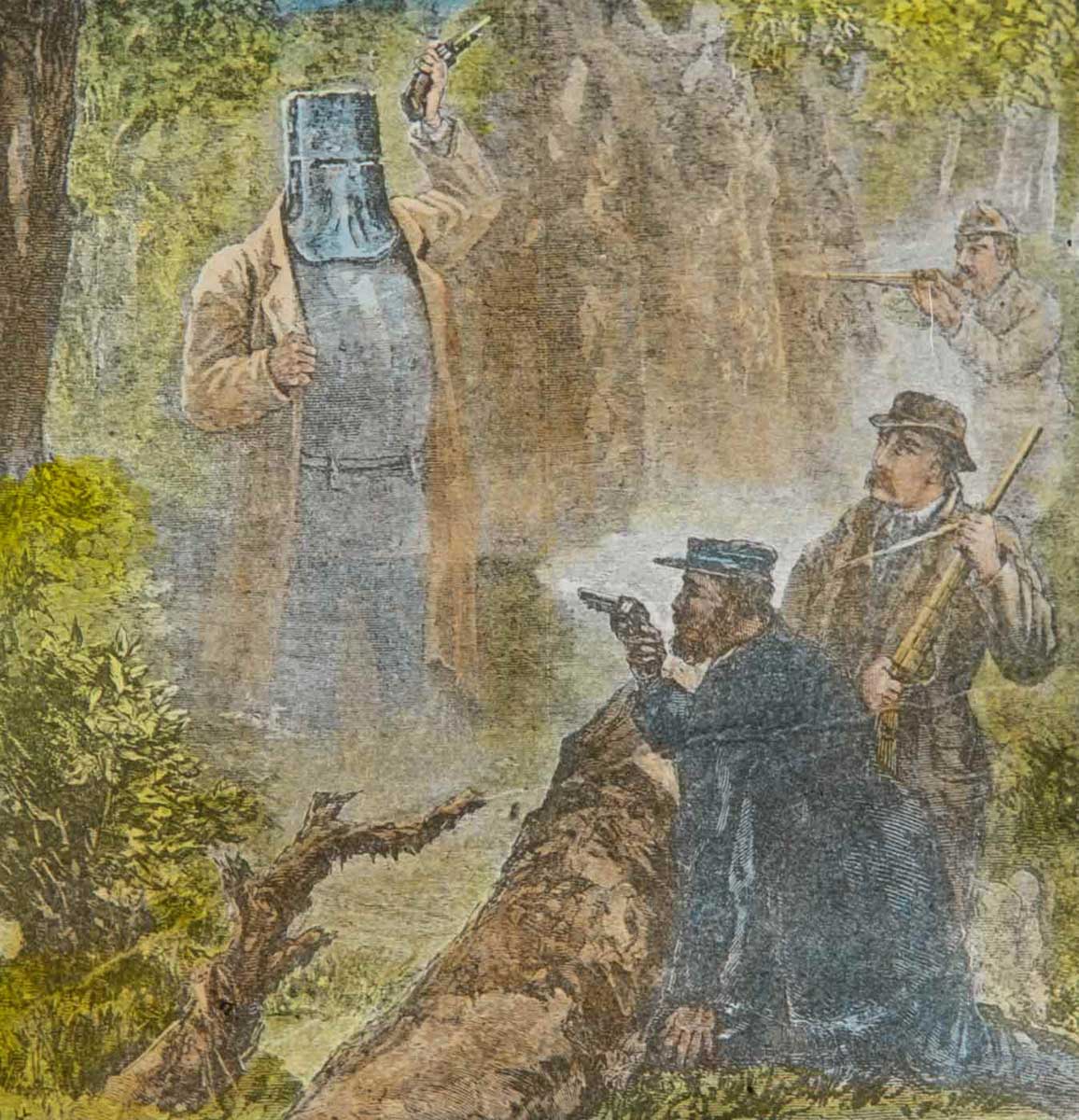 Steele was seen as a hero by the squatters but others disagreed. During the siege at Ann Jones' Glenrowan Inn, Steele shot at Michael Reardon who carried the shotgun pellet in his body until he died in his 80s.
Once Kelly was captured and executed the members of the Moyhu Stock Protection Society rewarded Steele by presenting him the sword. It is inscribed:
Presented to Sergeant Steele, Victoria Police by the Moyhu Stock Protection Society as a testimony of the high esteem they entertain of his public services during the recent outbreak. Wangaratta 1880.
History of the sword
The sword is of the type used in the colonies by officers of the Royal Artillery. It was decoratively etched by a leading Melbourne gunsmith, JW Rosier, whose name is on the sword. Rosier had supplied arms to the Victoria Police, including during the campaign against the Kellys.
Some time after Sergeant Steele's death in 1914, the sword was taken to England. It returned to Australia with a private collector in the 1970s and was displayed at the Old Melbourne Gaol in 2001–02.
The Museum's collection includes a lantern slide showing Sergeant Steele. The lantern slides also depict Ned Kelly, his gang and the siege at Glenrowan.
Return to

Top