A silver snuffbox presented to New South Wales Governor Philip Gidley King in 1801 has connections to key colonial people and places.
National Museum staff and decorative arts experts researched the history of the piece, after it was bought at auction. Curator Rebecca Nason said consultants and the Museum's conservation team were working to establish the origins of the snuffbox.
Whatever the results, the snuffbox has strong connections with some of the key players in the early colony of New South Wales.
The oval box is engraved with the initials 'PGK'. The underside of the lid is inscribed: 'Lt. Grant to Governor King June 4 1801.' King arrived in Port Jackson with the First Fleet in 1788 and was governor of New South Wales from 1800 until 1806, when he was succeeded by Captain William Bligh.
Connections to early Australian colonial characters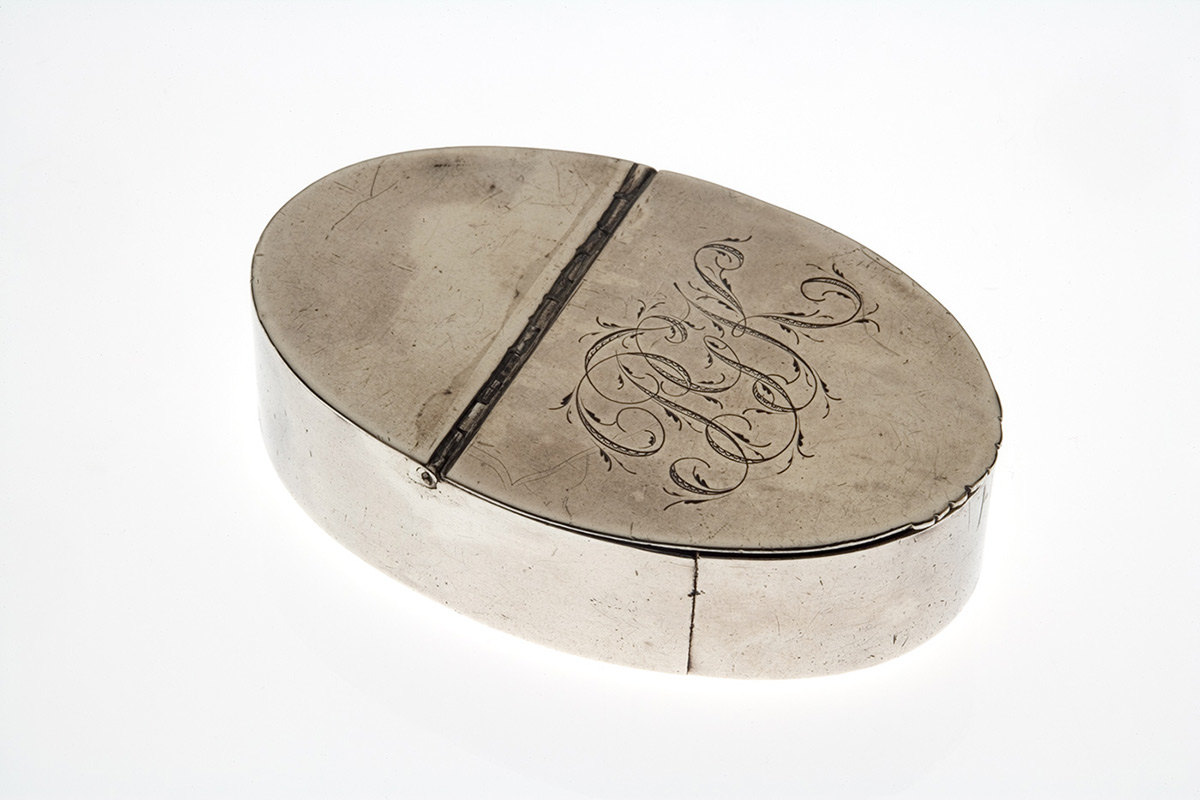 'It's a tiny object with so many stories packed into it,' Nason said. 'It has connections to many significant people and important events in our history'.
King had links to explorer Matthew Flinders, pastoralist John Macarthur and naturalist Joseph Banks.
King received the snuffbox from Grant to mark King George III's birthday, 4 June 1801. Three weeks after the birthday, Grant returned from an exploratory voyage to the Bass Strait.
One source suggests that although Grant was an excellent seaman, he was conscious of his lack of nautical surveying knowledge.
Nason said the snuffbox may have been presented to King in appreciation for his patronage – or perhaps Grant was trying to maintain favour with the governor.
Six days later Grant set out to explore the Hunter region, which led to the settlement of Newcastle. After returning from the Hunter, Grant sat on the bench for the trial of a naval officer accused of assaulting John Macarthur.
He published Narrative of a Voyage of Discovery in 1803 after his return to England.
Return to

Top