Nettie McColive created the Farm Life quilt in the 1930s while growing up on an isolated dairy farm in South Australia.
This quilt is one of three in the Nettie McColive collection. It measures 189 x 184 cm and is backed with a fine gingham material.
Born Minetta Huppatz, Nettie grew up on a farm 250 kilometres north of Adelaide and completed her schooling by correspondence. She collected quilt patterns from a weekly feature in the Adelaide Chronicle.
Farm Life was awarded first prize in the junior section of the 1932 Adelaide Show. Nettie, who was 17 at the time, won three pounds. Her mother won second prize in the general section.
The National Museum of Australia acquired McColive's quilts after her death in the late 1990s. The collection also includes certificates, photos and doilies.
Important domestic culture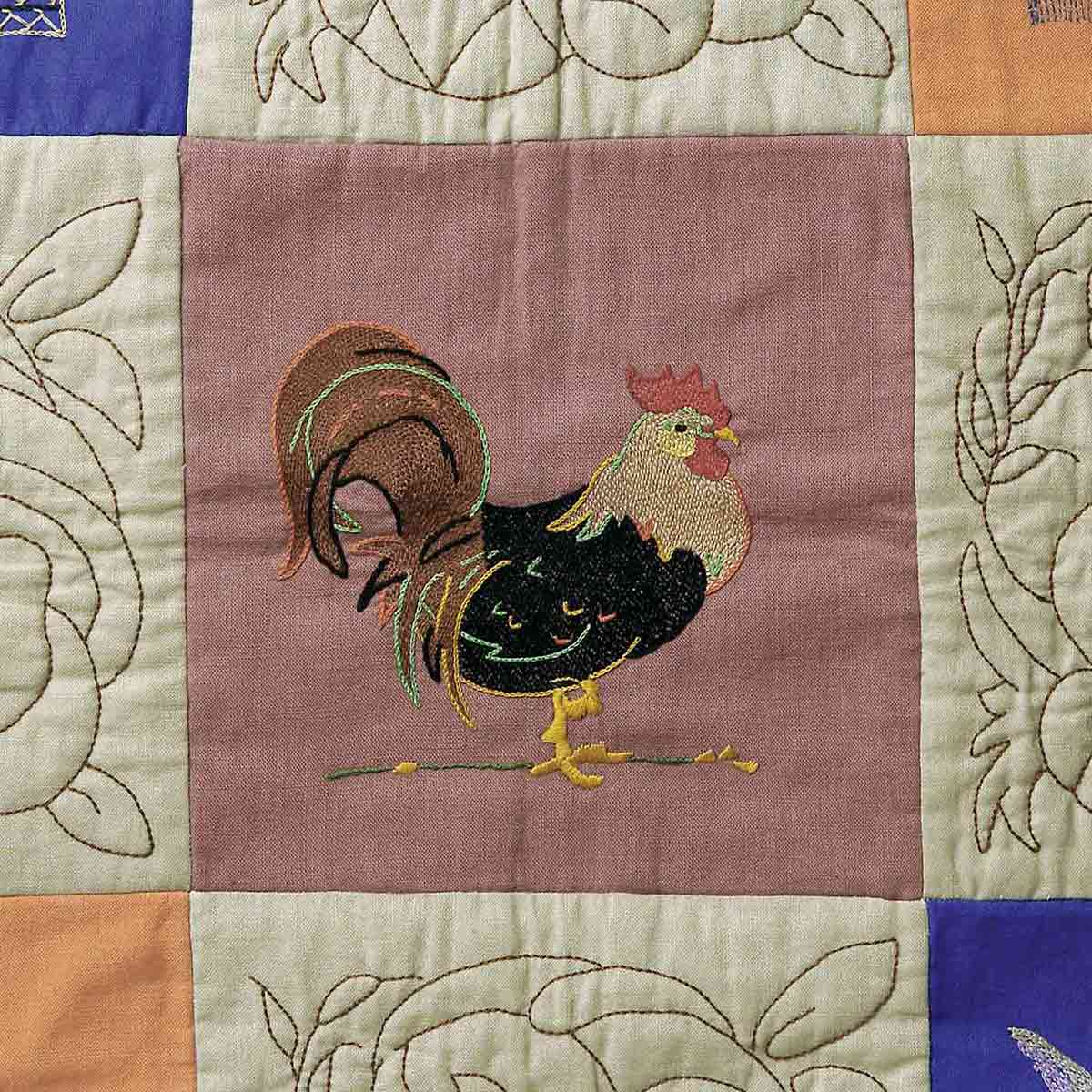 Needlework has been an important creative outlet for women throughout Australian history. This work has often been denigrated due to the gendered divide between high and low culture which regards domestic work as trivial, feminine and unworthy of the title 'art'.
A reassessment informed by womens' history and feminism has led to domestic needlework being acknowledged as more than simply functional labour. The social role of this type of work is now better appreciated, making it a vital aspect of domestic material culture.
The Nettie McColive collection helps to document issues such as women in rural Australia, quilting and needlework, education in the outback, community and commemorative quilting, shows and competitions.
McColive's work has featured in quilting books and various exhibitions.
Return to

Top