Among the most extraordinary objects on display in the Museum's Play exhibition are a collection of tiny yet beautifully handpainted coins created by a young girl, Diana Bates, growing up during the 1930s.
These are only a fraction of Diana's collection, which also includes handmade paper dolls, doilies and family photographs, and was recently donated to the National Historical Collection.
Hard times
Born in 1930, Diana Bates grew up with her elder brother Terry on a farm in Christmas Hills, north-east of Melbourne.
Times were tough for many families during the economic recession of the 1930s and the deprivation of the Second World War years.
Diana's mother, Eve, had a milliner job in Melbourne, while her father, Sid, laboured for 'susso' (government) payments on road projects. They sold flowers to make ends meet, and Eve made batches of sweets for Sid to sell door to door.
The family was distraught when their home and animals were destroyed by the Black Friday bushfire of 13 January 1939.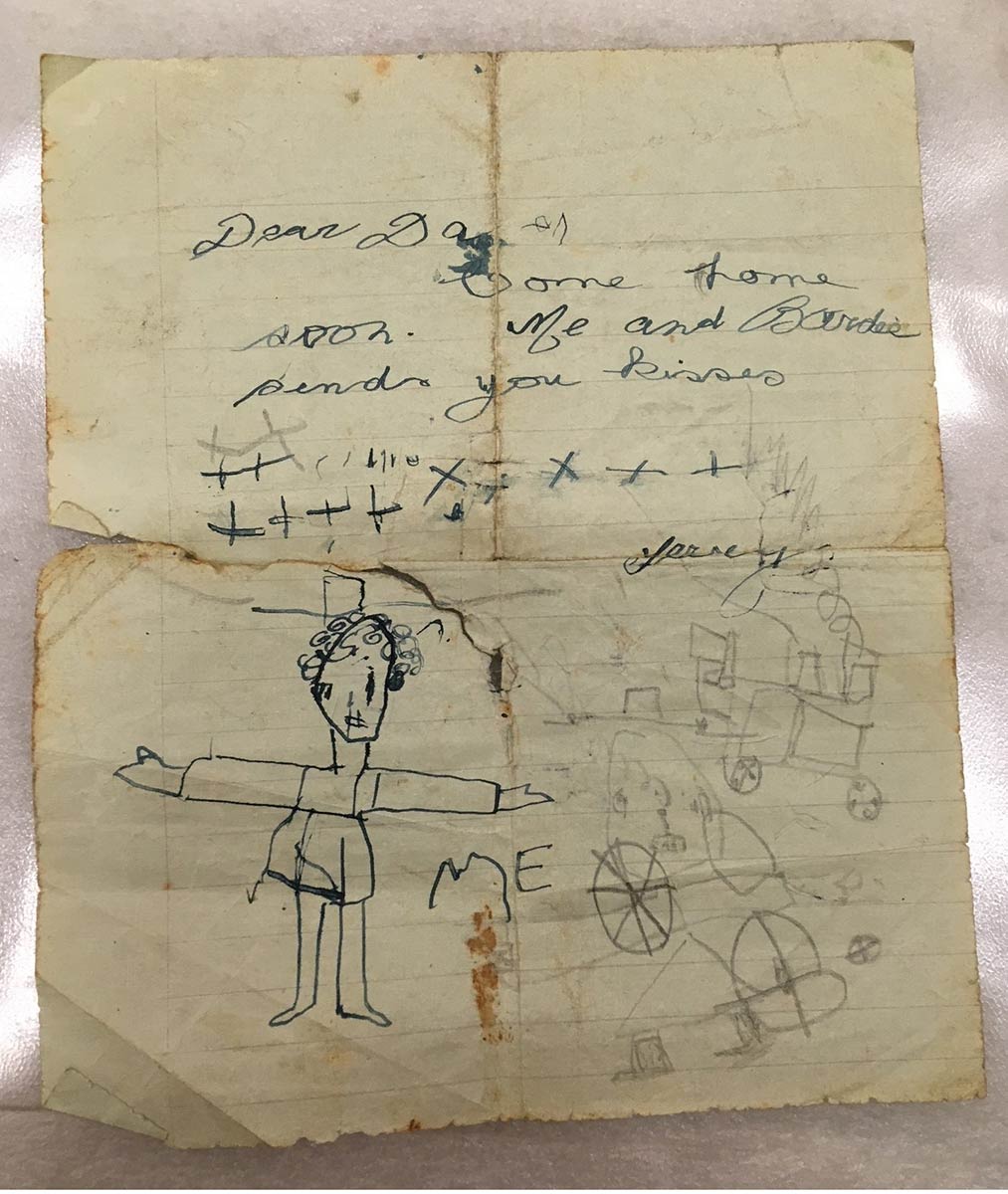 After the fire, Diana and Terry moved in with their grandparents, Annie and Charlie, at their nearby farm.
They missed their father terribly after he enlisted for war service later that year, not returning until 1944. These impoverished circumstances, combined with global upheavals, took an emotional toll.
Escaping their everyday existence, the Bates' devoted themselves to the creation of a magnificent imaginary kingdom that was under their control.
Nine-year-old Diana used a collection of old or defunct currency given by friends or relatives to create a glittering cast of royals, paupers, farmers and priestesses to inhabit their imaginary world.
Painted coins
After dark, when school and farm work was done, Diana painted coins by candlelight while listening to the radio for news bulletins from the front.
With a threadbare brush and household paints, including silvery rust inhibitor and white emulsion from her grandfather's shed, Diana repainted the monarch's profile or added an allegorical figure onto each coin.
Each character she brought to life was glamorous, groomed and sumptuously dressed. Fierce queens and ingénues were festooned with jewels and rosebuds. Princes and farmers sported ermine robes or lustrous moustaches.
An imaginary world
Pushing these coins back and forth across the table, Diana and Terry played by the light of a kerosene lamp. Inspired by their history books, they exchanged dialogue and acted out absorbing and otherworldly lives of drama, romance and intrigue.
As Diana later recalled, 'We evoked love and joy and laughter, and dark despair, in the lives of those who lived and moved and had their being in our enchanted cauldron of dreams.'
Return to

Top