The world finds the unique cultural heritage of Australia fascinating. The rich and remarkable story of the Aboriginal and Torres Strait Islander peoples of Australia has particular appeal.
The National Museum has an active international program and is committed to taking the Australian story to the world. We do this in the strong belief that our history should take its place in the shared global storytelling of humanity.
Through our international program we share the breadth and diversity of the human experience of our continent and its remarkable environments.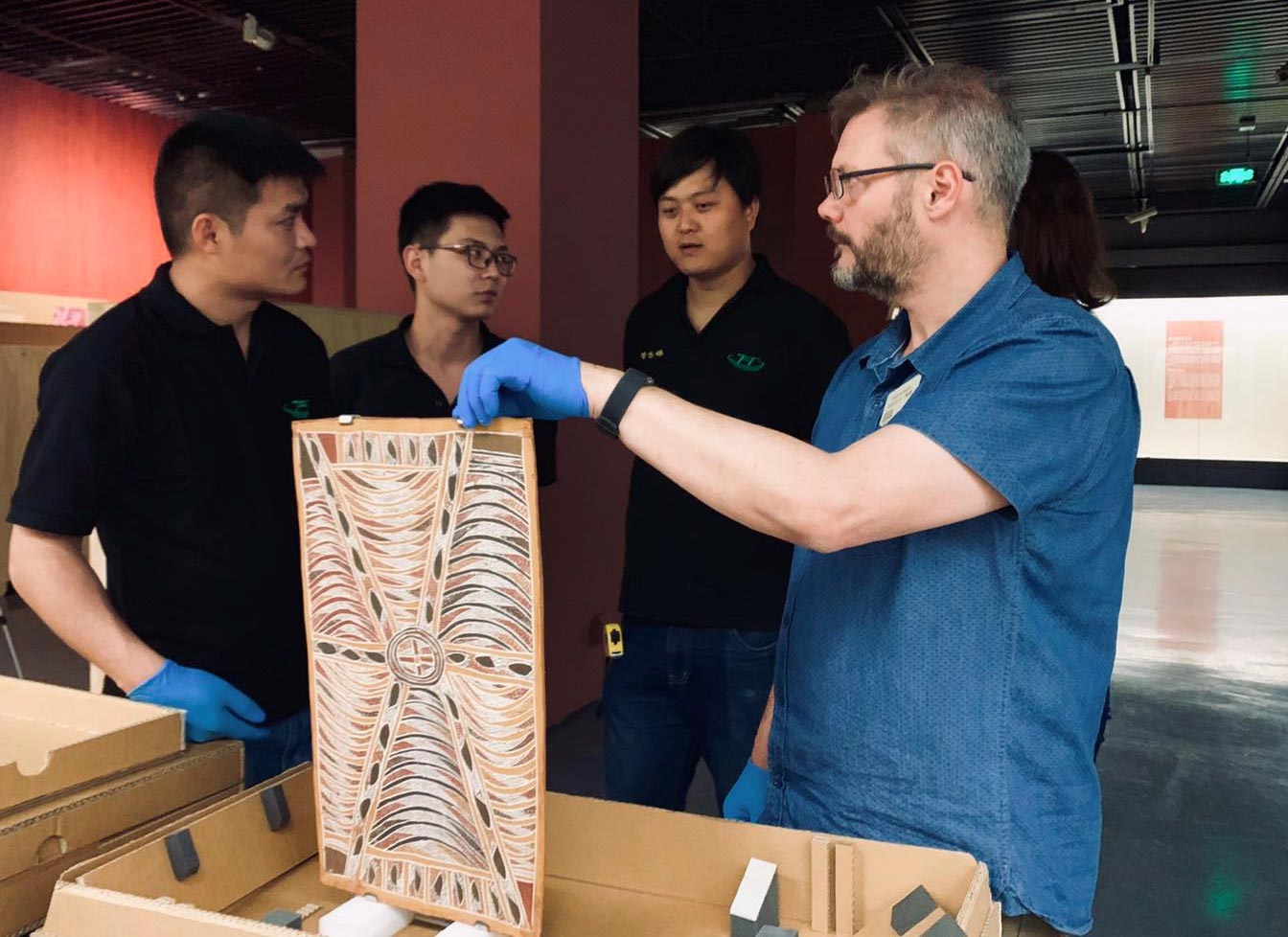 Since 2015 the Museum has instigated or collaborated on exhibitions and displays seen by millions of people in 50 nations.
This reaches from the United Kingdom and Belgium to China, Japan, Mexico, Singapore, the Federated States of Micronesia and beyond.
Old Masters
Over the past 18 months we have toured a major exhibition throughout mainland China and Taipei. Old Masters: Australia's Great Bark Artists features more than 150 precious bark paintings from Arnhem Land. These paintings are among the most important objects in the Museum's collection.
Closing at its final venue, the National Taiwan Museum, on 9 February 2020, this is the exhibition that John McDonald recently said in the Sydney Morning Herald, must be one of the most comprehensive Australian museum tours ever undertaken.
These blockbuster tours are major enterprises and present challenges and opportunities the likes of which many an Australian public servant has never faced before.
I have learnt much navigating the layers of bureaucracy of touring in China, about Chinese customs and differences in working culture and timelines.
In Australia it is standard to develop one to two major exhibitions per year. In China it is standard to develop more than 40 exhibitions per year. Our lead times are 12 months minimum; in China sometimes the lead time is as short as a week.
The differences in working together can be stark but the learnings can be profound.
Cultural exchange
Touring exhibitions overseas contributes to building a global network of museum professionals. Sharing the install and deinstall experience is a great relationship- and team-building activity. It provides opportunities for international engagement and cross-cultural exchange.
We can also share the Australian story with global audiences, extending our reach and finding new audiences. These new audiences are often people who may never travel to Australia.
It is also true that the international program is important because it builds trust. When we tell our story, and we are open about it, it builds a kind of deeper human relationship and responsibility. This trust is important in anything we might achieve in our relationships with the lives of others in our region and around the world.
So in the end, cultural exchange works, when such projects are done out of their intrinsic values, as much as their material ones.
Return to

Top