Actor and fundraiser for cancer research
2018 Australian of the Year | Victoria
When his big sister, Connie Johnson, was diagnosed with terminal breast cancer, Samuel Johnson promised to 'kick cancer to the kerb'.
In 2013 and 2014 the Gold Logie-winning actor raised $1.4 million for cancer research when he rode his unicycle around Australia. His charity, Love Your Sister, has now raised more than $7 million.
Samuel's unicycle 'trophy'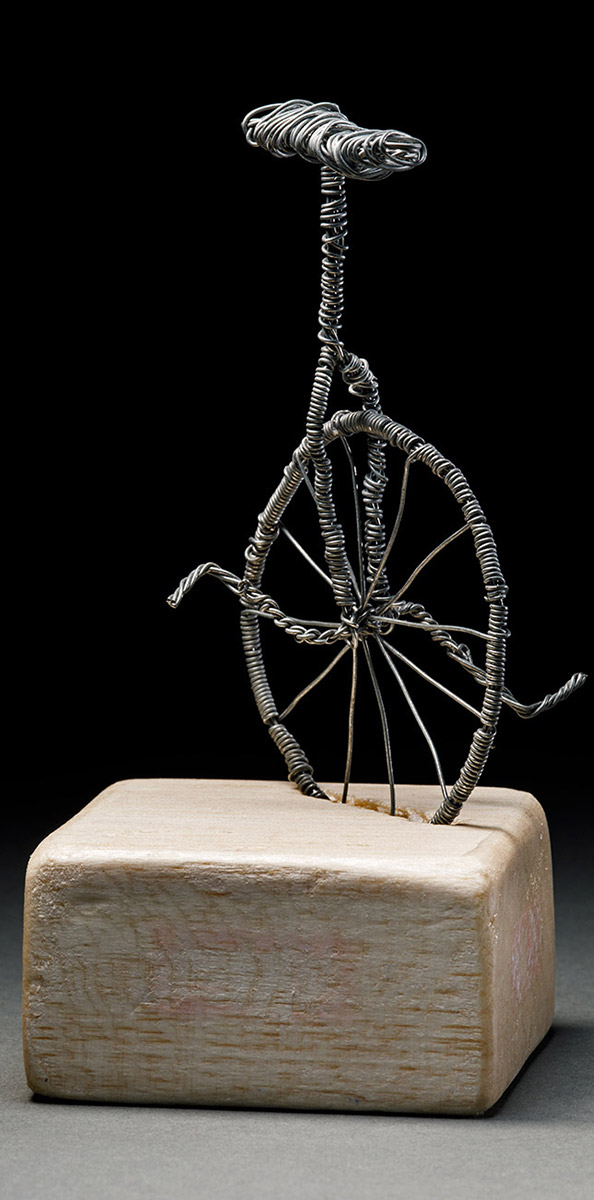 Love is a powerful force. It was love for Connie that motivated Samuel Johnson to ride his unicycle around Australia in 2013. It is love for the thousands of 'villagers' who are part of the Love Your Sister campaign that inspires him to continue fundraising for cancer research.
Connie made this small, humble 'trophy' for Sam when he completed his first charity unicycle ride from Sydney to Melbourne in 2003. For many years Sam thought it was lost. It resurfaced recently, a poignant and timely reminder of sisterly pride.
Starting a charity isn't for the faint-hearted. I was reluctant at first, but as my sister liked to say, 'Sam, this is bigger than us'. And it is. People keep attributing the millions raised for research to me, but it's not me. It's the thousands of people giving. I'm just one of so many rattling the tin.
Cancer terrorises families. We believe it to be the greatest direct threat to our wellbeing. We say no, we won't stand by while good families are falling. That's why we kick cancer in the face-hole every day. Just like it deserves. Dollars equal cancer vanquishment, and we will find as many dollars needed, for as long as it takes, until our families live free from the baseless trauma that cancer provides.
My sister sent me on the most absurd quest imaginable when she dared me to unicycle around Australia. It was mayhem and it was magic. It happened because Connie demanded more of me. She was a force of nature and always saw a way, no matter how big the dream. That's what I'll miss the most.
Return to

Top