Important moments in history
Defining Moments in Australian History aims to stimulate public discussion about the events that have been of profound significance to the Australian people.
The project was initiated by the National Museum and its co-patrons the late Michael Ball AO and the Hon Michael Kirby AC CMG.
An initial list of 100 defining moments was compiled by Museum staff in consultation with an advisory panel of leading historians. Suggestions for more defining moments have poured in. From these suggestions, we have created your list of defining moments. Our Defining Moments timeline includes the initial list and suggested moments.
Thanks to Professor Judith Brett, Professor Rae Frances, Professor Bill Gammage, Dr John Hirst, Dr Jackie Huggins, Professor Marilyn Lake and Professor John Maynard for their help compiling the initial list.
The digital Discovery Wall showcases Defining Moments in the Museum's Gandel Atrium. It's a timeline with a twist, revealing key moments in Australian history from early archaeological evidence of first peoples to profoundly significant 21st century events.
Visitors can touch the wall to learn more about a moment in time. They can also watch a video, test their knowledge with a quiz and have fun moving animations across screens. Objects linked to Defining Moments are on show throughout the Museum
Digital Classroom
In May 2018 the Museum announced a Defining Moments Digital Classroom partnership with Gandel Philanthropy. The Digital Classroom will allow students to explore history through in-school interactive smart boards, iPads, videos, virtual tours, 3D scans and trivia quizzes. It will be aligned to the national curriculum, tailored to year groups and available nationally from 2020.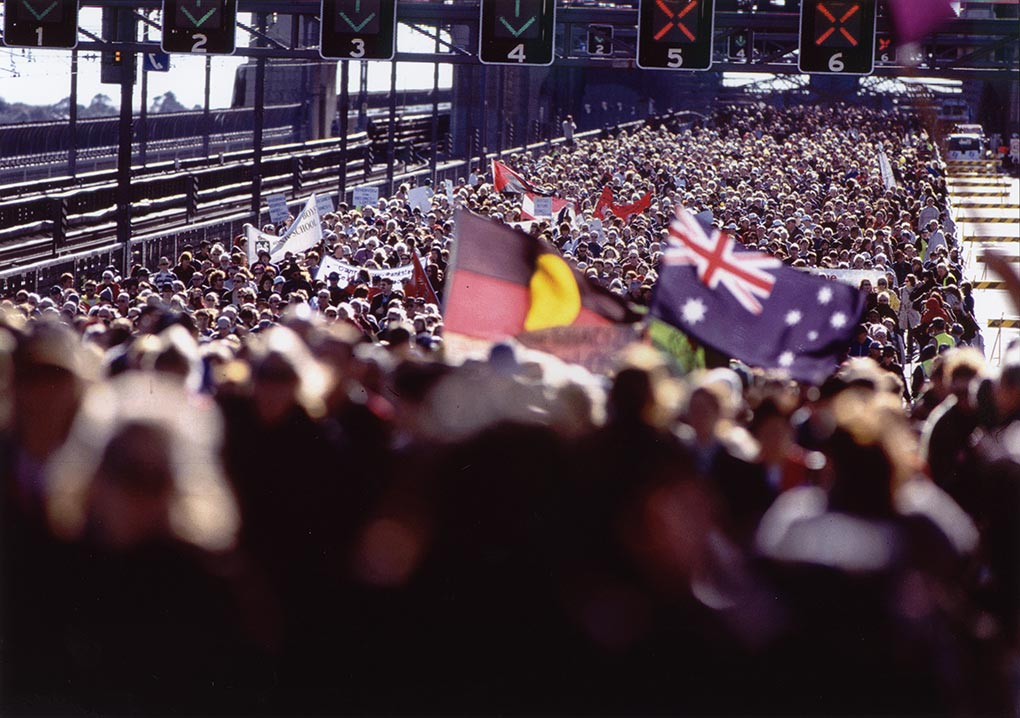 Sydney Harbour Bridge during the Walk for Reconciliation, Corroboree 2000, with the Aboriginal flag flying beside the Australian flag. Photo: Loui Seselja. National Library of Australia, nla.pic-an24526893.
We hope to take the Defining Moments discussion into classrooms and universities and local historical societies. There is even a Defining Moments graphic panel display on Princess Cruises inbound to Australia. The success of Defining Moments will be gauged by the level of public involvement as people join this national debate about our nation's past.
In the process, we hope to develop a language for frank discussions about our past, from moments of success and celebration to those that are much more challenging. The project includes live public events, an online conversation and physical and virtual content at the Museum.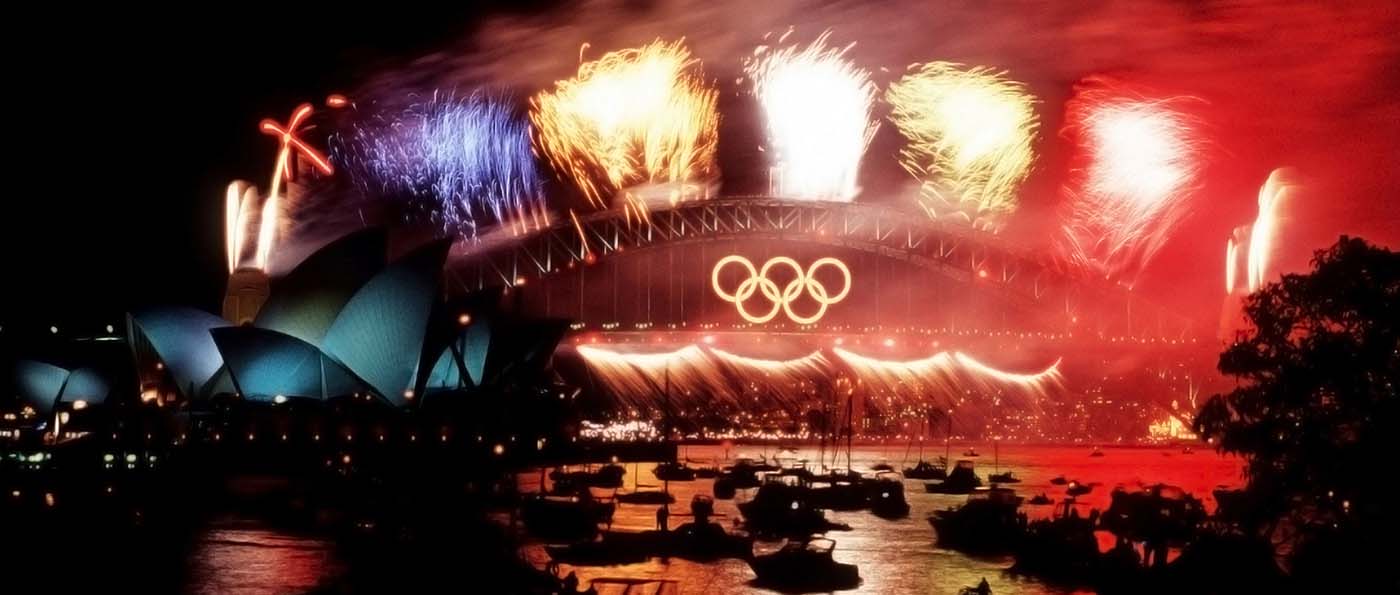 Fireworks on the Sydney Harbour Bridge, 1 October 2000, for the closing of the Sydney OIympic Games. US Department of Defence
Launch and commemorative plaques
Defining Moments in Australian History was launched by The Hon Tony Abbott MP, Prime Minister of Australia, on 29 August 2014. Mr Abbott unveiled a plaque commemorating Captain Arthur Phillip's establishment of the convict settlement at Sydney Cove, in the month of the 200th anniversary of Phillip's death. More defining moments are being commemorated with plaques in the Gandel Atrium at National Museum and at significant sites across Australia.
Return to

Top