Note: The exhibition will be on display from 12 September 2019
4 February 2019
DreamWorks Animation: The Exhibition opening at the National Museum of Australia
Iconic characters from DreamWorks Animation's most celebrated films including Shrek, Trolls and How to Train Your Dragon are among the animations featured in a dynamic and interactive new exhibition opening at the National Museum of Australia in September 2019.
Coinciding with the Australian launch of How to Train Your Dragon: The Hidden World, the National Museum is excited to announce DreamWorks Animation: The Exhibition will open in Canberra on 20 September 2019.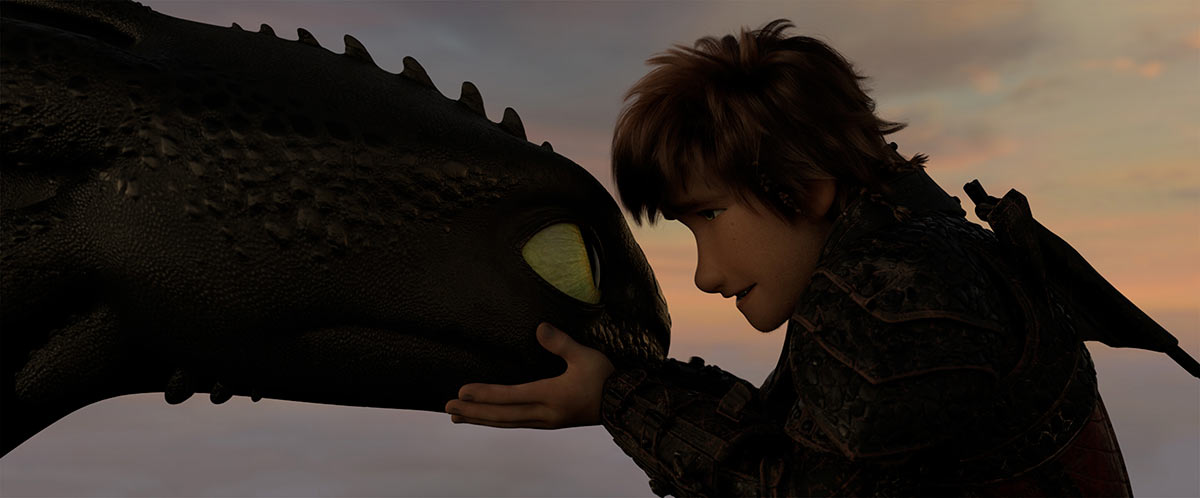 How to Train Your Dragon: The Hidden World © 2019 DreamWorks Animation LLC. All rights reserved© 2019 DreamWorks Animation LLC. All Rights Reserved.
Acclaimed internationally, DreamWorks Animation is the first large-scale, behind-the-scenes exhibition celebrating more than 20 years of DreamWorks Animation's much-loved feature films, and the talented artists who created them.
National Museum director Dr Mathew Trinca said digital entertainment is part of how we live and share stories in the 21st century and the Museum is committed to bringing storytelling to audiences who love animation and want to be immersed in the technology of the age.
'DreamWorks has created iconic movies that are part of the lives of many Australians — The Exhibition will be both a nostalgic journey for older audiences and a digital delight for families and children who are embarking on their own animated adventures with characters like Toothless from How to Train Your Dragon and Po from Kung Fu Panda,' said Dr Trinca.
The announcement coincides with the ongoing success of Rome: City and Empire at the National Museum and follows other hits from the British Museum including Encounters and the record-breaking A History of the World in 100 Objects.
'DreamWorks is the latest example of the National Museum's commitment to bring internationally acclaimed exhibitions to Canberra and to ensure our suite of programs has something for everyone,' said Dr Trinca.
Dr Trinca said he was delighted to have the support of the National Film and Sound Archive in the presentation of the exhibition.
DreamWorks Animation will feature more than 400 unique objects from the studio's archive of rare material including concept drawings, storyboards, models, masks, maps, photographs, posters, paintings and other original artworks.
DreamWorks Animation was created by the Australian Centre for the Moving Image (ACMI) in Melbourne, and DreamWorks Animation in Los Angeles. The show celebrates DreamWorks Animation's creative legacy from its first feature film, Antz (1998), and includes classics like Shrek, Madagascar, Kung Fu Panda, How to Train Your Dragon and Trolls.
The exhibition will be on display from 20 September 2019 until 2 February 2020.
Media contact: Diane Morris, 02 6208 5497 | 0436 030 741 media@nma.gov.au
Return to

Top