Royal Flying Doctor Service celebrates its 90th year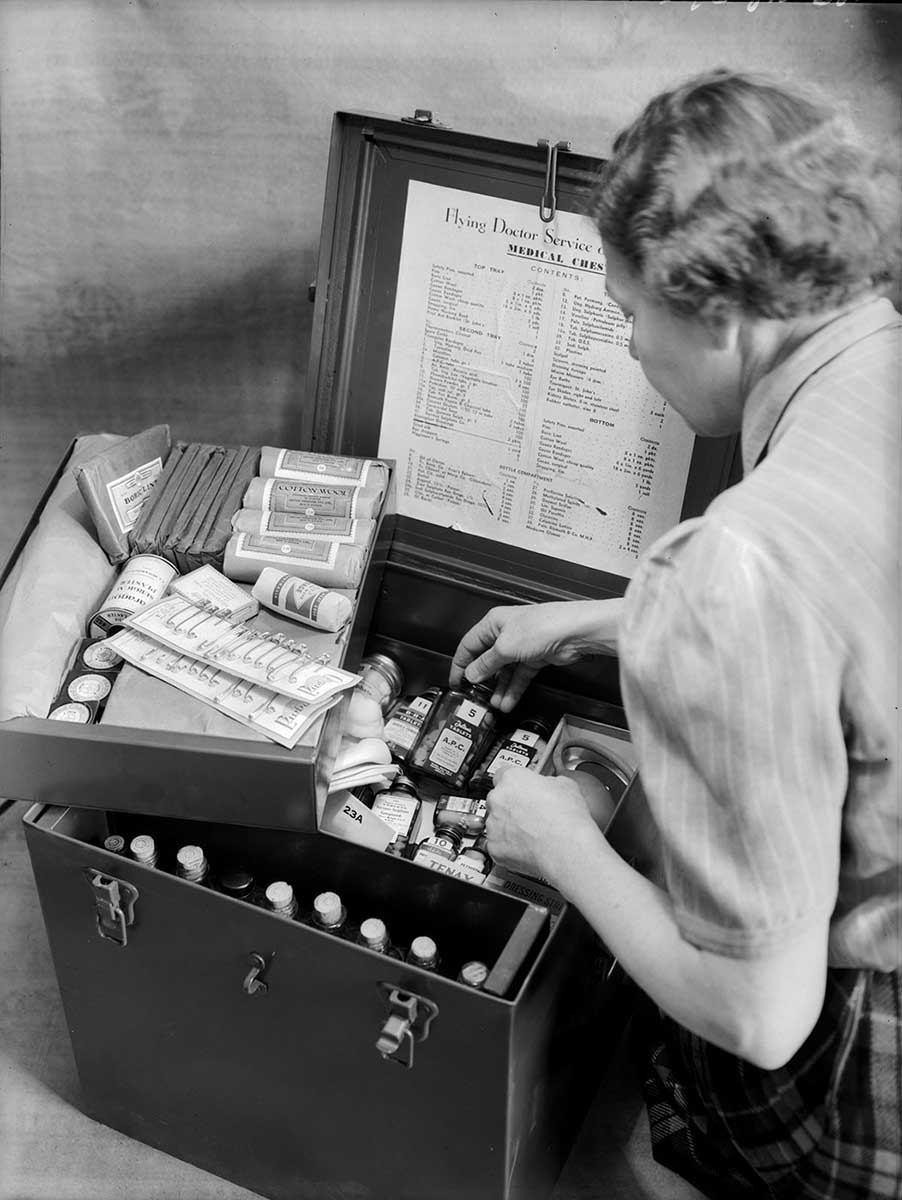 An historic 1960s medical chest and an innovative early pedal generator and radio transceiver used on remote outback homesteads, feature in a new exhibit at the National Museum of Australia (NMA) in Canberra, celebrating the Royal Flying Doctor Service's (RFDS) 90th year.
Commemorating the ingenuity and commitment of the 1928 founders of the RFDS, the exhibit explores the way transport and communication networks have connected Australians across our vast continent.
The RFDS CEO Dr Martin Laverty said the development of the Flying Doctor 90 years ago reflected a demand for the service, which is still needed today to bring vital primary health and emergency care to rural and remote Australia. 'Through a partnership with the National Museum of Australia we are excited to create an exhibit that tells the historical and contemporary significance of the Service and the role it plays in bringing health services to country Australians,' said Dr Laverty.
NMA curator Laina Hall said the exhibit is the culmination of a two-year collaboration between the NMA and RFDS to establish a collection of material for the National Historical Collection.
'The innovative use of cutting-edge technology, such as aviation and radio, by the Royal Flying Doctor Service revolutionised the way people in remote Australia not only accessed medical care, but communicated with each other,' said Dr Hall.
The exhibit in the NMA's Landmarks gallery includes a medical chest and its contents developed by Dr Keith Sweetman, a flying doctor based in Western Australia, to enable people in remote locations to administer first aid treatment, under the 'radio' guidance of a Flying Doctor.
The standardised medical chests are still in use today, with more than 3000 distributed across remote Australia.
The exhibit also showcases a 1930s pedal generator developed by Alfred Traeger, which enabled a radio transceiver to be powered when no other electricity was available.
A radio transceiver used to receive and transmit messages between homesteads and RFDS bases; a propeller blade from an RFDS plane; and 1980s RFDS board game, also feature in the exhibit.
The exhibit includes current-day interviews with a former Flying Doctor patient who almost lost her life in a horrific farming accident; an RFDS clinician who has spent decades servicing families and communities in remote South Australia; and a fifth generation country boy who is now an RFDS pilot – based in Charleville Queensland.
The Federal Rural Health Minister, Senator the Honourable Bridget McKenzie will join RFDS Federation Board Chair, Amanda Vanstone, and NMA director, Dr Mathew Trinca, to open the new exhibit at a private event on the evening of Wednesday 15 August.
Starting from a single leased Qantas plane in 1928, the RFDS is today Australia's third largest airline with a fleet of 69 planes, 115 road service vehicles and 1400 professionals delivering emergency medical and primary health services across the country.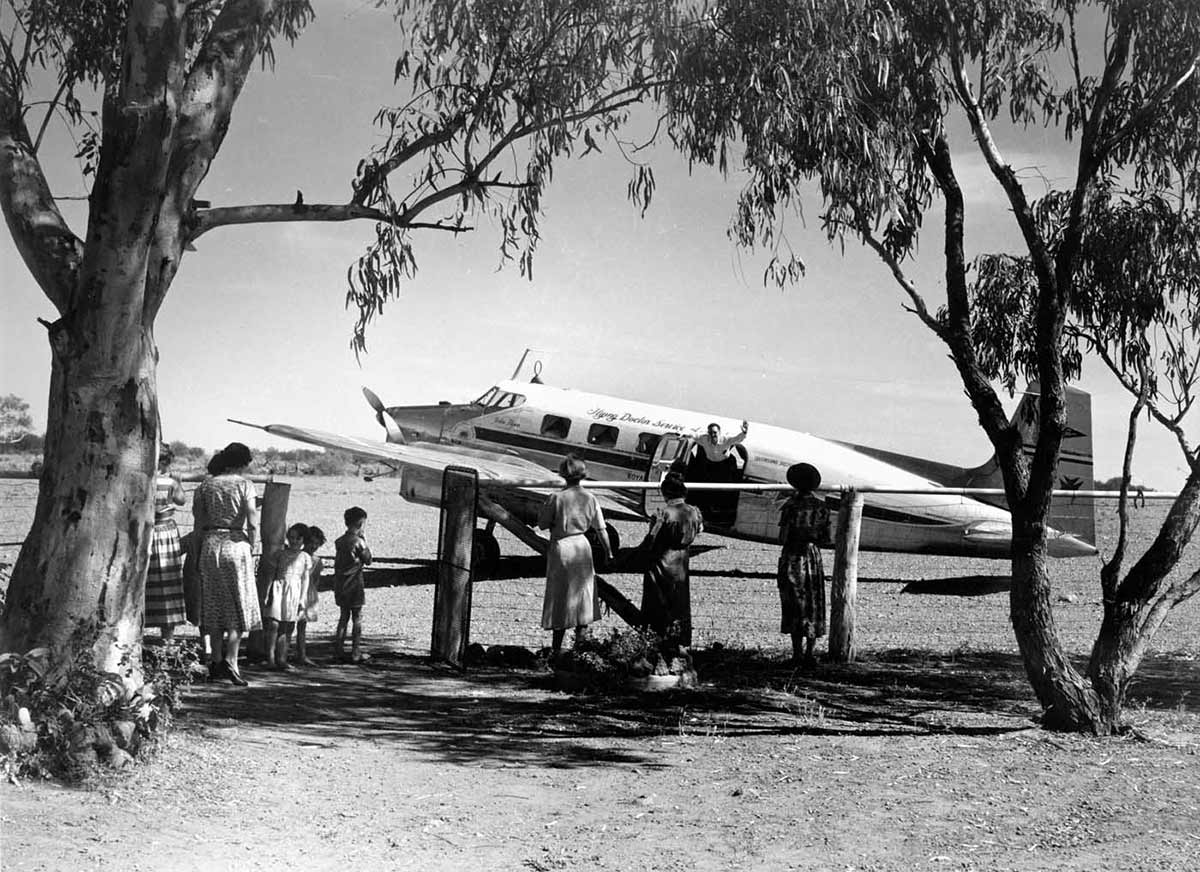 Flying Doctor being greeted by a group of waiting women and children. John Oxley Library, State Library of Queensland, Negative No. 71995
Every day the Flying Doctor aeromedically evacuates 101 people to a tertiary hospital, transports 193 patients by road for specialist care, delivers 48 GP and Nurse clinics in rural and remote communities, delivers 30 dental consultations with fly-in fly-out or drive-in drive-out services and cares for 243 patients with telehealth consultations.
Contact:
RFDS Director of Communications, Lana Mitchell, 0401 946 282 or Lana.mitchell@rfds.org.au
NMA media contact: Tracy Sutherland, 02 6208 5338 | 0438 620 710 or tracy.sutherland@nma.gov.au

Return to

Top