---
Aboriginal and Torres Strait Islander peoples should be aware that this exhibition contains names and images of deceased artists and their paintings.
---
International exhibition
Old Masters: Australia's Great Bark Artists was on show at the National Museum of China, Beijing, from 3 July to 2 September 2018. The exhibition will continue to tour mainland China with details and dates to be finalised soon. Old Masters showcases the work of Australia's great bark painters: Aboriginal artists from Arnhem Land who carried one of the oldest continuing traditions of art into the modern era.
The exhibition will then tour to venues across China over the course of 20 months.
---
Artworks
The exhibition includes more than 120 works, plus carvings that share designs often used in bark paintings. It celebrates the knowledge, genius and work of over 40 master artists, including Narritjin Maymuru, Yirawala, Mawalan Marika, and their contemporaries.
---
Exhibition catalogue
This new edition of Old Masters: Australia's Great Bark Artists is a companion to the exhibition. A celebration of Aboriginal bark paintings from the National Museum's magnificent collection, the catalogue includes many of the works from the original 2013–14 show in Canberra, and also introduces works by eminent female painters.
Old Masters is illustrated with large-scale photographic reproductions of 122 bark paintings, made between 1948 and 1985, by key artists such as Yirwala, Narritjin Maymuru, Dawidi and David Malangi.
Essays from key scholars of Australian Indigenous bark painting, including Howard Morphy, Wally Caruana and Luke Taylor, present new research on the bark paintings in the Museum's collection and the role and significance of bark paintings in the broader cultural context.
A new feature of this edition is a section on reading bark paintings, which explores the iconography of and stories behind many of the paintings from the show. The book also includes information on the styles and aesthetics of the paintings, and biographical information about the artists.
ISBN: 978-1-921953-34-7
310mm high x 205mm wide, 256 pp, full colour
National Museum of Australia Press, July 2018
$A39.95 at the National Museum Shop
Cover: Dick NGULEINGULEI MURRUMURRU, Mimih Hunting, about 1980, Aboriginal and Torres Strait Islander Affairs Art collection, National Museum of Australia. © the artist's estate, licensed by Aboriginal Artists Agency.
View some spreads from the catalogue below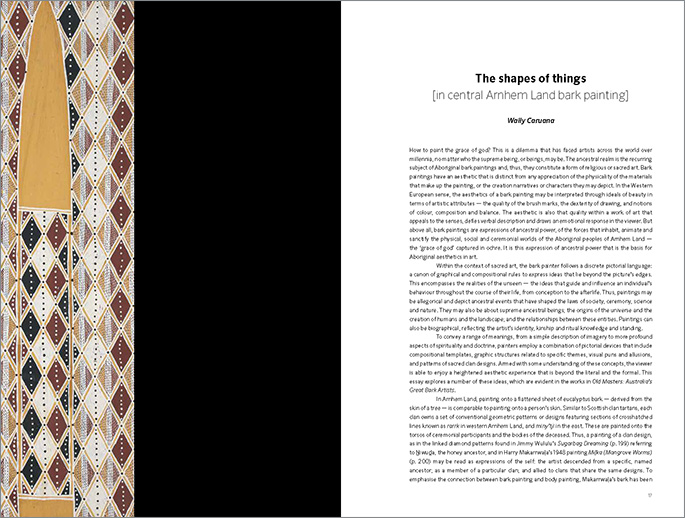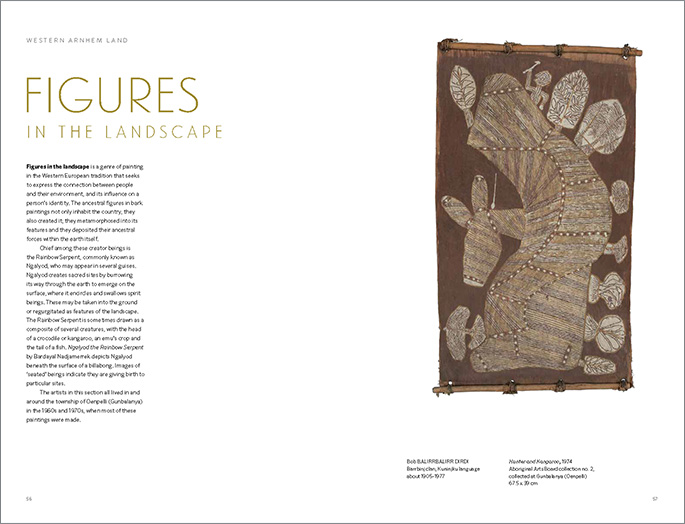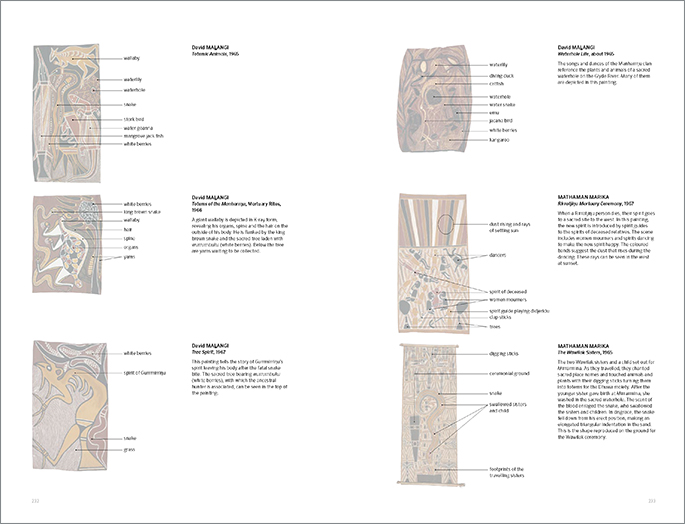 ---
Acknowledgements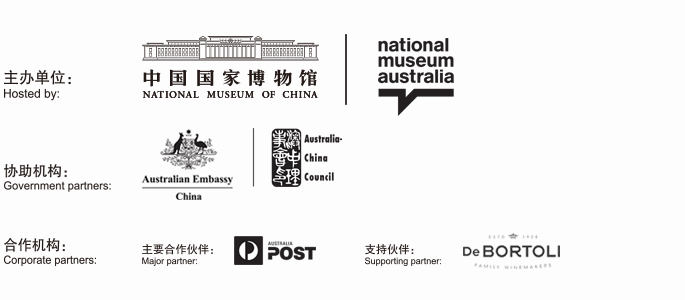 An international touring exhibition produced by the National Museum of Australia.
Old Masters: Australia's Great Bark Artists is supported by the Australian Government through the Australia-China Council of the Department of Foreign Affairs and Trade.