Make a vibrant stick art sculpture inspired by the Tjanpi Wild Harvest Family woven grass sculptures in the First Australians gallery.
How to make a stick art sculpture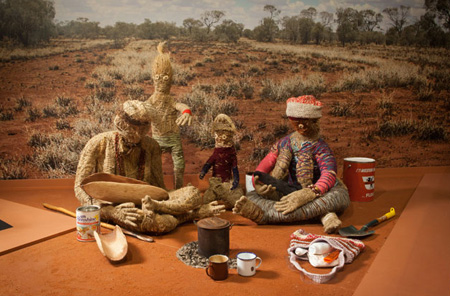 You can wrap textiles and fibres around sticks and other natural forms to create a sculpture that represents your personality. What colours and textures represent your personality?
Skill level: ★★ Moderate – you may need an adult to help
Time: 20–40 minutes
What you need:
a stick 30–90 cm long
fabric offcuts in various colours
string, twine, wool or taffeta
scissors.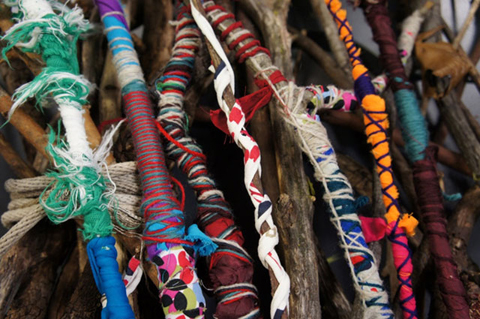 Grab your stick and a pile of different fabrics, wool and twine. Find a spot to spread out on the floor.
Wrap the fabric around your stick. Then use the twine, wool or string to keep it in place.
Tip: cut the fabric into strips – this makes it easier to wrap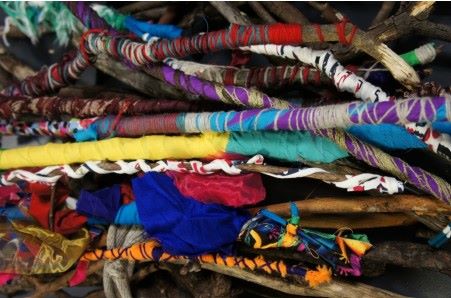 Step 3
Experiment with:
wrapping your wool tightly
wrapping your wool loosely
crisscrossing
mixing different materials and colours
finding other things to wrap around your stick sculpture
joining sticks together.
Wrapped! Discovery Space fun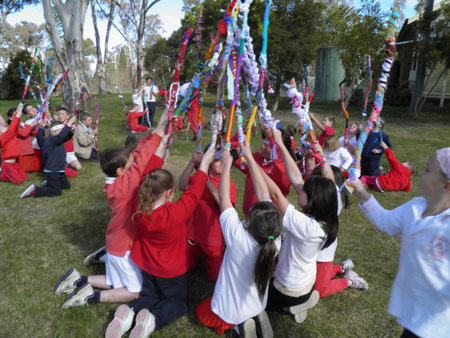 When students from Bowning Primary School in New South Wales said they wanted to do the 'Wrapped!' activity, the National Museum happily donated leftover sticks and fabric.
Principal Clare Pritchard said that the stick sculpture workshop was a great success. 'Some students are so keen they are spending lunchtimes wrapping more sticks'.
Thanks Bowning Primary School!
Return to

Top