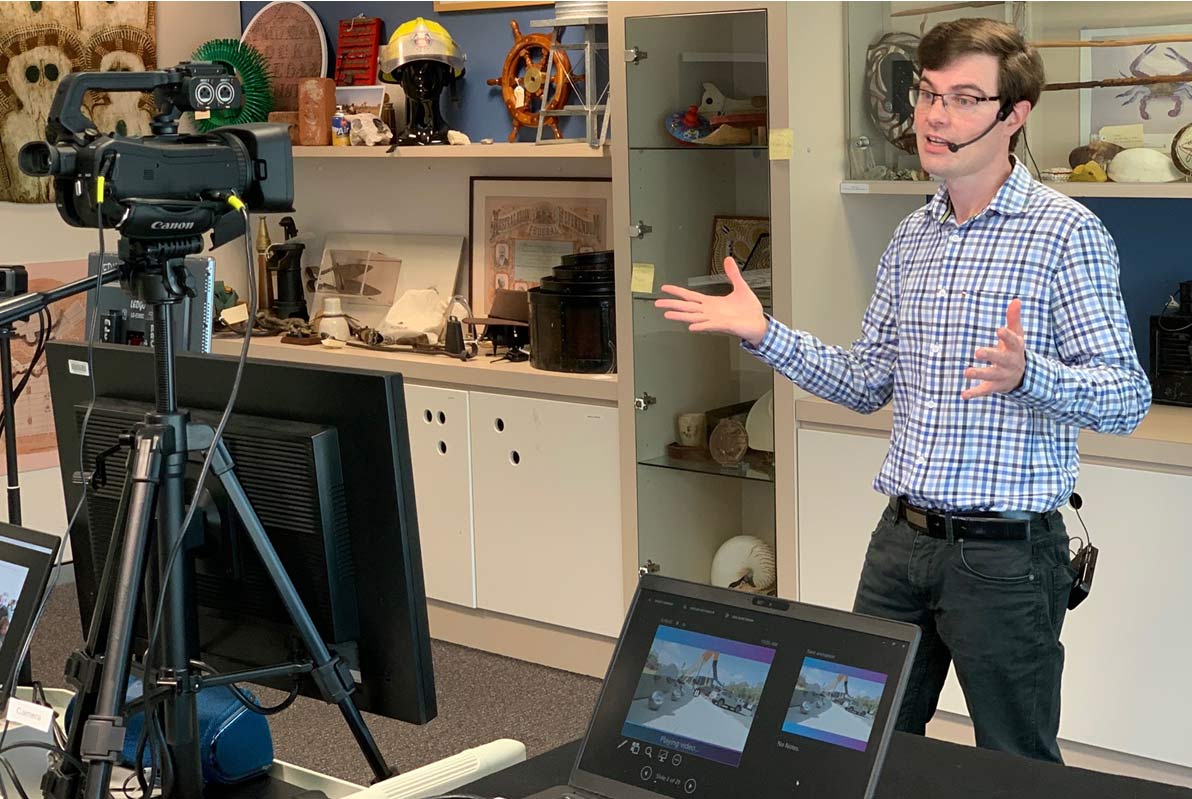 An unexpected lockdown challenge in August resulted in the largest education outreach event in the Museum's history!
The Education team always strives to inspire learning and increase student participation through onsite, online and outreach programs. At the onset of lockdown, we bemoaned what seemed to be the inevitability of limited student participation – yet again.
However, just prior to lockdown, we were asked to participate in a Virtual Excursion to Canberra, organised by DART Learning NSW. It was developed as a response to students being unable to travel to the ACT. The Museum was to be the first stop on a tour of eight cultural institutions, so after the ACT went into lockdown the team had to quickly re-envisage its approach to the program.
A Day at the Museum
Lockdown meant that we no longer had access to the galleries that we intended to showcase. This threatened to undermine our intention to give students a digital experience of visiting the Museum.
Fortunately, our handling collection had been distributed among the Education team in their homes. So we experimented with these objects – as well as backdrops, favourite stories, existing videos, and the Virtual Museum – to weave together an experience for the students to enjoy.
Ultimately, our offsite collaboration resulted in a dynamic bespoke program that preserved our original idea. We called it A Day at the Museum: Where Our Stories Come Alive.
Thousands of students get involved
In the week approaching the digital excursion, the Education team had a startling realisation. We were expecting only hundreds of student to participate but class bookings were numbering in their thousands! Our existing Zoom capacity? Just 300.
The collaboration that followed was inspirational. Our IT and Digital teams, internet providers, and colleagues near and far rallied to help revise our technological capacity. We established a temporary account for an audience of 10,000 and spill-over onto YouTube via Dart Learning's NSW facility.
To the team's amazement and joy, student participants on the day reached 30,179! Plus the overall excursion numbers for the week totalled over 300,000 students around Australia. The program also resulted in the busiest day on record for the Defining Moments Digital Classroom, with over 6,000 hits to the website.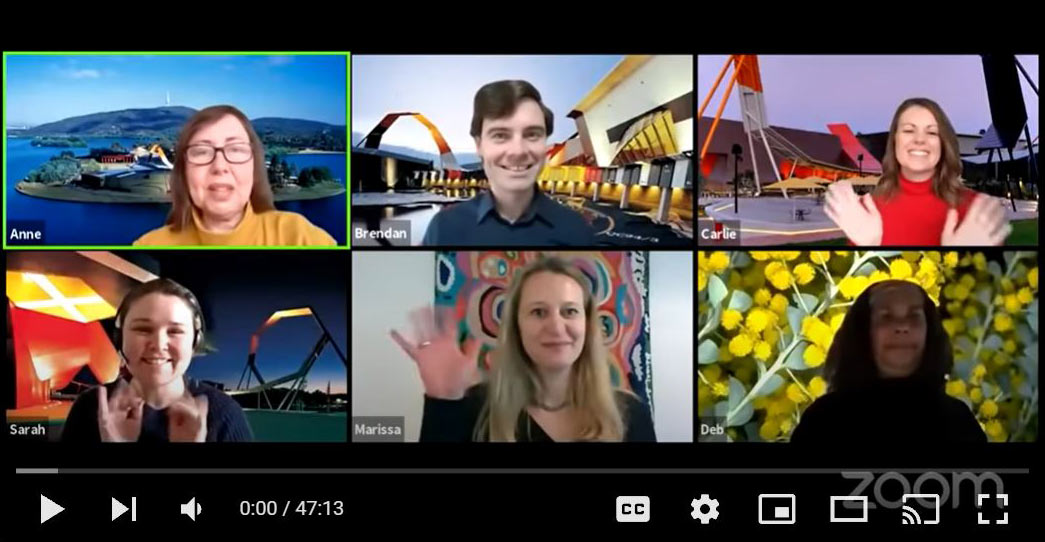 The Education team presenting, via Zoom and YouTube, to more than 30,000 students across NSW and beyond
Lessons for all
Despite isolation, students were able to explore the Museum's collection to discover key figures and events related to Australia's unique history. It was wonderful to connect with so many students, some of whom have since written to the Education team expressing how inspired they are to learn more about Australian history.
At the same time, the Education team developed their skills and confidence, and achieved success through teamwork. An incredible event all-round!
Return to

Top