Remembering Brian Manning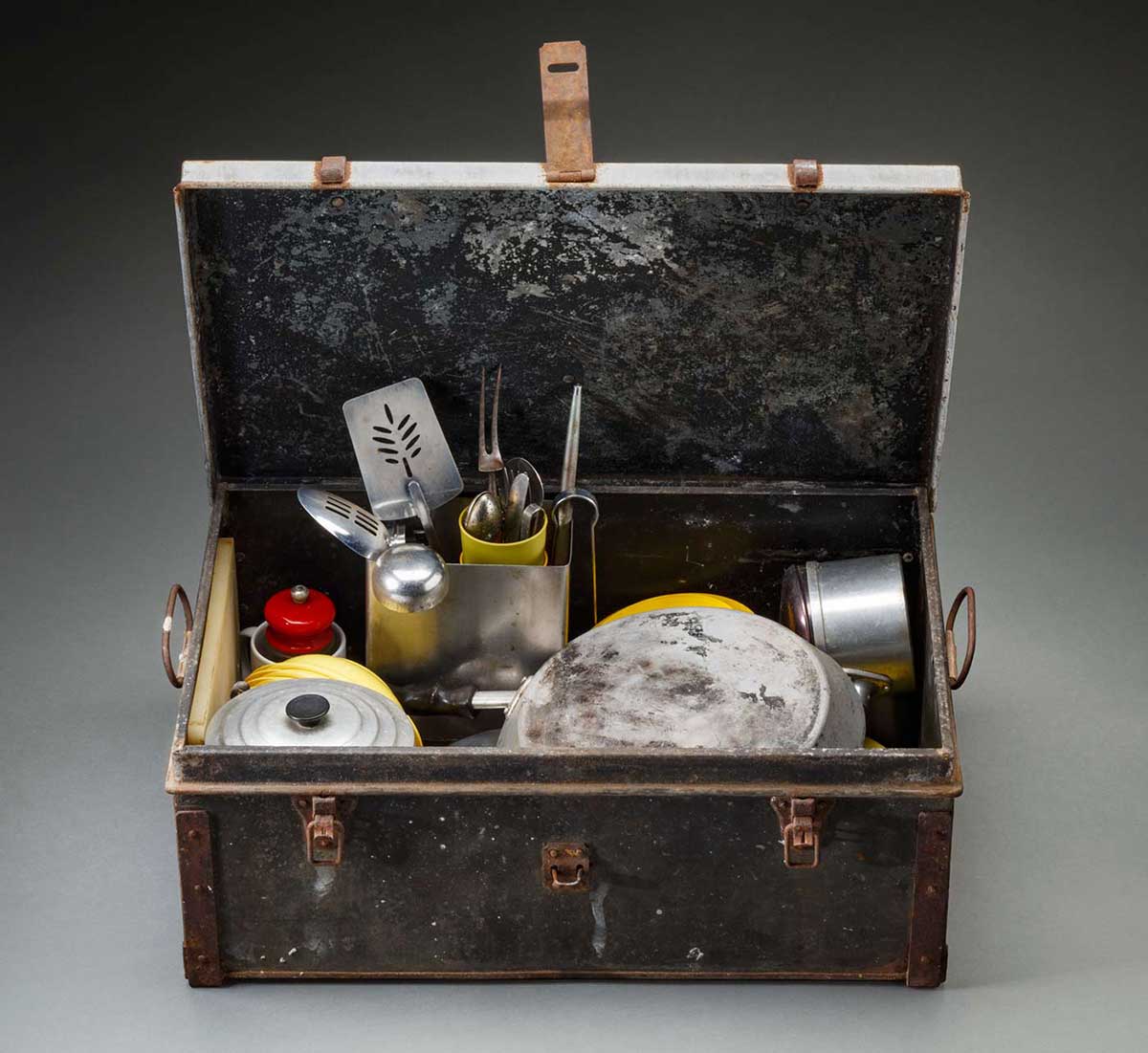 On the walkway to the National Museum's galleries is the new acquisitions case, which displays some of the most exciting new objects and artworks in our collection.
Today we installed a tuckerbox owned by the late Aboriginal rights campaigner Brian Manning (1932–2013).
The tuckerbox stored Manning's daily provisions on his frequent trips out bush, including during his involvement in the Wave Hill Walk-Off.
This nine-year struggle, commenced on 23 August 1966, when 200-plus Gurindji (and associated Malgnin, Mudburra, Ngarinman, Bilinari and Warlpiri) people walked off British Lord Vestey's Wave Hill cattle station, seeking to improve their working and living conditions.
Manning, one of the first to assist, used his 1960s TJ series Bedford truck to deliver crucial supplies and correspondence to the strikers on a regular basis, making at least 15 gruelling trips on the rough, unsealed road from Darwin.
Manning's travelling companions and fellow Walk-Off supporters included Northern Territory Council of Aboriginal Rights members and Indigenous activists Dexter Daniels and Robert Tudawali.
Manning later described the arduous journey as leaving him with 'shot nerves', driving for two days on corrugated dirt at a maximum speed of 40 miles per hour, so as not to lose control of the overladen vehicle.
The tuckerbox was an essential item on any outback journey, since roadhouses were few and far between. It is both a personal memento of Manning and his role in the Walk-Off, as well as a preview of things to come – the Bedford truck will go on display in the Museum later in 2017, as part of the Museum's commemoration of significant anniversaries in the history of Indigenous activism in Australia.
The Wave Hill Walk-Off is also one of the Museum's Defining Moments in Australian History.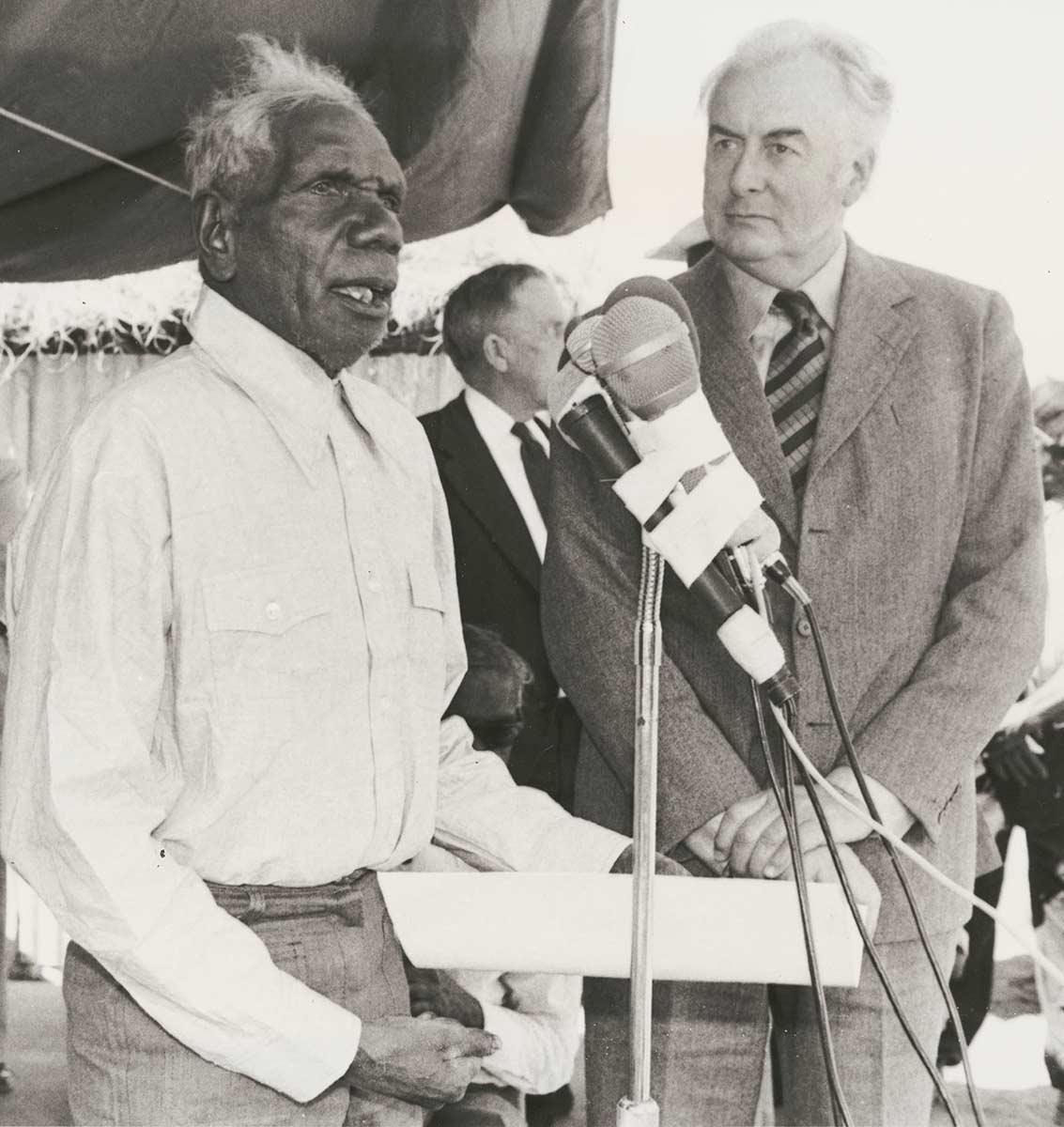 As a person with strong Gurindji cultural connections, I have been travelling to Gurindji homelands at Wave Hill and the Victoria River regions since 1991.
During this period I participated in Gurindji Walk-Off events in 1996, 2006 and I was honoured to project manage the 45th Gurindji walk-off commemoration in 2011. I attended the 50th anniversary last year with my brother, Tim, and his family.
On a personal note, Tim and I took the ashes of our father, Joseph Croft, home to be buried at Kalkaringi cemetery the day before the 30th anniversary in 1996. Joe had been born at Victoria River Downs in 1926 and, with his mother, was taken to Kahlin Compound in Darwin in 1927. Removed from her care in 1931 and they did not meet again until 1974, shortly before my grandmother's death.
Joe Croft Street in the Canberra suburb of Bonner, was named after my father and late brother, Lindsay, as both were well known for their advocacy for Indigenous social justice and education.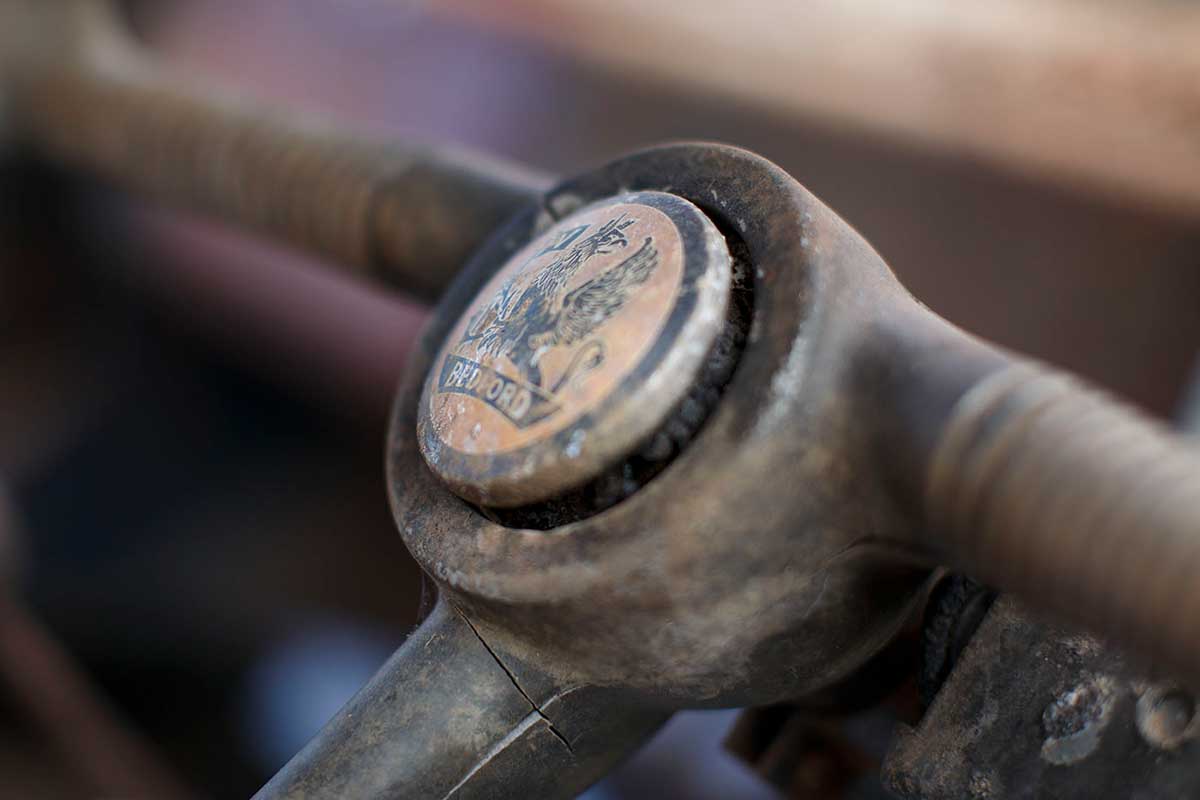 I was privileged to spend time with Brian Manning in his last years, recording some of his recollections of a full and fascinating life of social justice activism. Through this, I became part of a committee dedicated to preserving the Bedford truck, which was placed on the Northern Territory Heritage Register in 2011.
The committee, which included Manning's children, Brian Junior and Louisa, the NT National Tertiary Education Union's Terry Lawler, his close friend and the truck's custodian, Kerry Gibbs, and unionist Heinz Schmidt, resolved to donate the Bedford truck to the Museum in 2016, in honour of the 50th anniversary of the Wave Hill Walk-Off.
When conservation staff members collected the truck in late 2016, Brian Manning Junior donated his father's tuckerbox to the Museum.
These objects reflect the unwavering determination of not only the Gurindji people in their fight for their traditional homelands, but also the determination of their many supporters in Australia and overseas over nine long years.
As stated in songwriters Kev Carmody and Paul Kelly's land rights anthem, 'From Little Things, Big Things Grow', I hope that when visitors see these two objects they are able to reflect on the determination of Vincent Lingiari and his Gurindji people, who knew where they stood – they stood in their law.
Manning's tuckerbox was on show until July 2017.
Return to

Top