Original medicines made for 1911 Australasian Antarctic Expedition on public display
6 April 2019
A medicine chest supplied to Douglas Mawson's Australasian Antarctic Expedition 1911–14 has been donated to the National Museum of Australia by pharmaceutical company GlaxoSmithKline.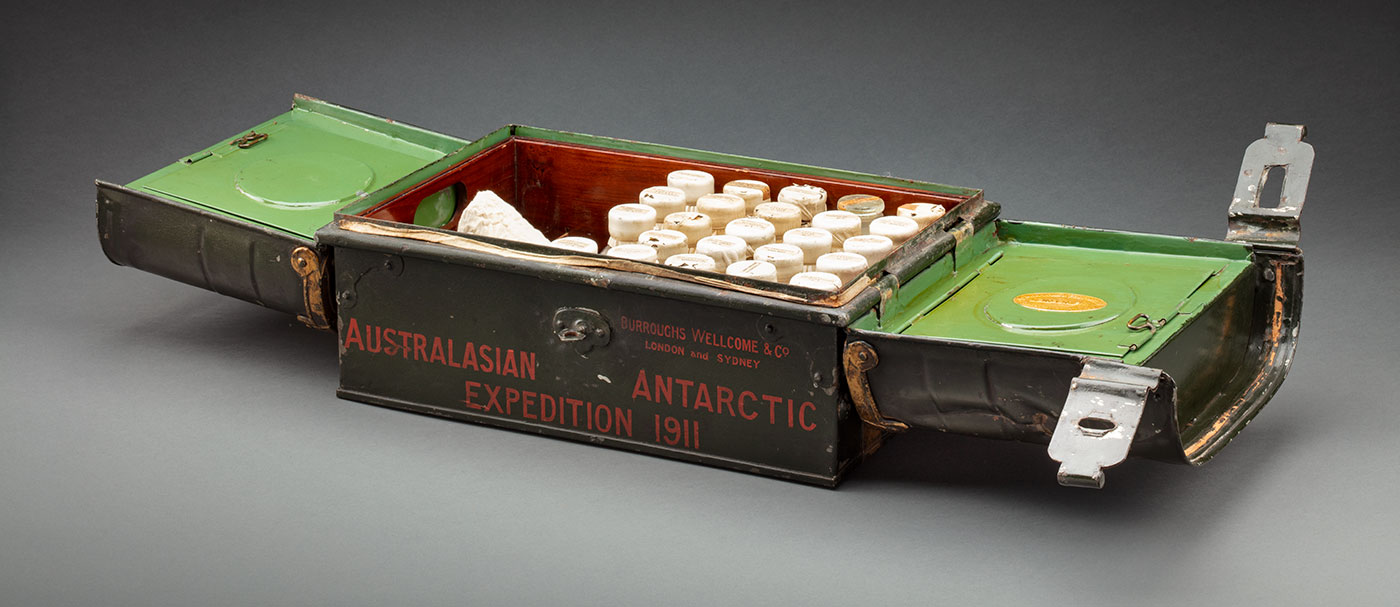 'Tabloid' brand medicine chest by Burroughs, Wellcome and Co presented to Douglas Mawson for the Australasian Antarctic Expedition 1911–14. National Museum of Australia
It is one of four 'Tabloid' medicine chests prepared for the expedition by Burroughs Wellcome & Co, now GlaxoSmithKline (GSK), and is on display in the Studio gallery, as one of eight objects in an innovative program of creative workshops.
National Museum director, Dr Mathew Trinca, said, 'We are delighted to have this extraordinary object in our collection. It is a valuable addition to our Australian Antarctic exploration collection and we hope visitors take the opportunity to view it while The Studio: Collections Up Close is underway.'
Director of External Affairs, GSK Australia, David Herd, said, 'We are proud to be able to share this important artefact from GSK's history with the National Museum of Australia so more people can have access to it and be inspired by its journey.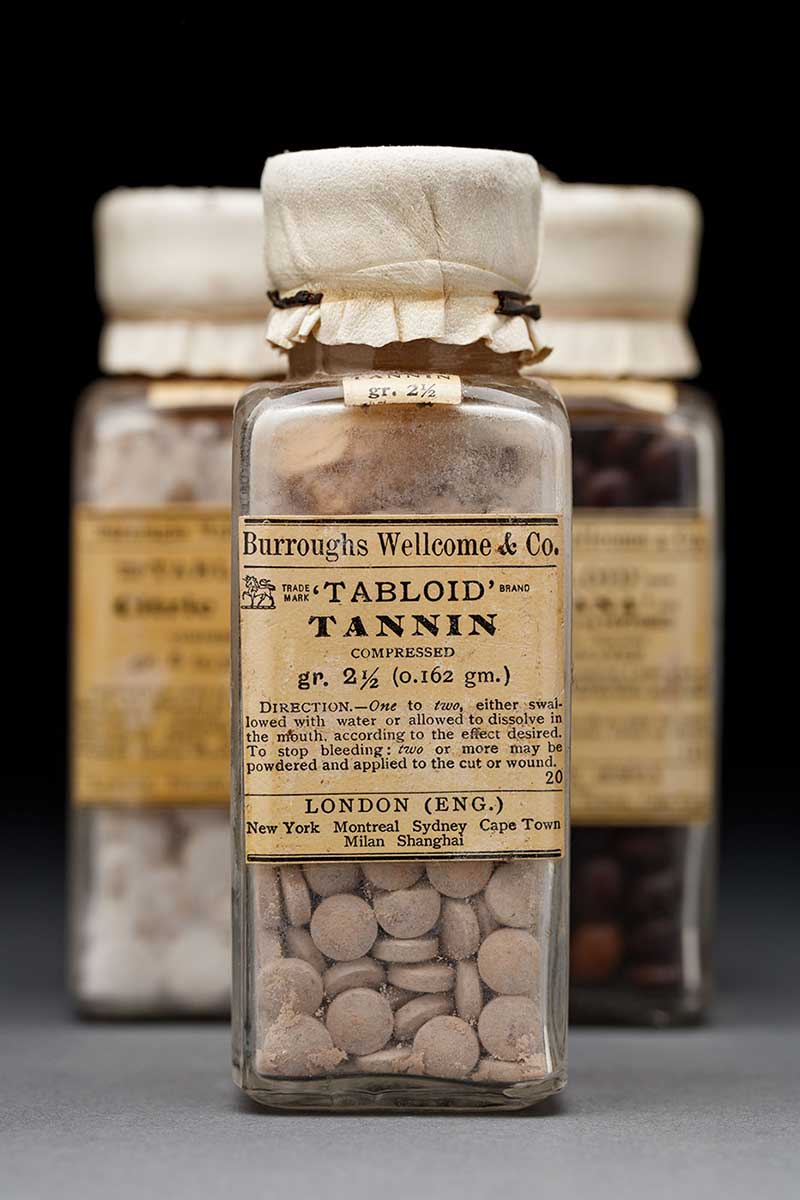 'Looking at the contents of the chest you can appreciate how far medicine has evolved in a relatively short time. And the experience of Sir Douglas Mawson helps bring to life the importance of applying science to new challenges — something we continue to do today as we innovate to discover the medicines of the future,' Mr Herd said.
Curator Cheryl Crilly said the medicine chest, which did not travel to Antarctica, is in excellent condition with original medicines and bandages intact.
'Burroughs Wellcome & Co made their name as suppliers of safe and convenient medical products in the late 19th century, a period considered the golden age of exploration.
'Their 'Tabloid' brand medicine chests were supplied free of charge to explorers and famous travellers and served as convenient and portable promotional tools for the company,' Ms Crilly said.
Only three of the chests were on board the Aurora when Mawson's expedition left Hobart to establish three bases in Antarctica where teams conducted detailed scientific and meteorological observations.
The Studio: Collections Up Close visual art, printmaking, prose and poetry workshops, plus two toddler programs, will be held at various times until Friday 10 May 2019.
Media contact: Diana Streak, 02 6208 5091 | 0422 536 064 or media@nma.gov.au
Return to

Top