Awardees selected for inaugural international Indigenous cultural scholarships
National Museum and The Prince's Charities Australia program
Six awardees will embark on three-month intensive internships in Australia and the United Kingdom after being chosen for the inaugural 2016 Encounters Indigenous Cultural Workers Scholarships, sponsored by the National Museum of Australia (NMA) and The Prince's Charities Australia (PCA).
This unique program is aimed at Aboriginal and Torres Strait Islander people from remote and regional communities working in the cultural, creative and heritage sectors.
The six recipients have been selected from applicants from across the country and come from the Torres Strait Islands, Queensland, New South Wales, West Australia and the Northern Territory. The awardees include cultural heritage workers, artists, curators, conservators and cultural educators.
The program is being directed by the NMA's Aboriginal and Torres Strait Islander Program head, Patricia Williamson.
'The scholarships are a legacy of the recent Encounters exhibition of Indigenous objects from the British Museum and Australia and are a way for the NMA to thank the communities for their invaluable input,' said Ms Williamson.
NMA Director Dr Mathew Trinca, said the scholarships will have long-term benefits.
'This is a most important program that will provide Aboriginal and Torres Strait Islander cultural workers in regional and remote communities the opportunity to obtain key professional development capabilities,' said Dr Trinca.
'This will be two-way learning: the Museum will gain as much from the program as the participants,' said Dr Trinca.
The Prince's Charities Australia (PCA) Chief Executive, Janine Kirk AM said, 'His Royal Highness The Prince of Wales, as the Patron of the Encounters exhibition held at both the British Museum and the NMA, is delighted to see this legacy program emerge from the internationally acclaimed project. We are delighted to be partnering in this innovative program.'
From 5 September 2016 the six awardees will do residencies at the NMA, the British Museum and The Prince's School of Traditional Arts in the United Kingdom. They will also connect with mentors at other major cultural institutions in Canberra, as well as access Australian collections at other prominent universities and institutions in Britain.
Recipients will gain hands-on experience to develop their knowledge and skills, which they can take home and apply to their community-based cultural work. Participants will receive a stipend and all accommodation and travel costs will be covered.
Encounters Indigenous Cultural Workers Scholarships awardees
Leitha Assan
Gab Titui Cultural Centre Operations and Exhibitions Manager, Torres Strait Regional Authority, Thursday Island, Torres Strait. Leitha is experienced in administrating, developing and delivering cultural maintenance and heritage projects and programs involving the Torres Strait's seventeen communities. She is interested in the repatriation and conservation of her people's heritage, protocols education, language preservation and enjoys working with artists to curate dynamic exhibition programs.
Sheree Blackley
Office Administrator and Gallery Curator, Mount Isa Entertainment and Tourism Venues, Mount Isa, Queensland. Sheree is a Kalkadoon woman and in addition to being a cultural projects manager, she can also be described as a fine artist, curator, executive administrator, and teacher. As an Indigenous arts worker, she facilitates an array of projects, programs, exhibitions and festivals that enliven language, dance, art and craft and history.
Kylie Caldwell
Aboriginal Student Liaison Officer — Department of Education, New South Wales. An educator, fibre artist and weaver, Kylie is a Bundjalung woman from the Ballina region. Through the creative arts, including fashion and textiles, she is passionate about inspiring, teaching and facilitating cultural knowledge with younger generations.
Tanya Prizmic/Carter
Executive Assistant and Cultural Programs Officer, Kimberley Aboriginal Law and Culture Centre (KALACC), Fitzroy Crossing, Western Australia and Cultural Projects Officer within the Yirriman Youth Project. Tanya works in delivering a range of educational, social, cultural, creative and heritage projects and programs not only in her community but in Country across the Kimberley region.
Nadine Lee
Honours student, Charles Darwin University, Darwin, Northern Territory. A Larrakia woman, Nadine has worked with the Museum and Art Gallery of the Northern Territory and continues to volunteer there working to conserve Indigenous cultural material collections. She is passionate about enhancing her community's social and cultural heritage and connecting elders with younger generations in sharing and strengthening young people's wellbeing and cultural knowledge.
Finola Woodley
Cultural Worker, Juluwarlu Group Aboriginal Corporation, Roebourne, Western Australia. A Yindjibarndi woman, Finola works with Juluwarlu's Archive and Cultural Centre facilitating language and cultural projects with an emphasis on intergenerational exchange. She is trainee manager for Inspire! Juluwarlu's website in development and enjoys presenting radio programs for young people, and using digital media to record heritage and environment fieldwork projects in her community.
More on the Encounters scholarships
For more information please contact Tracy Sutherland, (02) 6208 5338 / 0438 620 710 or media@nma.gov.au.
---
The program is assisted by the Australian government through the Ministry for the Arts' Catalyst — Australian Arts and Culture Fund and funding from The Prince's Charities Australia.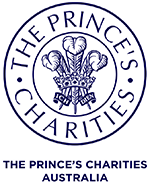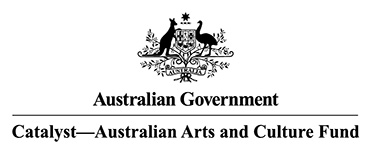 Return to

Top