Join us for creative, hands-on activities for children and families. The Museum welcomes kids and encourages exploration of our exhibitions and outdoor spaces.
Little Faces at the National Museum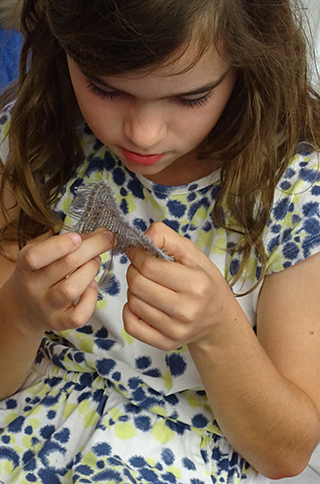 Thursday 4 and Friday 5 July
9.30–10.15am and 10.30–11.15am
Little children and their parent or carer are invited to join the team from the National Portrait Gallery for playful activities. Visiting the National Museum over winter, the Little Faces program will explore Minyma Punu Kungkarangkalpa (Seven Sisters Tree Women) by the Tjanpi Desert Weavers. There will be singing, movement and making.
For ages 6 months to 3 years. There will be a range of activities to suit different ages.
Cost: $12 per adult, children free. Bookings essential
Return to

Top