SOLD OUT: Discussion panel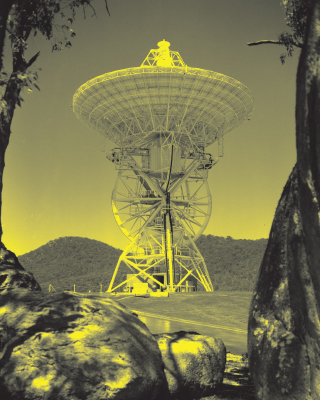 Live stream
If you missed out on tickets, you can watch the event on the Museum's YouTube live stream at 6pm on Friday 19 July.
Friday 19 July, 6–7.30pm | Gandel Atrium
In July 1969 Honeysuckle Creek Tracking Station played a vital role in the Apollo 11 moon landing when it transmitted the first live images of Neil Armstrong walking on the Moon.
Hosted by Andrew Tink, author of Honeysuckle Creek: The Story of Tom Reid, a Little Dish and Neil Armstrong's First Step, our panel will discuss how the tracking station on the outskirts of Canberra came to be involved in the mission, the challenges and technical complications the team faced, and the role Australia played in this defining moment in history.
The panel includes trackers who were at Honeysuckle Creek fifty years ago: Deputy Director, Mike Dinn; Operations Manager, John Saxon; and technicians Bryan Sullivan and Gillian Schoenborn.
Cost: $15 adult, $10 concession, $7.50 Museum Friends.
Return to

Top