Year levels

7, 11–12

Group size

30 students (2 groups can run concurrently)

Duration

1 hour

Cost

$15 per student

Availability

Term 1, 2022
This Museum educator-led program explores the defining characterises and legacies of the Ancient Greeks, focusing on sport, politics, drama, music and warfare.
Structure
Students visit the exhibition Ancient Greeks: Athletes, Warriors and Heroes from the British Museum.
Students use inquiry-based learning and narrative to investigate daily life in Ancient Greece. Through the theme of competition, students will consider the legacies of Ancient Greece in today's world.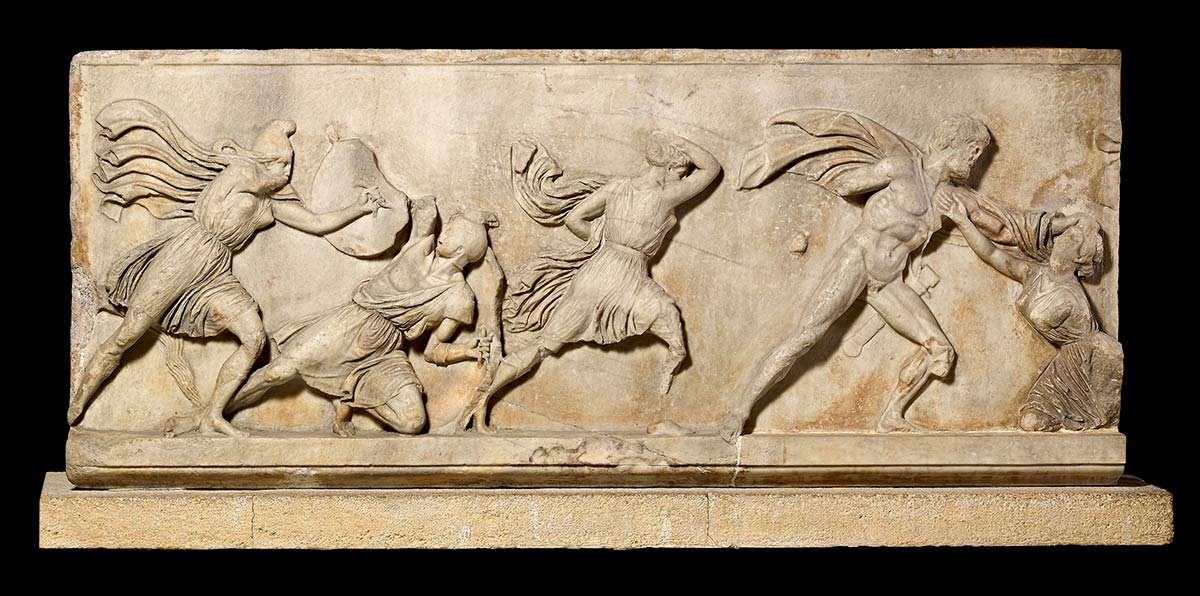 Banner image: Frieze block from the tomb of King Mausolus (detail), about 350 BCE. © The Trustees of the British Museum, 2021. All rights reserved
Return to

Top