We are updating our new website in stages. This page will be changed to the new design but is not currently optimised for mobile devices.
Camel pack-saddle
WARNING: Visitors should be aware that this website includes images and names of deceased people that may cause sadness or distress to Aboriginal and Torres Strait Islander peoples.
---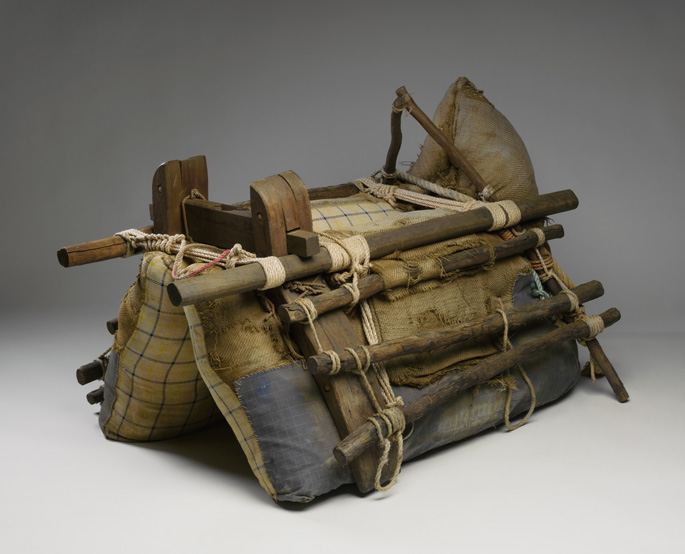 This pack-saddle was used by Andrew Harper of Outback Camel Company on recent expeditions. Its design follows those used by Afghan cameleers and inland explorers, like gold-seeker Harold Lasseter.
Lasseter is depicted, leading a black camel with a saddle similar to this one, in Eunice Yunurupa Porter's painting, Lasseter Story.
Return to

Top