About the artists
Mulkun Wirrpanda and John Wolseley have met every midawarr and other times in the past five years to research and document the many useful and delicious plants which, for centuries, have sustained communities in this unique part of the continent.
Mulkun and John's collaboration has resulted in a body of artworks including bark paintings, larrakitj (decorated memorial poles), printmaking and a monumental watercolour and mixed media painting.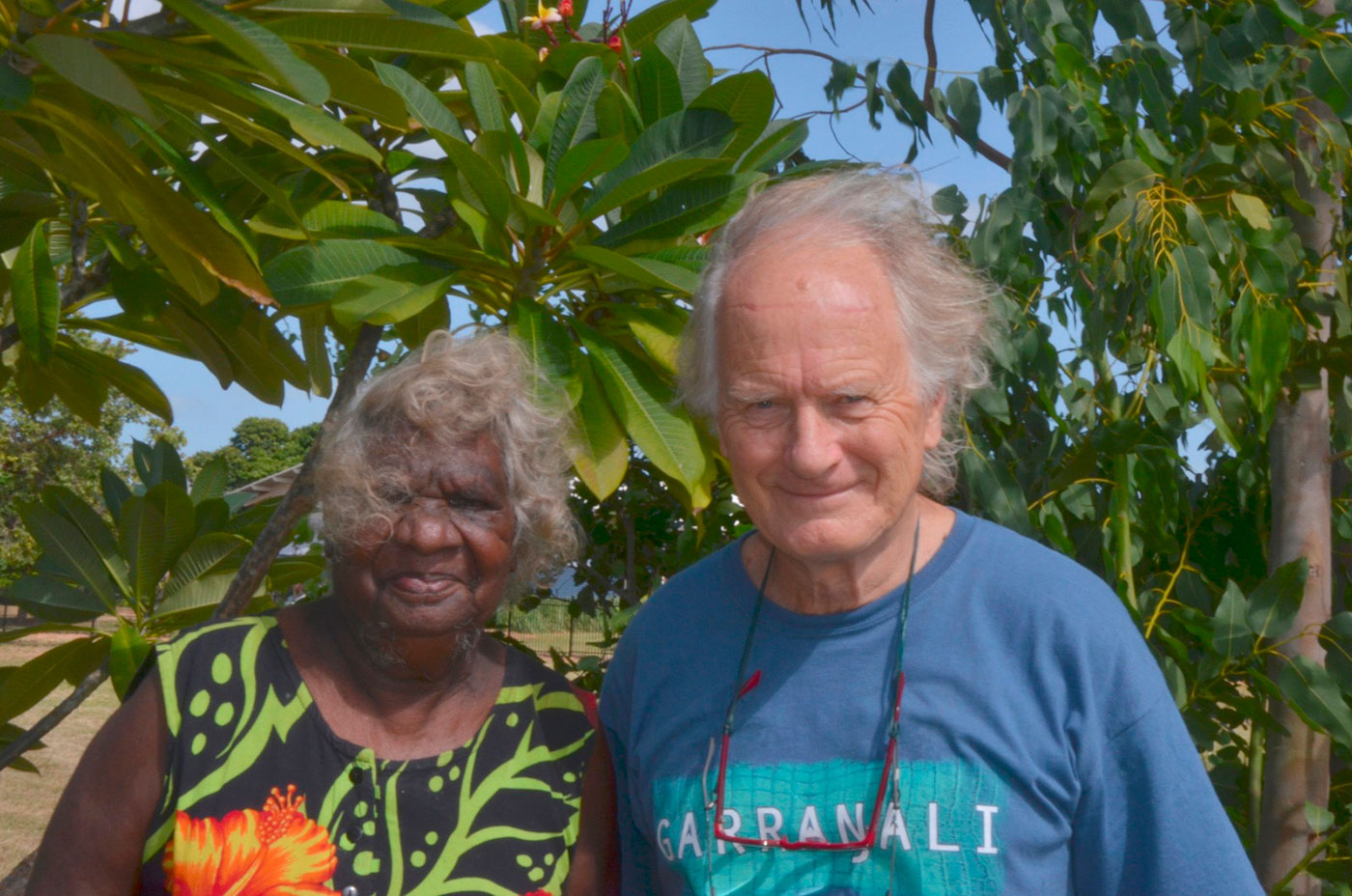 Mulkun Wirrpanda
Mulkun Wirrpanda is a senior elder of the Dhudi-Djapu clan of the Dhuwa moiety. Her early life was spent with her family in the normal pursuits of living from the land and marking life's process through ceremonial activity. She was an early pioneer of the Homeland Movement and has until recently spent all of her time in the remote homelands of Yilpara, Dhuruputjpi and Gängan.She has been making art since the 1980s and is a senior ceremonial authority. Her passion for the land and its law is being continued by her two daughters, Yalmakany and Gurrundul, who are both senior rangers, and her son, Borrak, who is a lawman.
John Wolseley
John Wolseley was born in England in 1938 and arrived in Australia in 1976. His work in watercolour, drawing, printmaking and installation over the last 40 years has been a meditation on how the earth is a dynamic
system of which we are all a part. He is represented in all state and national galleries and has received numerous grants, awards and prizes.
Return to

Top