Sponsorship and development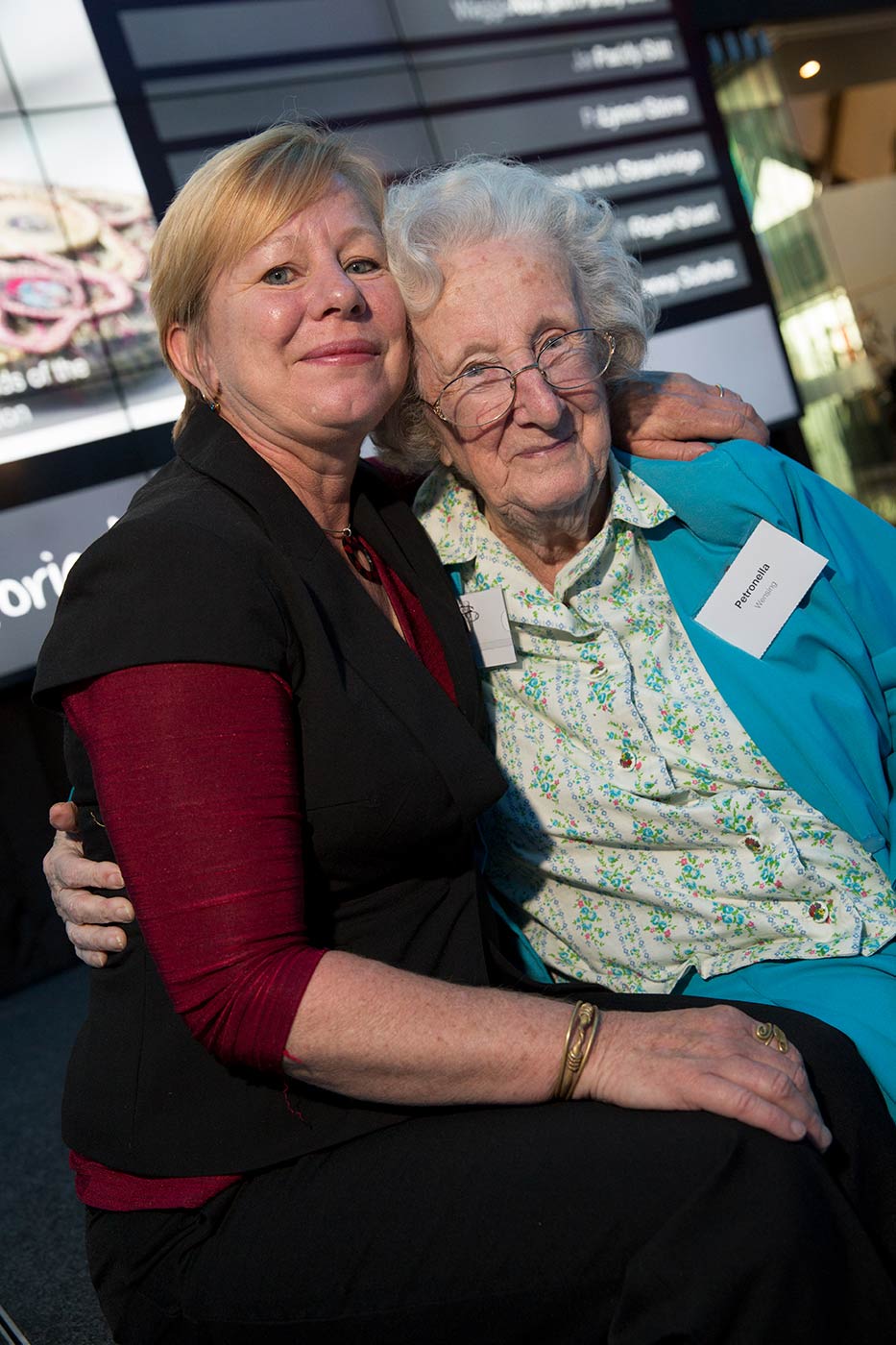 Donations
During the reporting year, the Museum received more than $170,000 in cash donations to the National Museum of Australia Fund, which supports the acquisition, conservation and exhibition of the Museum's collection. The Museum launched an electronic 'Donor honour board' at a special event hosted by Deputy Chair Andrea Hull AO in November 2013. The honour board is displayed prominently at the entry to the Museum's galleries and acknowledges more than 600 donors who have contributed to the collection, or donated more than $10,000. During the launch event in November, the President of the Friends of the National Museum of Australia Association, Mr Michael Parker, presented the Museum with a donation of $82,249.
In June 2014 the Museum established the Museum Patrons Circle to acknowledge individuals who have donated $1000 or more to the National Museum of Australia Fund. Patrons are acknowledged in Appendix 6 of this report and online at nma.gov.au/support_us. The Museum continues to engage with communities of interest, Museum Friends members and a strong supporter base, all of whom contribute to the increasing value of private donations to the National Museum.
Grants
In 2013–14 the Museum received more than $500,000 in government grant funding supporting a range of key projects. These include:
$150,000 through the Australian Government's National Collecting Institutions Touring and Outreach Program to support the Encounters program
$50,000 from the Ministry for the Arts supporting the Indigenous Repatriation Program
$301,981 from the Australia Council for the Arts to support travelling exhibitions.
Corporate support
The Museum received a range of services valued at more than $500,000 during the period. A full list of corporate supporters of the Museum during 2013–14 can be found in Appendix 6, Supporters of the National Museum of Australia.
Merchandising and retail operations raise revenue for the Museum and enhance visitor experiences by providing merchandise inspired by the Museum's exhibitions, programs and its unique building. In 2013–14 retail sales increased 9.1 per cent compared with the previous year. The average retail sale was 9.2 per cent above budget, and 9.3 per cent above the previous year's average sale.
The Museum Shop successfully exploited commercial opportunities from the 2013–14 exhibitions program, with temporary exhibition shops operating for Glorious Days and Old Masters: Australia's Great Bark Artists. Aboriginal art was sourced from regional and remote art centres throughout Arnhem Land for the Old Mastersshop, and proved very popular with exhibition visitors. The exhibition shop for Old Masters was the highest grossing exhibition shop in the Museum's history.
Many of the recommendations of the 2013 review of retail operations have now been implemented, including new procedures and business systems supporting the new point-of-sale system, and a partial refurbishment of the Museum Shop with improved display furniture.
Return to

Top