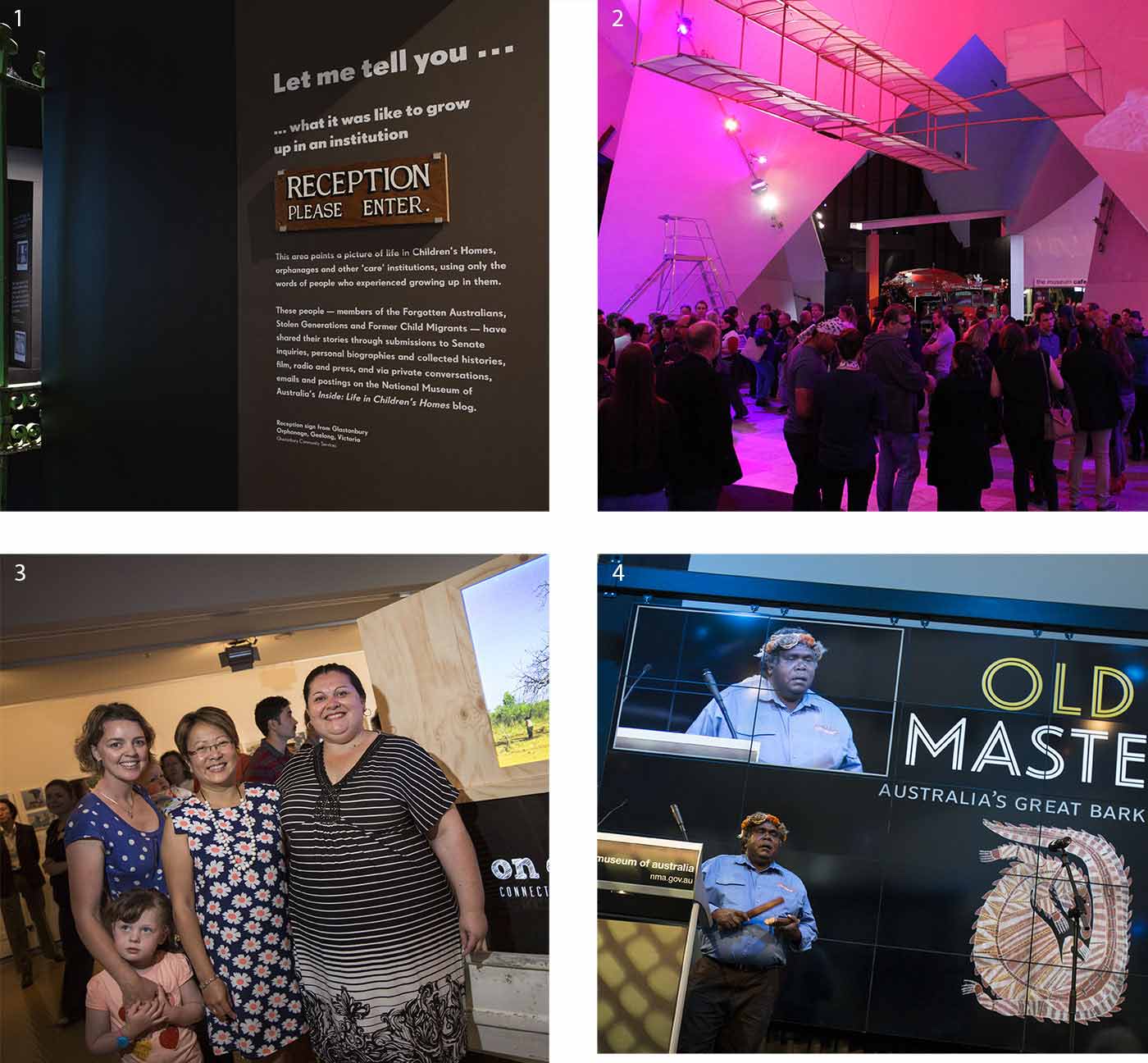 July 2013: NAIDOC on the Peninsula festival attracts more than 2700 people to the Museum.
August 2013: The exhibition Inside: Life in Children's Homes and Institutions begins its tour at the Melbourne Museum before moving on to the Western Australian Museum. The exhibition highlights the emotional and challenging stories of Forgotten Australians. [1]
August 2013: The Museum launches its Museum Indigenous Network (MINmin) supporting Aboriginal and Torres Strait Islander employees.
September 2013: The Museum Robot Program wins the Innovation category of the prestigious 2013 Australia and New Zealand Internet Awards.
September 2013: The first A Night at the Museum event is held at the Museum with the theme, 'Superstition'. [2]
October 2013: The Museum acquires a shearing handpiece presented to record-breaking shearer, Jack Howe. In 1892, Howe sheared 321 sheep in a day using hand shears — a record that still stands.
November 2013: The inspiring exhibition, On Country: Connect, Work, Celebrate, opens in the First Australians Focus Gallery. The exhibition showcases contemporary Indigenous land management practices. [3]
December 2013: The Museum launches Old Masters: Australia's Great Bark Artists, an exhibition featuring 122 artworks from the Museum's extensive bark painting collection. [4]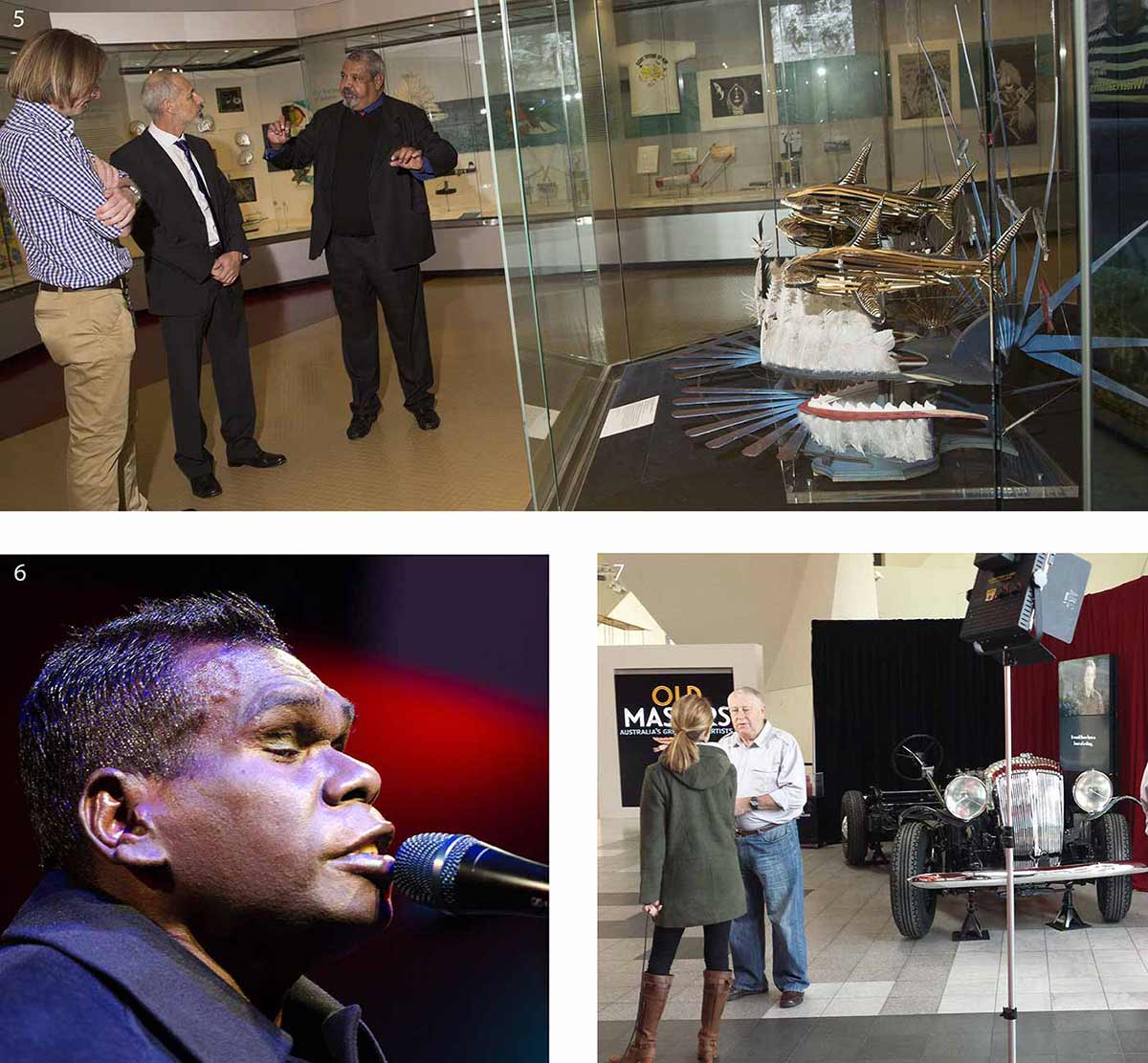 January 2014: Twitter and the National Australia Day Council join forces with the Museum to capture a digital snapshot of our national day, with 30,000 images tweeted and curated live on Australia Day.
February 2014: Attorney-General and Minister for the Arts, Senator the Hon George Brandis QC, announces the appointment of Dr Mathew Trinca as Director of the National Museum of Australia.
April 2014: Gurrumul Yunupingu, multi-ARIA award-winning musician from north-east Arnhem Land, performs a sell-out concert at the Museum. [6]
May 2014: The Convict Love Tokens website wins the Judge's Special Award — Electronic at the Museums Australia Multimedia and Publication Design Awards 2014.
June 2014: Lag, Meta, Aus: Home in the Torres Strait opens in the redeveloped Torres Strait Islander gallery. [5]
June 2014: The Museum Cafe wins the Interior Architecture Award — Additions at the 2014 ACT Architecture Awards.
June 2014: The Royal Daimler project passes its target of $60,000 in donations for the restoration of the car used in Queen Elizabeth II's 1954 tour of Australia, and the conserved chassis is put on display in the Main Hall. [7]
Return to

Top