We are no longer updating this page and it is not optimised for mobile devices.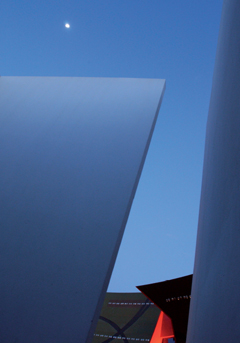 The Museum's exhibitions, programs and services aim to achieve the outcome of increasing awareness and understanding of Australia's history and culture.
Research, scholarship and the highest standards of historical accuracy underpin all the Museum's exhibitions and programs, and the Museum draws on high-level educational, interpretation and communication techniques to cater for its diverse audiences, who all have different learning styles, needs and interests.
Program 1.2 in the Museum's Portfolio Budget Statements (PBS) specifies performance measures for visitor numbers, including visits to the Museum's website, and satisfaction levels for visitors and school groups. This year, the Museum again met or exceeded the measures for this program.
Performance summary, measured against PBS
Performance indicators
Achievements
QUALITY
80% of school visits that meet core curriculum requirements

ACTUAL: 92%
85% of visitors satisfied with the exhibitions, programs and services
ACTUAL: 94%
75% of visitors and users who indicate the Museum's exhibitions and public programs contributed to a new or different awareness or perspective on Australia's history or cultures
ACTUAL: 75%
QUANTITY
3,270,000 visitors, users of programs and web visits
ACTUAL: 4,171,904
Return to

Top